The Last Sourdough bread recipe you'll ever need / The Bread Code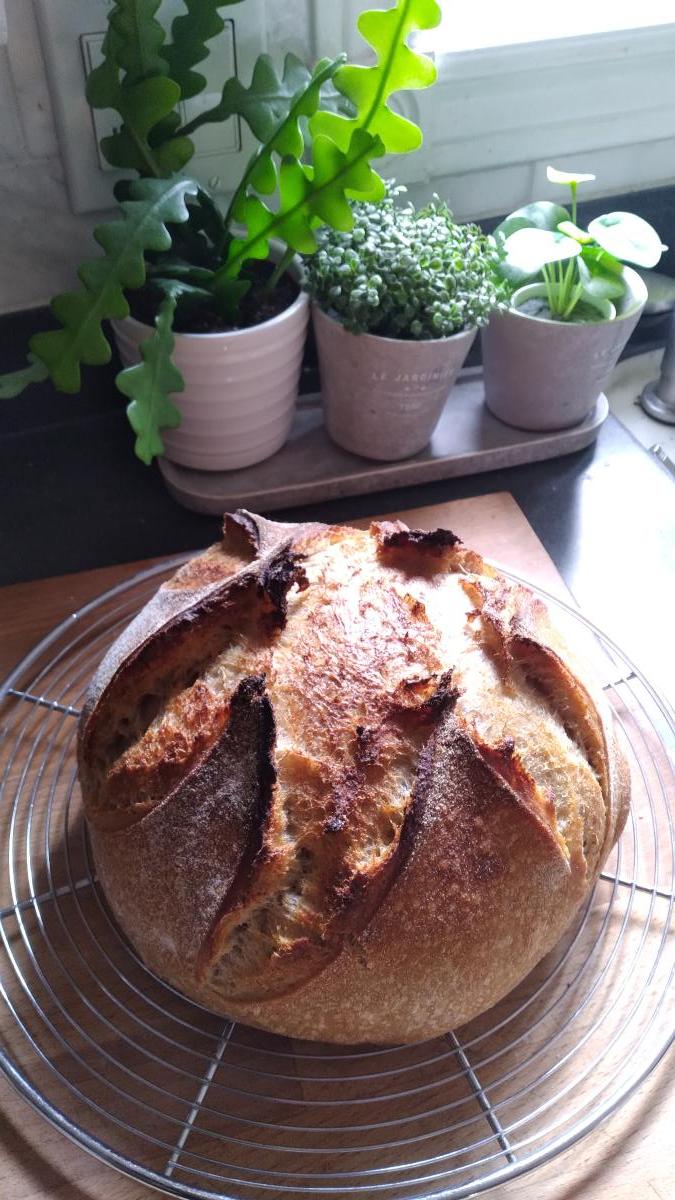 Hi everyone,
Here is my 8th rendition of ''the Last Sourdough bread recipe you'll ever need'' from The Bread Code (Hendrik Kleinwächter) since I started to bake sourdough bread again a month-ish ago.
https://blog.the-bread-code.io/recipe/2020/12/22/the-last-sourdough-recipe.html
After losing my sourdough-bread-baking-Mojo a few years ago (real life got in the way..), I serendipitously found it back about a month ago and quickly realized that It's not like riding a bicycle: I had to re-learn everything from scratch...
So I decided to use Hendrik's recipe as a base to re-learn the basics and from there started to explore different timings, hydrations, and flours.
I have a ridiculously huge amount of sourdough bread cookbooks, but sometimes a good-old youtube video is all you need to get yourself started as well as a fantastic baker's community like TFL!
I am pretty proud of today's loaf: this is the very first time I've achieved such a beautiful (to my taste of course) even and open-but-not-too-much crumb as well as such a nice oven rise – The taste is very mild, imperceptibly sour (certainly due to the 2 feedings I gave my starter the day before) and surprisingly sweet.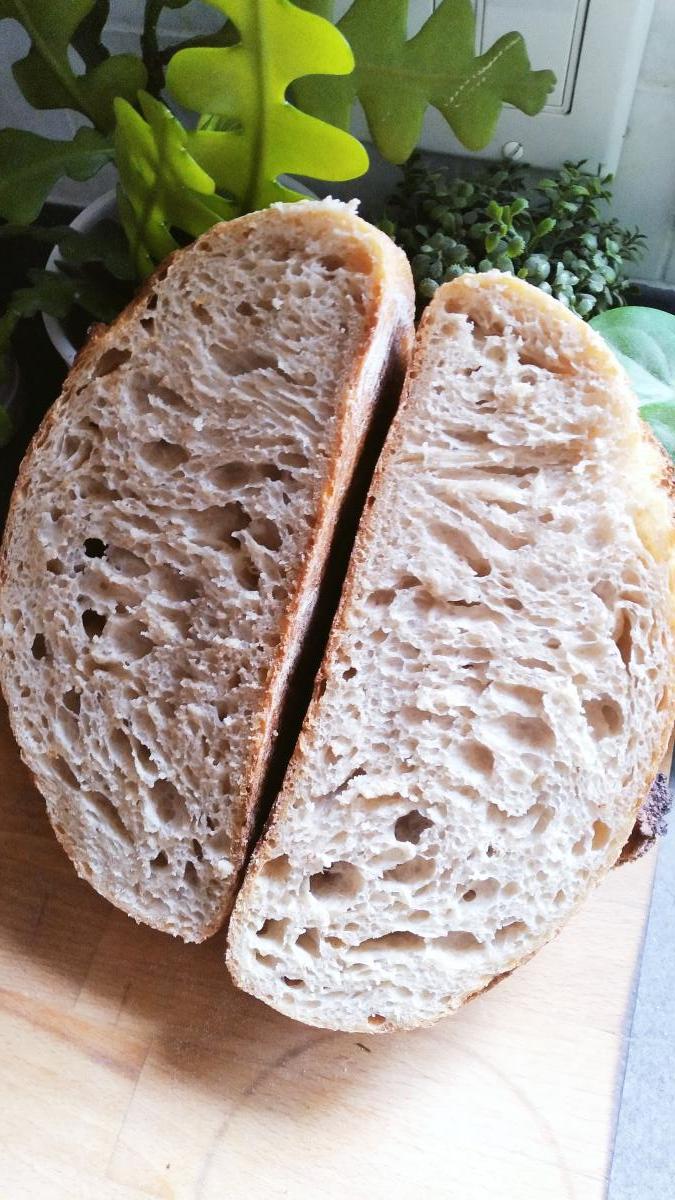 Here's the version I made today:
·        400g Strong white bread flour / Organic / 75%
·        100g whole wheat flour / Speerville organic / 25%
·        375g Water /75%
·        100g active sourdough starter  /20% / 100% Whole rye flour – Fed twice the day before
·        11g salt (about 2%)
Autolyse 1h RT 19° (instead of overnight)
Mix and rest 15mn
Gentle kneading
6h45 Bulk at 25° / 3 coil folds during the 3 first hours / Until vol*50%
Shaping (really challenging but I somehow managed to shape this wobbly blob....)
1h proofing at RT then fridge at 2° for 15h
Baked in a Dutch oven at 240°C for 30 mn with the lid on + 3 ice cubes in the pot / then 15 mn without lid at 230°C
Devoured in no time 2h later during a very nice indoor picnic (Hello May??!!)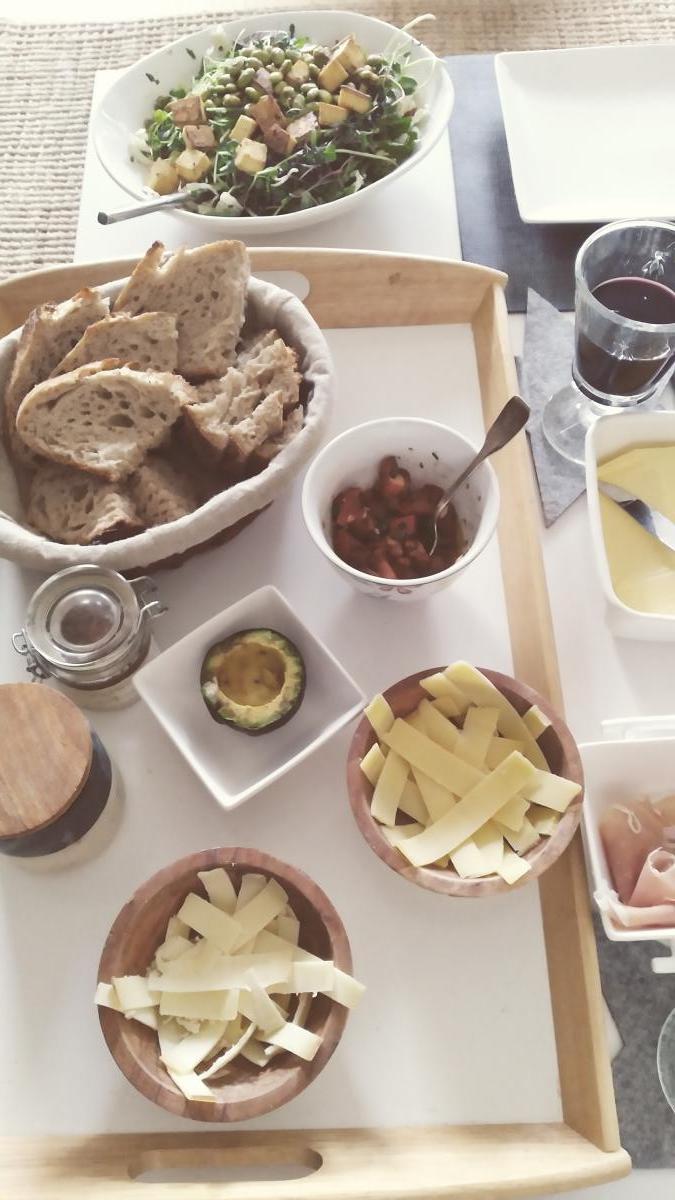 (I am French from France - It would have been a cardinal sin not to have some wine and cheese to accompany such a delicious bread)
I am really looking for constructive feedback, so please let me know what you think and most importantly what could be improved :-)
Cheers to you !!! / À votre santé!!
:-)