First loaf posted in TFL...feeling a bit shy...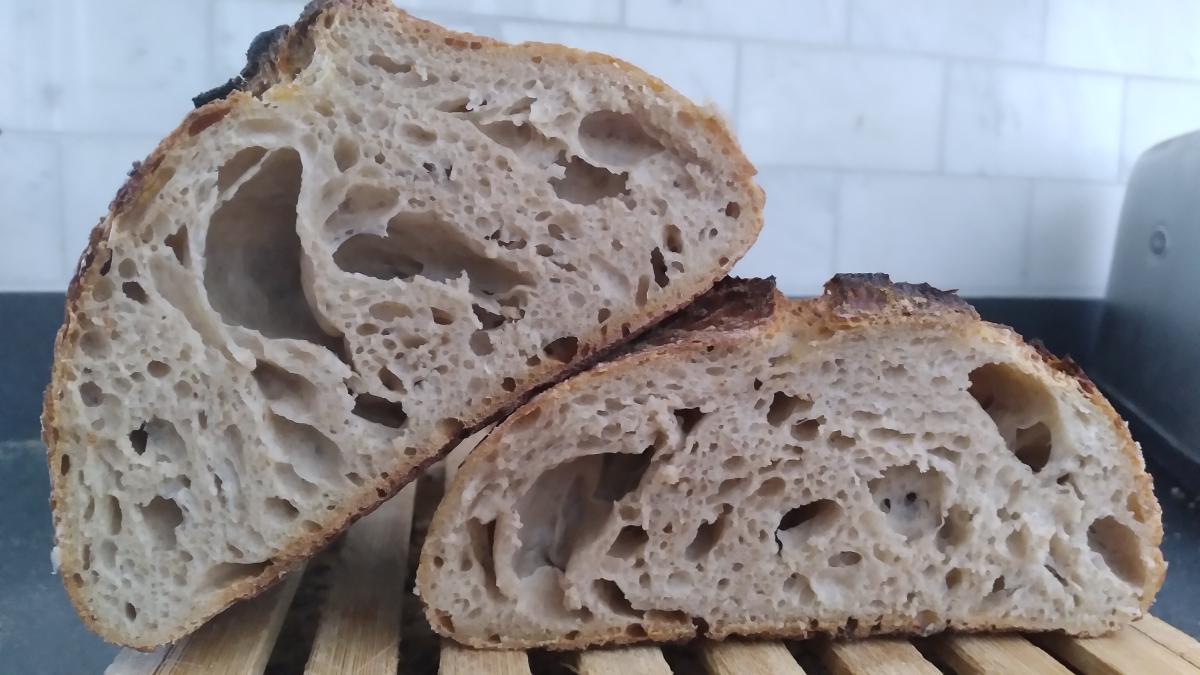 I have only been baking for a few weeks and find it very frustrating to not be able to read my bread and understand what went wrong or what could/should be improved.
In this loaf, it seems like the oven spring could have been way better and the crumb is very uneven: very large holes (due to the poor shaping?...btw, is it what's called a Fool's crumb??), very dense at some places (especially towards the top of the bottom half loaf))
I would be extremely grateful if someone could troubleshoot my bread so I can have a better idea of what to work on ....Thanks a lot in advance for your help!
Here is the recipe/process I followed:
80% hydration
57% White Bread flour organic
43% Red fife flour
20% sourdough
2.3% salt
Sourdough starter kept at room temperature / fed every day ratio 1:5:5 or 1:2:2 with 50/50 white bread flour + whole wheat flour
Starter fed the night before mixing / seemed fully active in the morning
Autolyse overnight (10h20) / RT 18°C
Mixing with salt and starter / pinch and folds
Rest 30mn / RT 19°
Folds
Rest 30 mn / RT 20°
Lamination (my first attempt ever...Not sure I did a good job)
3 coil folds during the next 2-3h/ RT 24-26°
Total bulk fermentation: 5h40mn until vol*50% in aliquot
Shaping was a bit wobbly as my dough was very wet
Proofing: 30mn at 23°
Fridge : 18h at 4°
 Baking: in Dutch oven with ice cubes / 30mn with lid at 240° + 20mn uncovered at 230°