Expert advice needed please! Over or underfermented?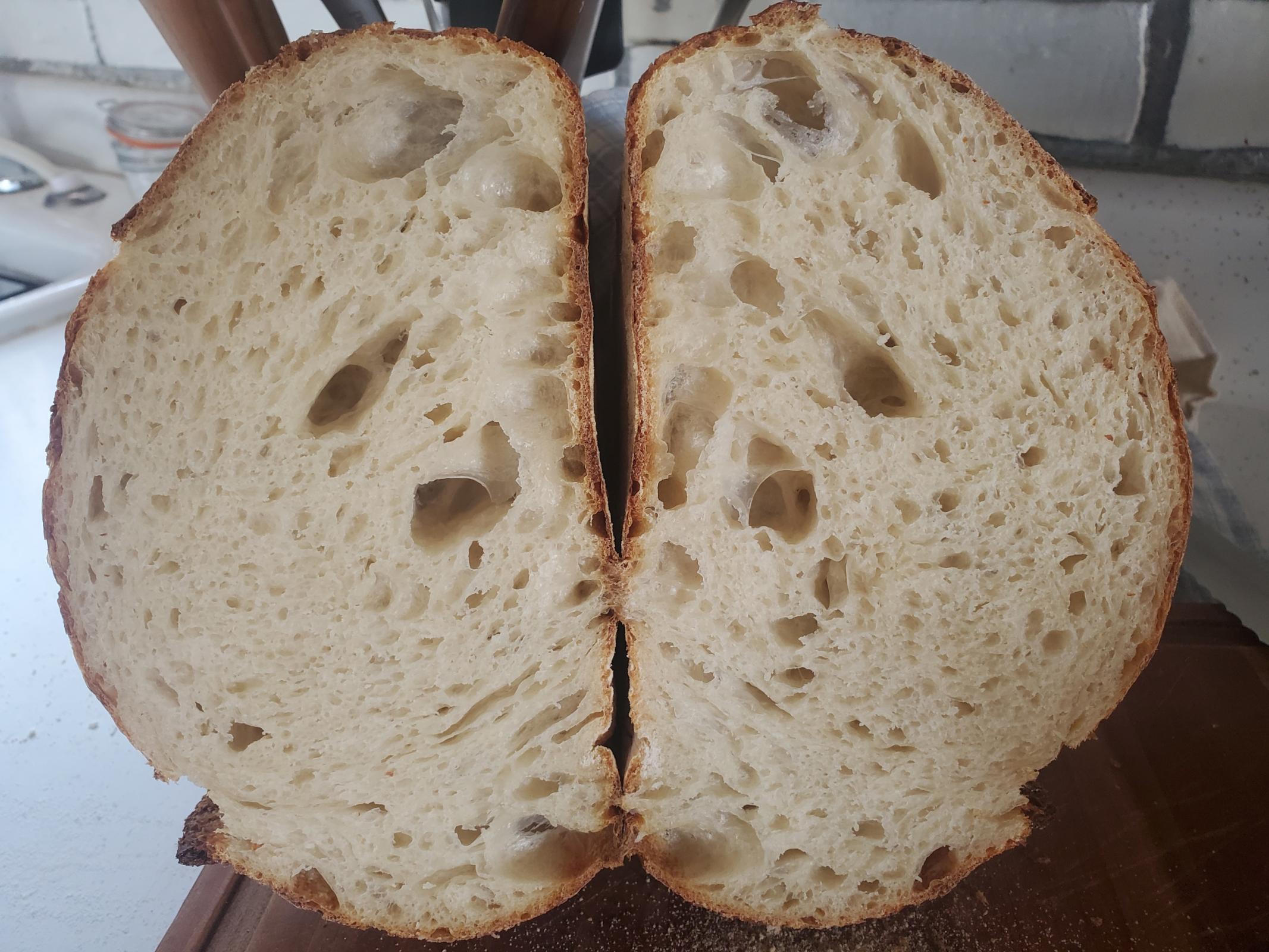 I am so pleased to find this site, and am really enjoying reading your posts, and trying to be a better bread baker.  It is addicting as you know, and I am just always trying improve my skills and get to that ultimate open crumb.  I finally have some OK pictures to share in hopes that someone can give me some advice.
This is my recipe, tweeked a bit because I ran out of All Purpose Flour and substituted Bread Flour for a portion of it. 
740g All Purpose Flour
180g Bread Flour
656g Water
184g Starter
20g Salt
I autolyse for three to four hours.  I use the same time as it takes once feeding my starter for it to ripen.
I follow this format:
Once starter is added, bulk starts
Wait 30 mins, add salt
S&F  then wait 30 mins
Lamenation, wait 30 mins
S&F #2 wait 45 mins
S&F #3 Wait 45 mins
S&F #4 
I have been pushing the bulk to 6 hours exactly with dough temp pretty constant between 74 and 75 degrees.
I Shape and retard in the refrigerator for 14 hours.
Bake in oven on a pizza stone at 485 degrees with steam added for 30 to 35 minutes. 
I would love to hear from you bread experts out there!