Need starter suggestions, please
Greetings!
My last attempt to make a starter was in JAN 2018.  The bread bug has bitten me once again, so I have jumped through the starter hoops once again, but was shocked to see that water has settled out of the mix and is above the flour mix.  My original starter mix was just the opposite, the water was below the flour mix.  See the following images: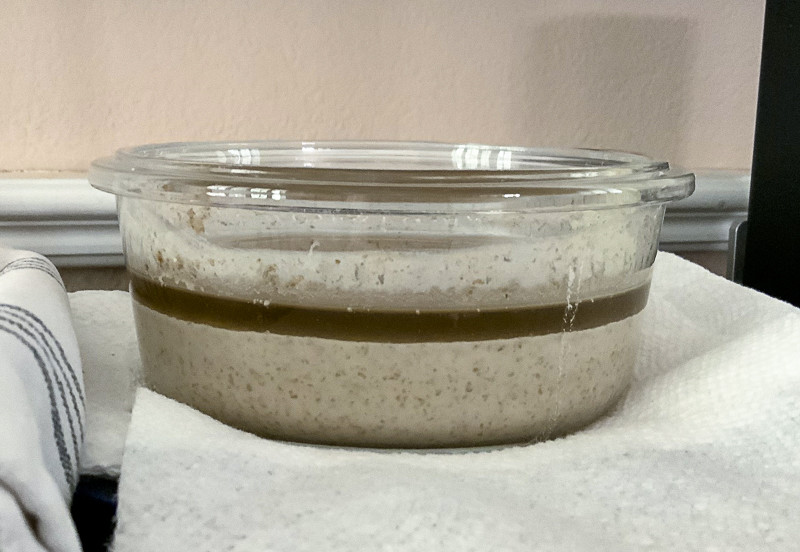 The above image is of my latest starter.  This starter is only about 24 hours old.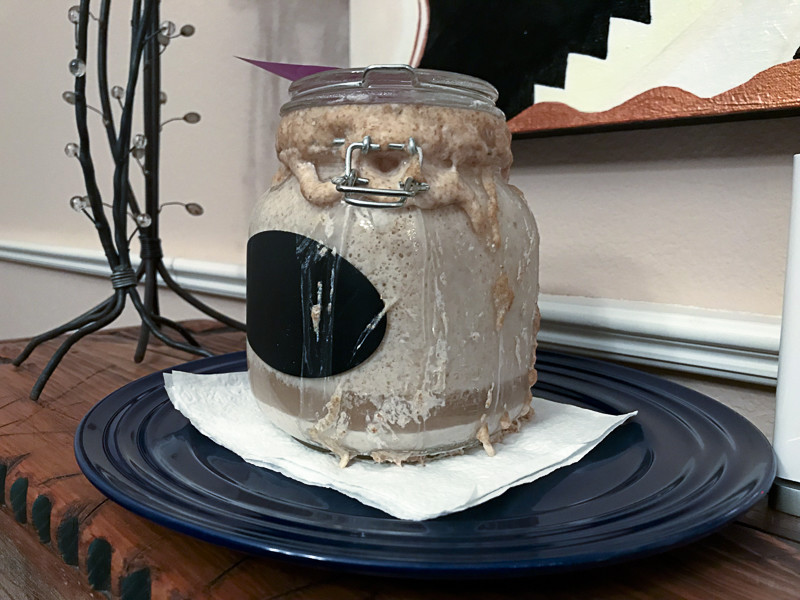 This image is of my 2018 starter.
If someone can tell me why the water has separated differently I would be very grateful.
To be clear, I could never get the 2018 starter to rise after feeding so I just gave up after a month or so of trying.  That is my best recollection anyway.  
My starter mix/procedure was the same in both cases:  half-fill a small contain with lukewarm water and and add flour - 50% whole wheat + 50% white flour - and mix until a heavy batter mixture is formed.  Set aside in a cool shady area for 2-3 days.
Thank you,
Phillip