My 1 yr old starter needs... something. Help!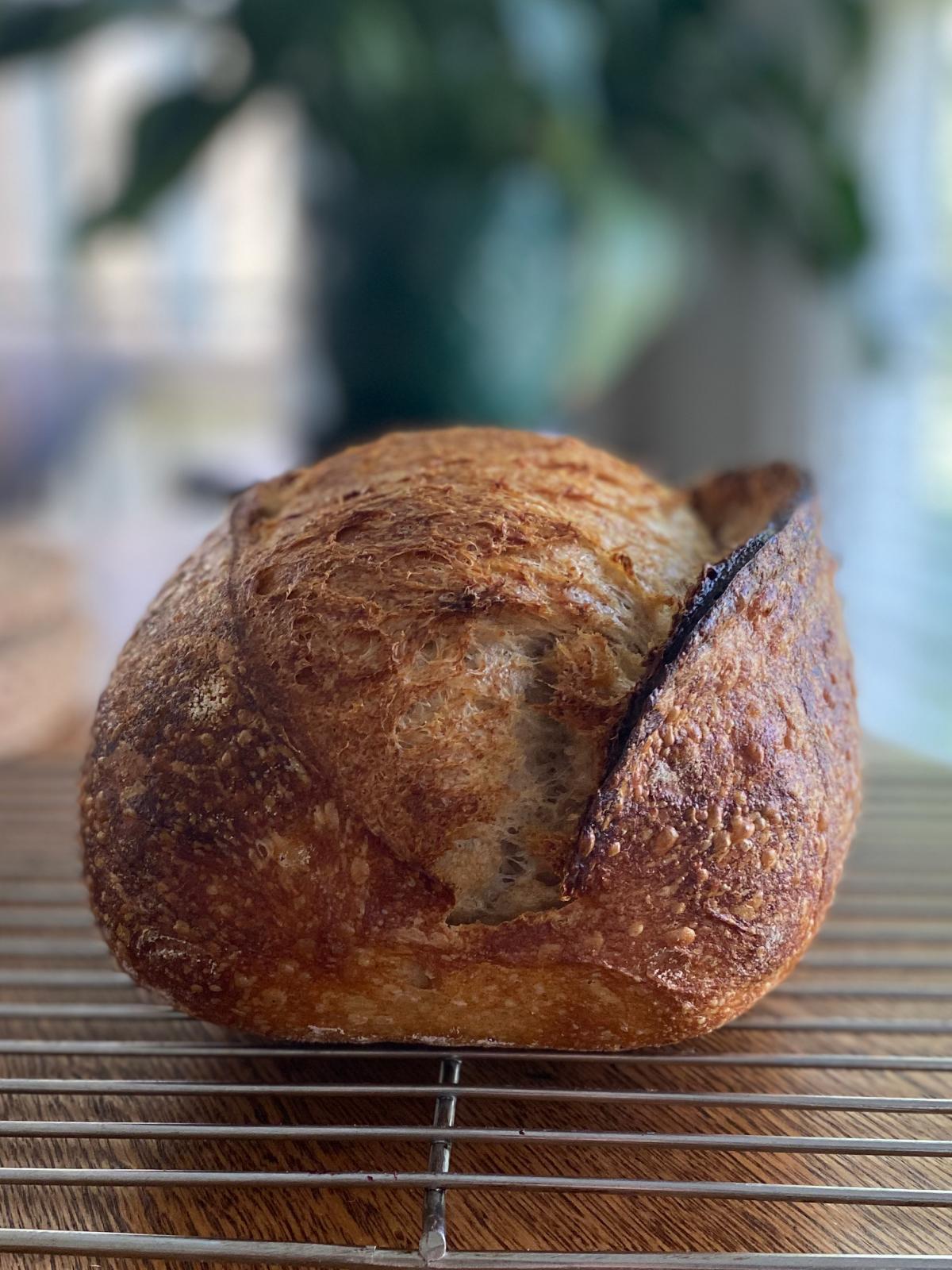 Hi Friends, Long time reader but first time poster. I've been a SD baker for a little over a year now and I'm so thankful to the community of bakers - here on TFL and on IG - everyone is so generous with help. I have poured over posts here, blogs, Kristen Dennis' Fullproof Baking tutorials, Trevor Wilson's e-book, The Sourdough Podcast - you name it! I've been making Kristen's basic sourdough loaf for months now but no matter what I do I cannot get the open, lacy crumb. The exterior of my loaves are gorgeous - great rise, nice ear, crackly crust but the crumb is still pretty tight. I don't think I'm creating too much tension and while I have over and under proofed them on occasion, I don't think thats the issue. Also, I do autolyse, lamination, coil folds, etc and have good gluten development (window pane early shows that) so I don't think its any of those things. My only guess at this point is my starter. 

For a couple of months now my starter will only double  - despite attempts to optimize it over 2-3 days before building levain(Kristen Dennis' optimatization method - 3 day feeds, varying ratios from 1-1-1 to start and 1-4-4 overnight, temp between 75-80 degrees). No matter what I do I can't make it more vigorous. Double is all I ever get. I have read some posts here about increasing yeast populations or tackling weak starters and the recommendations by Debra and others haven't helped (stirring, converting to stiff starter, etc). My guess is maybe I've got too much acid and not enough yeast? 

When not baking I store it in the fridge but typically bake at least one loaf every week and create new offshoot to replace what's left fridge. Have I depleted my beasties? Thanks in advance for any help!