Those elongated holes in crumb - Why ?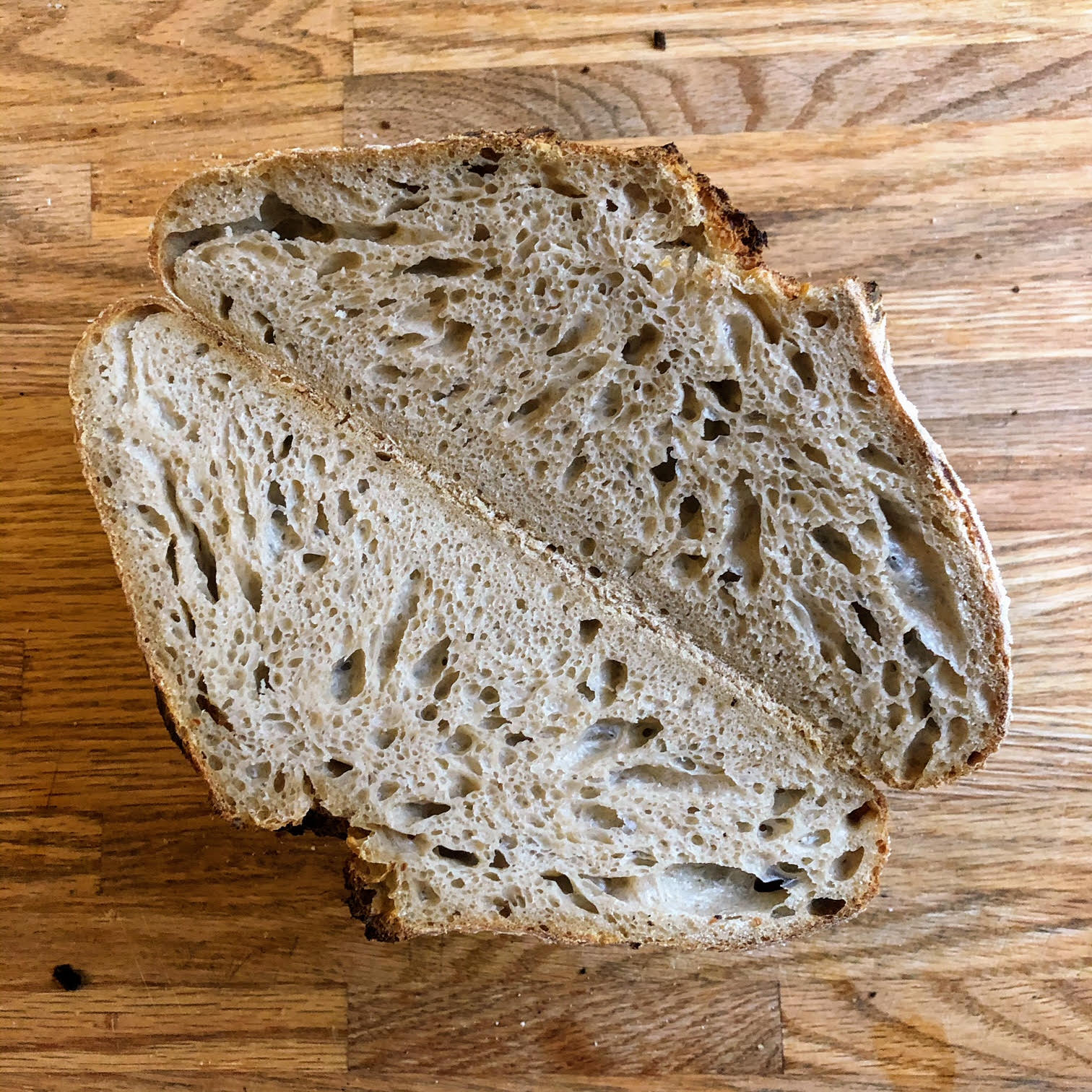 Hello everyone,
I've been seeing the same pattern in my crumb for the past 3/4 loaves,  not very airy and those kind of elongated holes reaching for the top opening in the crust. flowing in the same direction instead of being nice spherical bubbles.  Wondering what am I doing wrong to get this.
The process is ,  10%starter (rye), sifted wheat (so semi whole wheat) , 82% hydration,   3 h autolyse, regular coil folds, bulked until the aliquot roughly doubled then15 h cold final retard.  Oven 500F 20mn then 450 20mn. 
Any expert eyes who could see what could be wrong ?  Thanks !