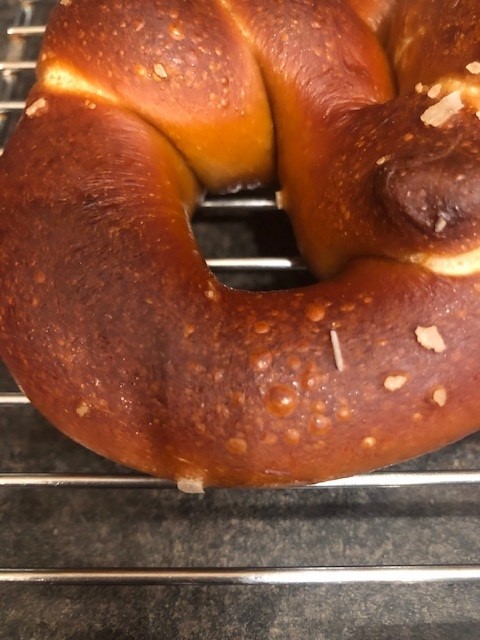 Hi folks - newbie here... I've been making pretzels using a variety of recipes. This one here has so far been the most successful although I was dubious because it didn't call for bulk ferment before shaping (goes to shaping right away). I read somewhere else that this is supposedly easier to roll out the dough although I honestly didn't find that much of a difference. 
Anyway, they turned out great although I still struggle with the puffyness. They just spring like crazy in the oven and what I thought would be lovely giant holes just disappear. 
But the other thing that REALLY bugs me is the little blisters on the pretzels. I see other photos of that beautiful shiny, completely smooth crust and long to achieve it - although I also read that blisters are a good thing. I'm so confused!
I've read somewhere also that blisters happen due to cold retardation, which my pretzels necessarily get in order to help prepare them for the lye bath, so I'm not sure what options I really have. 
I'm using SAF instant yeast and a cold lye bath (as per recipe) at 4% for about 15 seconds. 
Any advice or suggestions so greatly appreciated! Thank you!