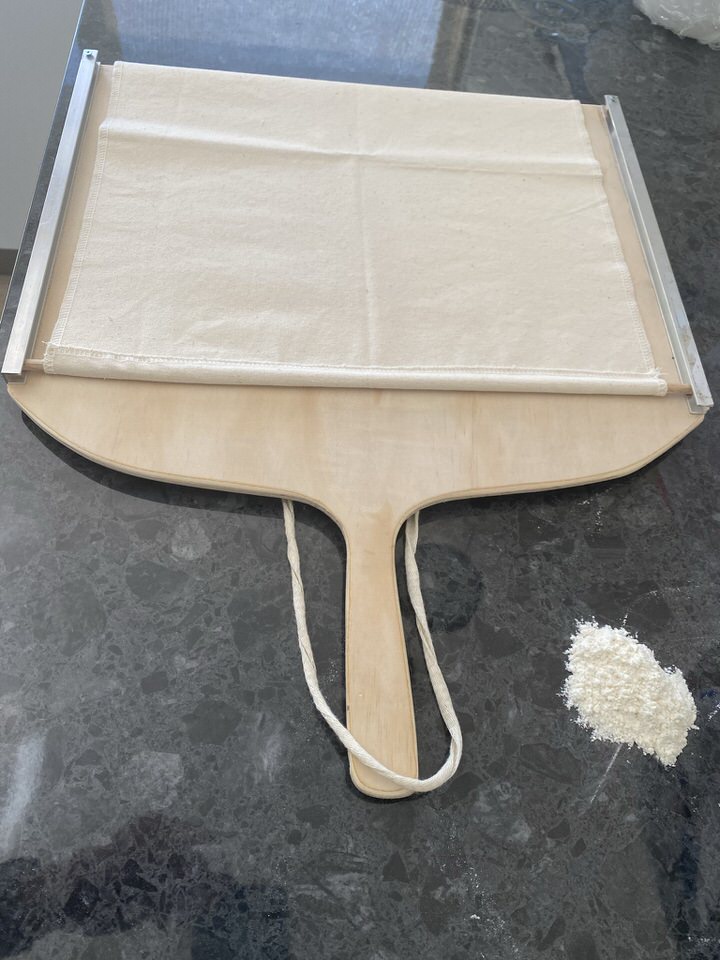 This is my new DIY loading peel heavily based on albacore's (Lance) DIY "The Smart Peel" he posted back in 2017.  
Loading Peel For The Domestic Oven | The Fresh Loaf
I dimensioned mine to suit my oven and baking stone.  The dough surface area is 360mm wide x 280mm deep. It is made using 6mm plyboard, 10mm aluminium U channel and 6mm wooden dowel. The baker's linen was hemmed by my beautiful wife, J.
I used it for the first time today with a single 750-gram sourdough loaf. Worked a treat! I'm looking forward to baking some baguettes, where I will load them collectively into the oven without too much loss of steam and heat. This was easy to build and very cheap. Thank you Lance for the inspiration.
This is the underside.