Loading Peel For The Domestic Oven
Now I use a baking stone, I've had to work out a way of getting my loaves out of the bannetons and onto the stone.
For a while I used a pizza loading peel with a short handle. However I found this less than ideal; it can be quite rough on the dough, especially with higher hydrations and if there is any hint of overproofing. Also the dough can occasionally stick to the peel, despite use of rice flour, etc. And no good for loading more than one loaf.
So time for a bit of DIY design and build. As always, plenty of designs on the web to provide inspiration. I settled on a piece of 6mm birch ply with a rounded over bottom edge, 12mm aluminium U channel at the sides with 6mm dowels running in channels, attached to a piece of bakers linen.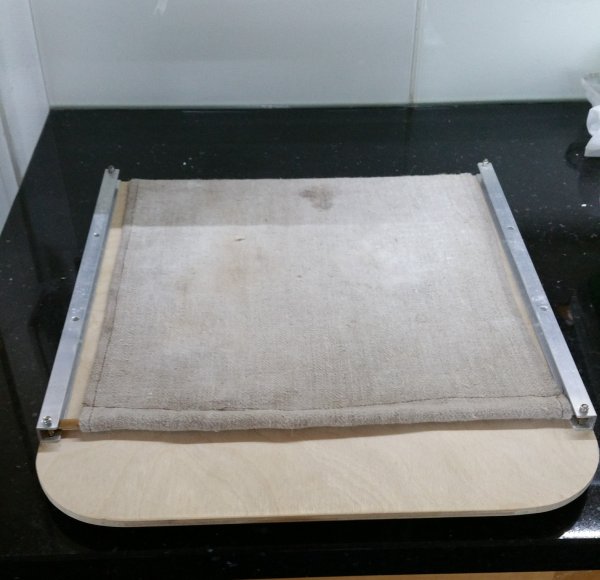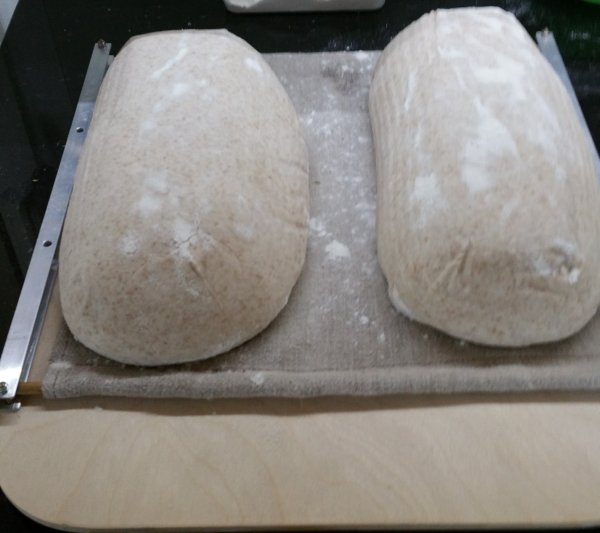 I've been using this design for a few months now and am very pleased with the results.
Lance