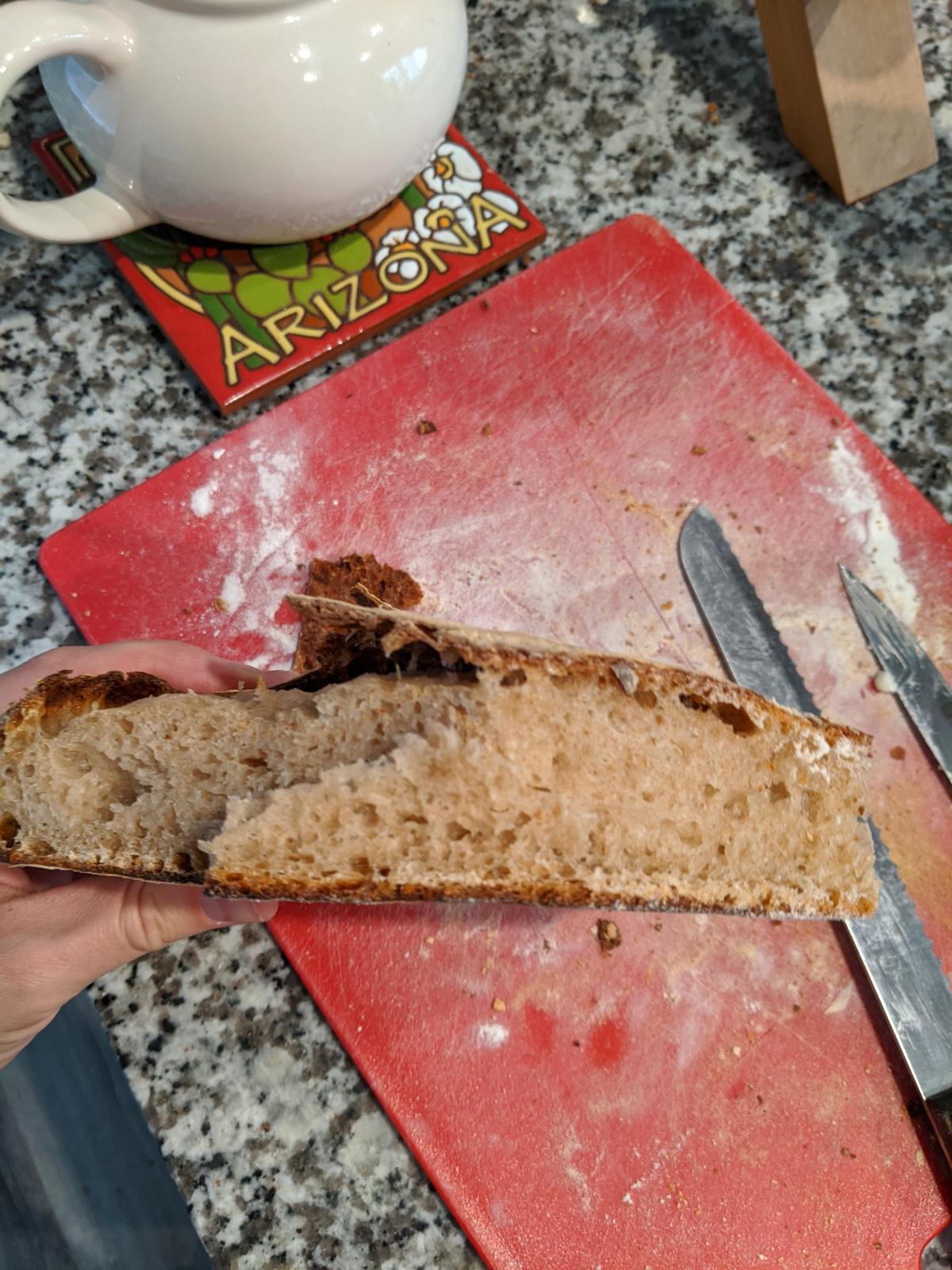 Here's your weekly sourdough trouble shooting plea.  Out of about 12 attempts I have managed to bake a decent loaf, but I don't know why, and since then they have all been flat and gummy.  First, the positives:
- Taste is amazing and sour
- Starter is on a regular, powerful, schedule
- Baking times and methods work
So with all that out of the way it comes down to proofing and mixture.  the recipe has been consistent throughout with me dialing up or down the water content:
350g KA Bread Flour
260ml Water
150g whole wheat starter (1:1 hydration)
5g salt
I usually knead my dough until window pane, proof for about 3 hours in a warm proofing oven until just under doubled in size, knock back and proof over night in the fridge.  The loaf that came out ok spent about 16 hours in the fridge.
My gut feeling is it's the final proof or the kneading.  When I knock out of the banneton it deflates immediately no matter a short or long proof.  Unless it taken right from the fridge to oven, it deflates.  I have also tried a slap and fold, or a combo of kneading and turning a couple times throughout the first proof, but as time goes on the dough seems to get weaker and fall apart.  I have tried an autolyse with minimal success or improvement (funny enough the loaf that came out good was whiter, maybe I used more bread flour than I thought?  I figured out the starter and the bake, just trying to knock out some more variables and thought you all could help.