Is this overproof or underproof
I'm trying to bake a wholewheat sourdough with rye starter and for some reason there is no oven spring. Just wondering is it overproofed or underproofed, or something else? 
This is the crumb: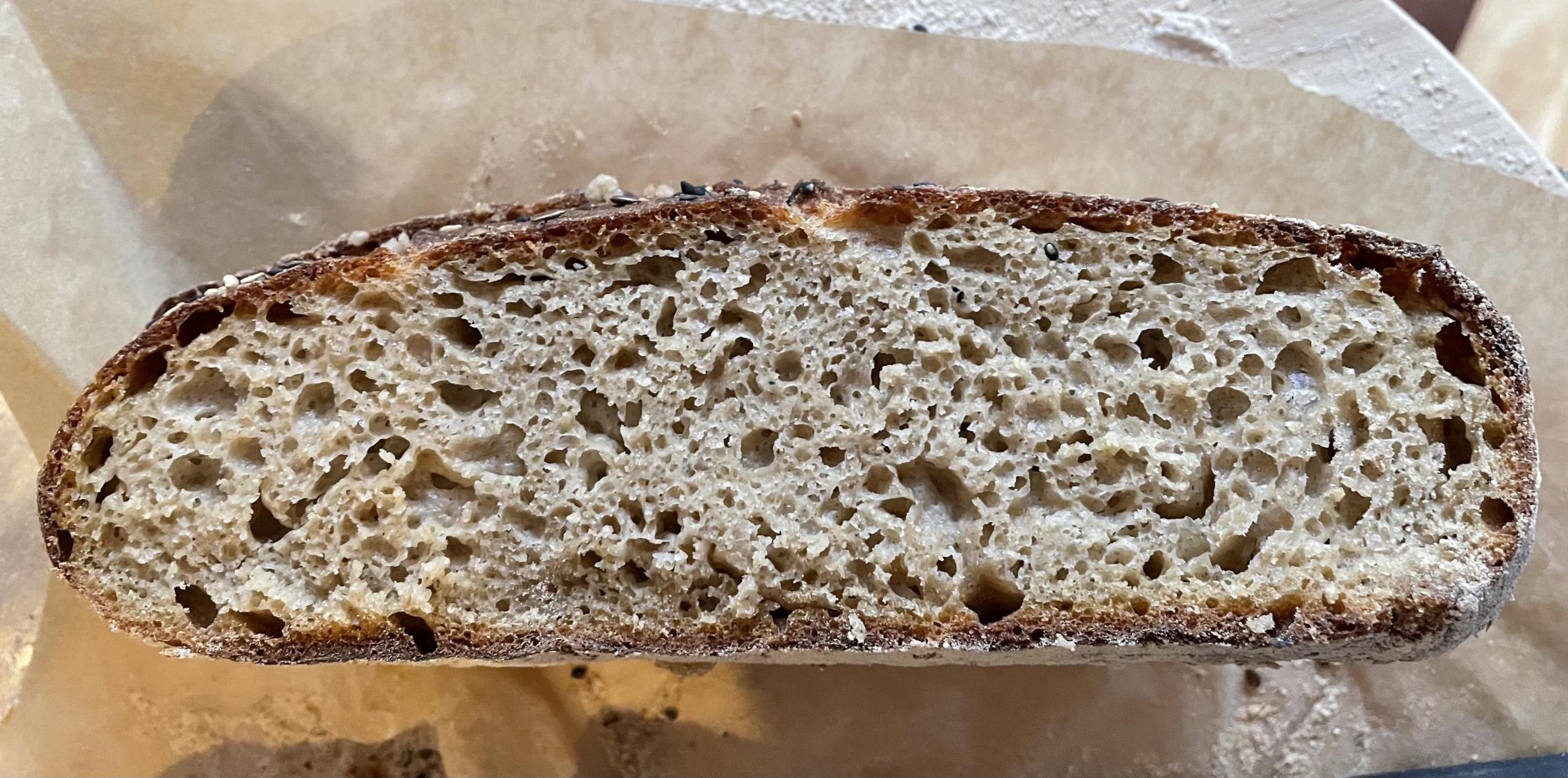 Ingredients:
120g active rye starter
480g whole wheat flour
432g water
9g salt
Schedule (room temperature about 21-22 C)
Autolyse 2 hours (just flour and water)
Then added starter and salt, and stretched and folded a few times to combine.
10min rest, then stretched and folded again.
10min rest, then did a lamination.
Then bulk fermented 3 hours in room temperature.
Then shaped into a boule, and proofed in the fridge for 13 hours.
Then proofed a little more in room temperature, like half an hour, and baked.