I am so happy. A year later, naturally leavened croissants.
This did take a long time.  But in the end the literature from apiece was correct, starter maintenance was super crucial to me accomplishing this.  I feel a block has been lifted off my head, this was something that I wanted to do for such a long time, that I could not move on until I did it.  The taste, fantastic.  The structure...amazing once I switched flours to a organic more local brand (used store bought until I could replicate it enough times to not be wasting flour during experimentation).  It so weird how it proofs during the flour change.  The organic one actually doubled in size for proofing, whereas the store bought....well it looked like it was trying to proof.  It filled out but definitely looked like too much sausage in a casing rather than proper expansion.  The organic also felt more extendible and needed less flour during the mixing process to pull away from the side of the bowl.
I did a few changes and I felt that was made the difference for me.  Over the year I read a lot, watched a lot and decided to give a go by following the procedures to a T but knew where I could tweak actions.  I autolysed for 30 min and then added leaven for instance.  Overall I am super happy and thankful for the people who helped me along the way of accomplishing this.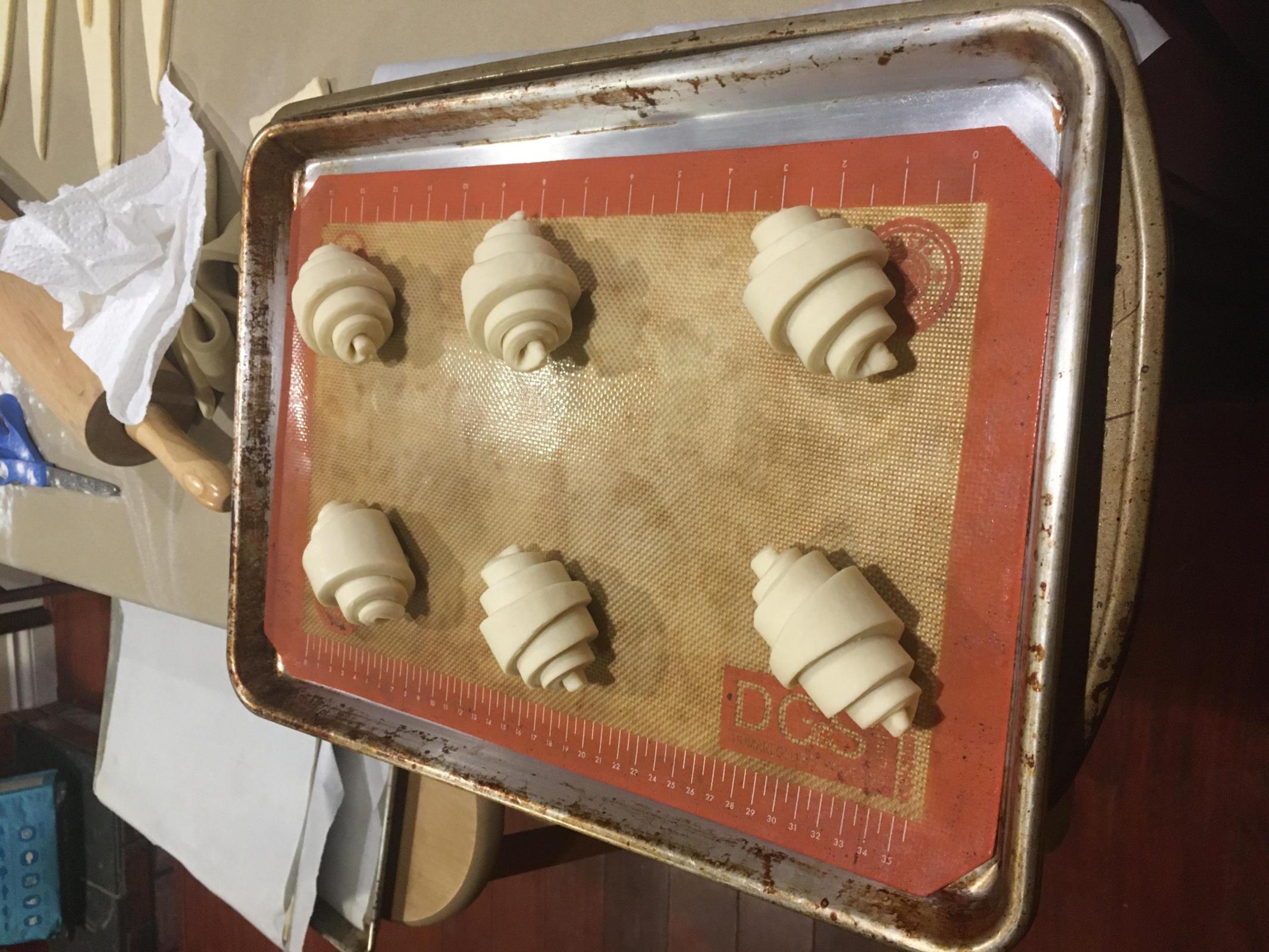 Shaped Croissant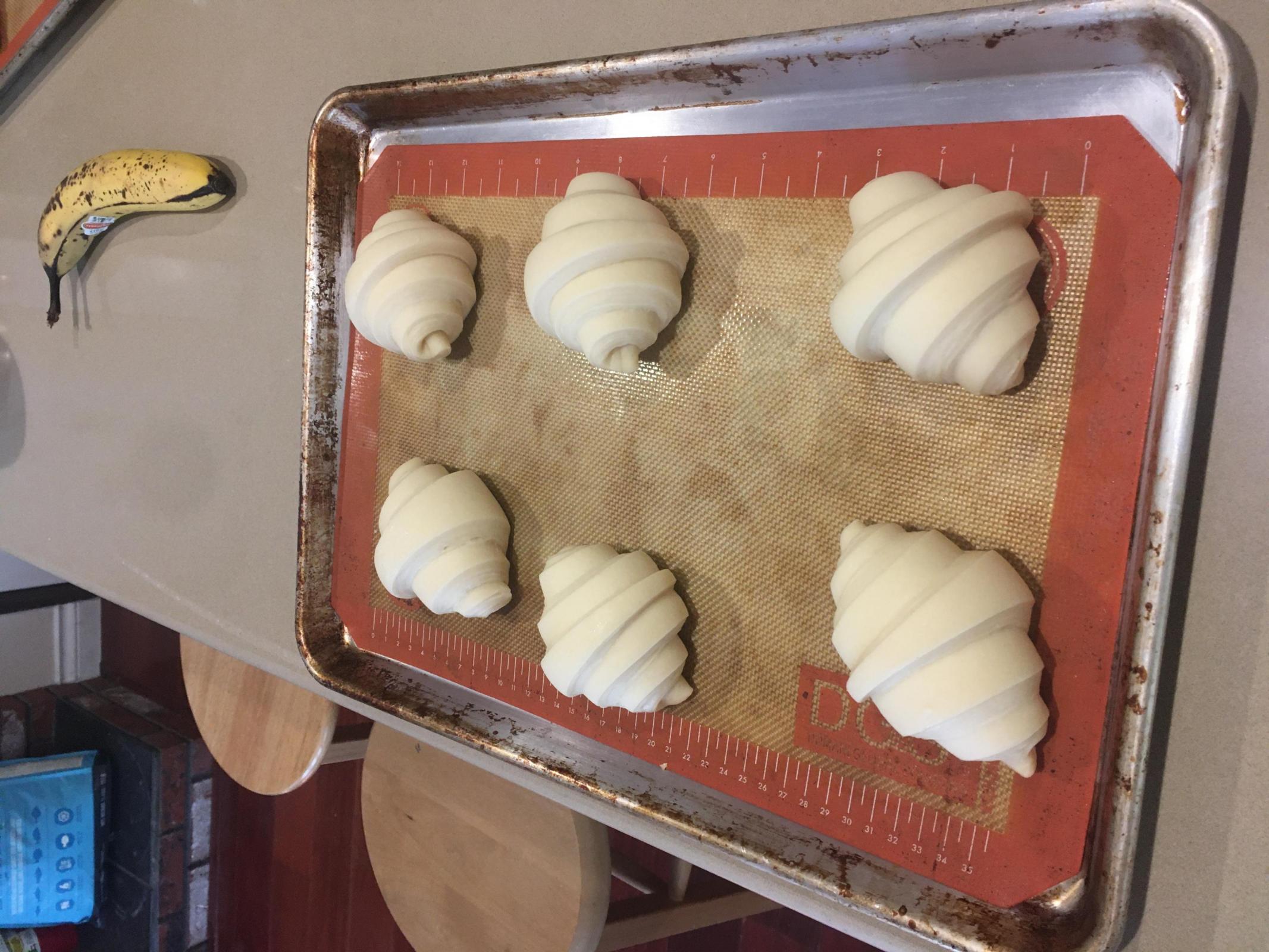 Proofed at 24°C @ 12 hours.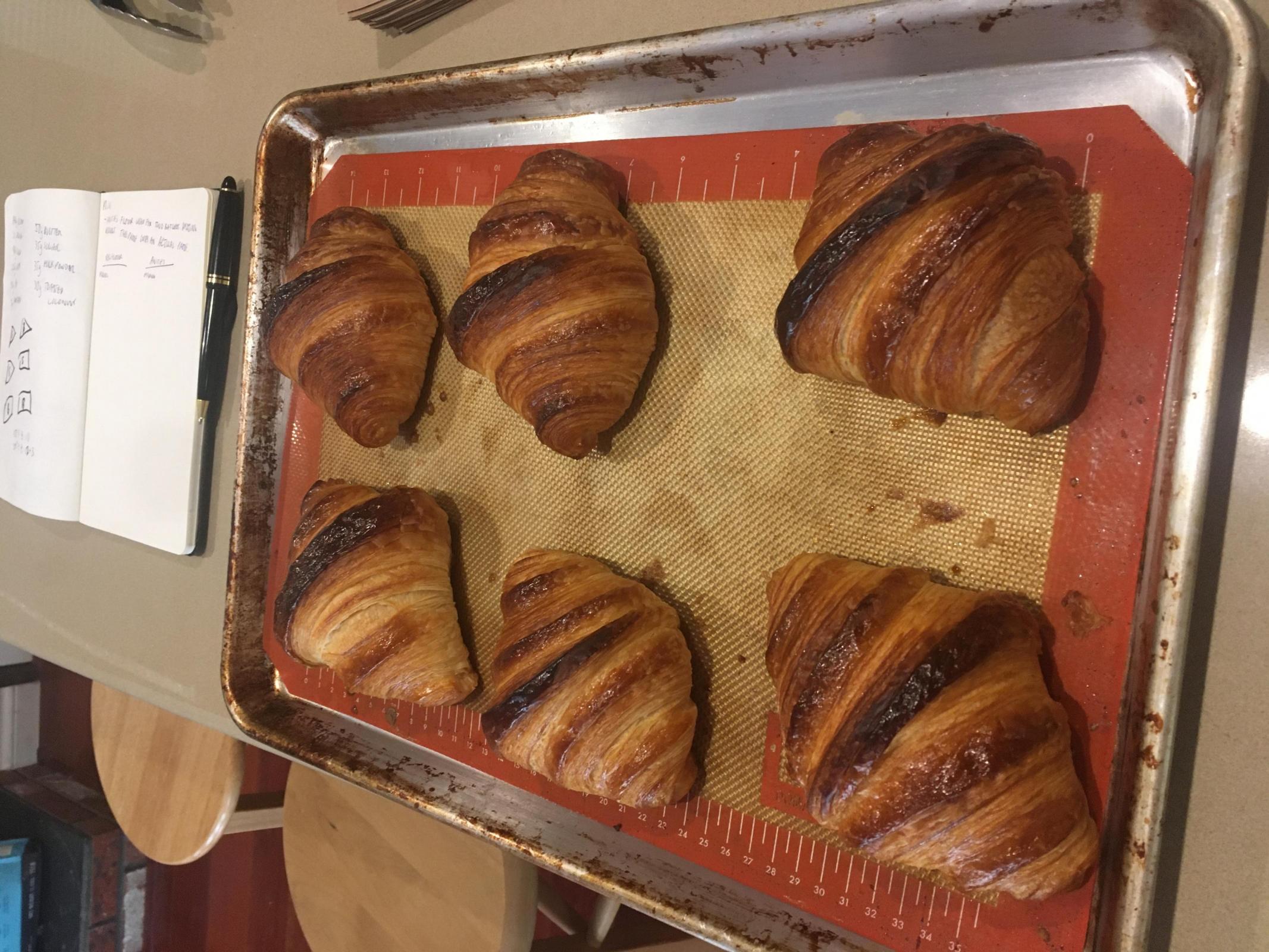 Baked at 450°F for 12 minutes and then 350°F for 13 minutes more.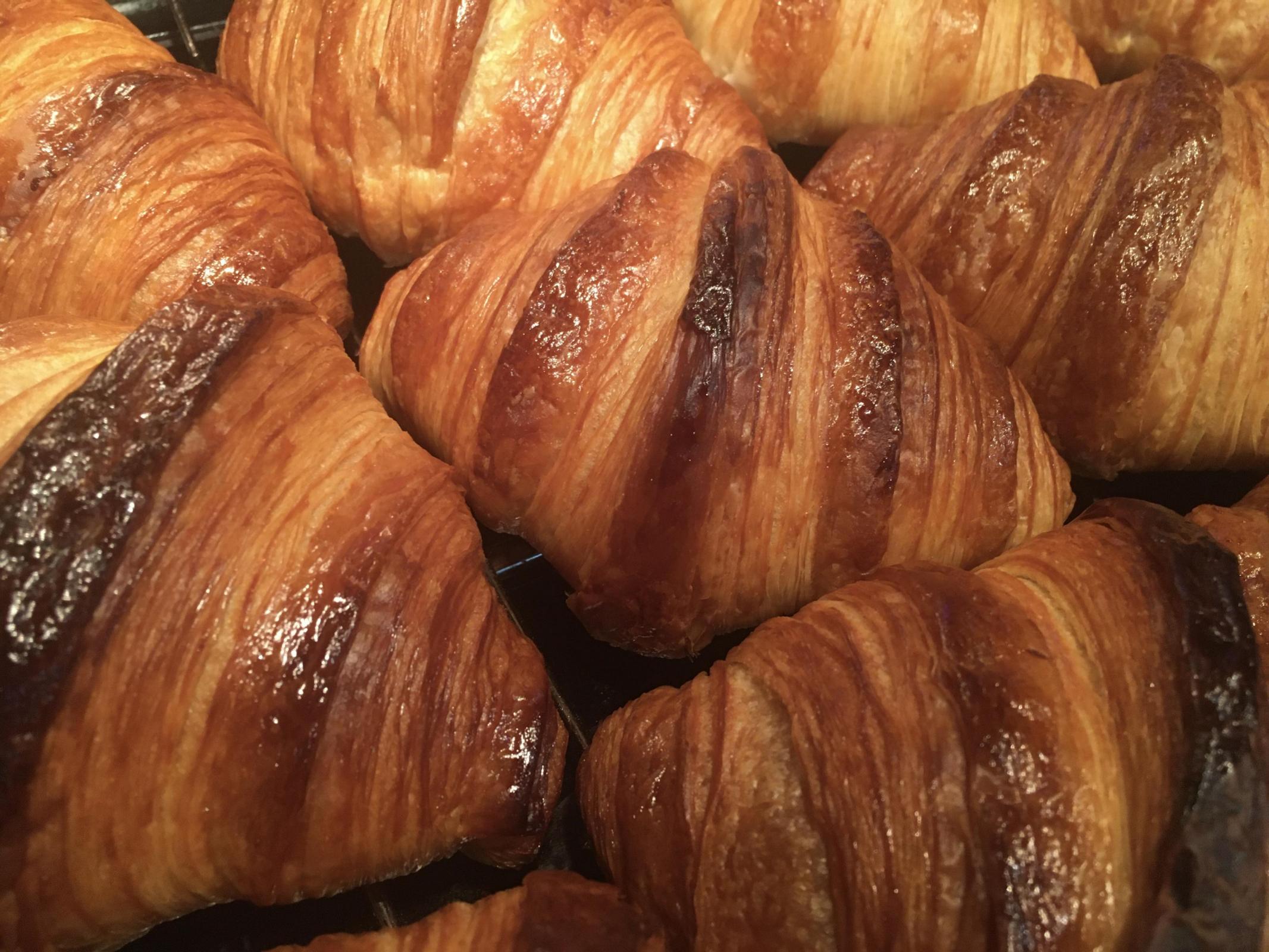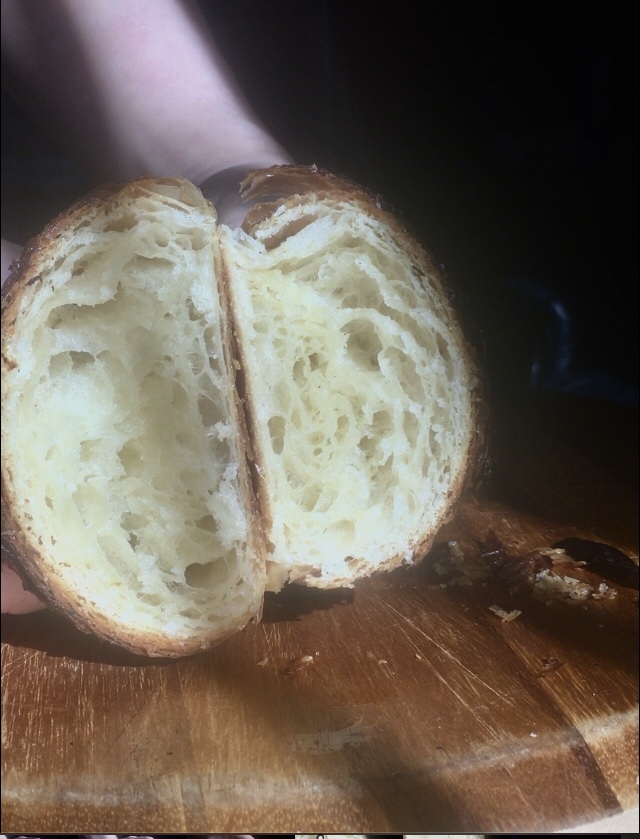 All important Crumb shot.