What sets outstanding sourdough apart from mine?
I'm know the answer could fill a book! If anyone has experience working in a great SD bakery, or has heard tell of techniques that such bakeries use to produce truly exceptional bread, I'd love to know.
I have been making pretty good SD loaves for about a year now. I'll include a couple of photos from some recent bakes, because that's fun... but I'm definitely not fishing for compliments with this post! I know my bread is pretty good; I don't feel embarrassed to charge for it when random friends-of-friends enquire. It's just not in the same league as truly great SD bread. 
The comparison I'm making here is to the bread from Winner bakery in Brooklyn (of recent NYTimes fame). I haven't made an exhaustive study, but it's hard for me to imagine a better loaf of sourdough bread. On day 1, the crust is somehow both thick and crispy, and gives just the right amount of chew. They bake it out really dark; sometimes it's a bit too charred, but I admire the courage! When it's just right, it's a whole new level of flavor/texture. The crumb is just incredibly moist; on day 2 and 3, it seems to (somehow) take on an even more luscious texture. You sort of can't stop eating it. It's like slightly extensible cake, except instead of being sweet, it's got this deeply nutty, toasted, and almost earthy flavor; truly spectacular. 
The below is Winner's "traditional" sourdough. I realize that EVERY aspect of SD baking is done with more skill in the Winner loaf than in mine. What I am asking is, if you had to pick a few things to work on, what would those things be? My #1 theory is that the Winner formulation must be very different than mine (90% bread flour, 10% WW), since the flavor is just... lightyears more complex. I'd love to know ideas about what those formula differences might be! But if I'm underestimating something else that's actually hugely determinant of flavor (proofing? Oven? Shaping? BF temps / cold retard temps?), by all means, let me know!
Thanks in advance for any & all replies.
Recent home bake #1 - Made these test loaves to look at two different starters. Darker crumb was made with 100% whole rye starter, lighter crumb is 50% WW 50% bread flour starter.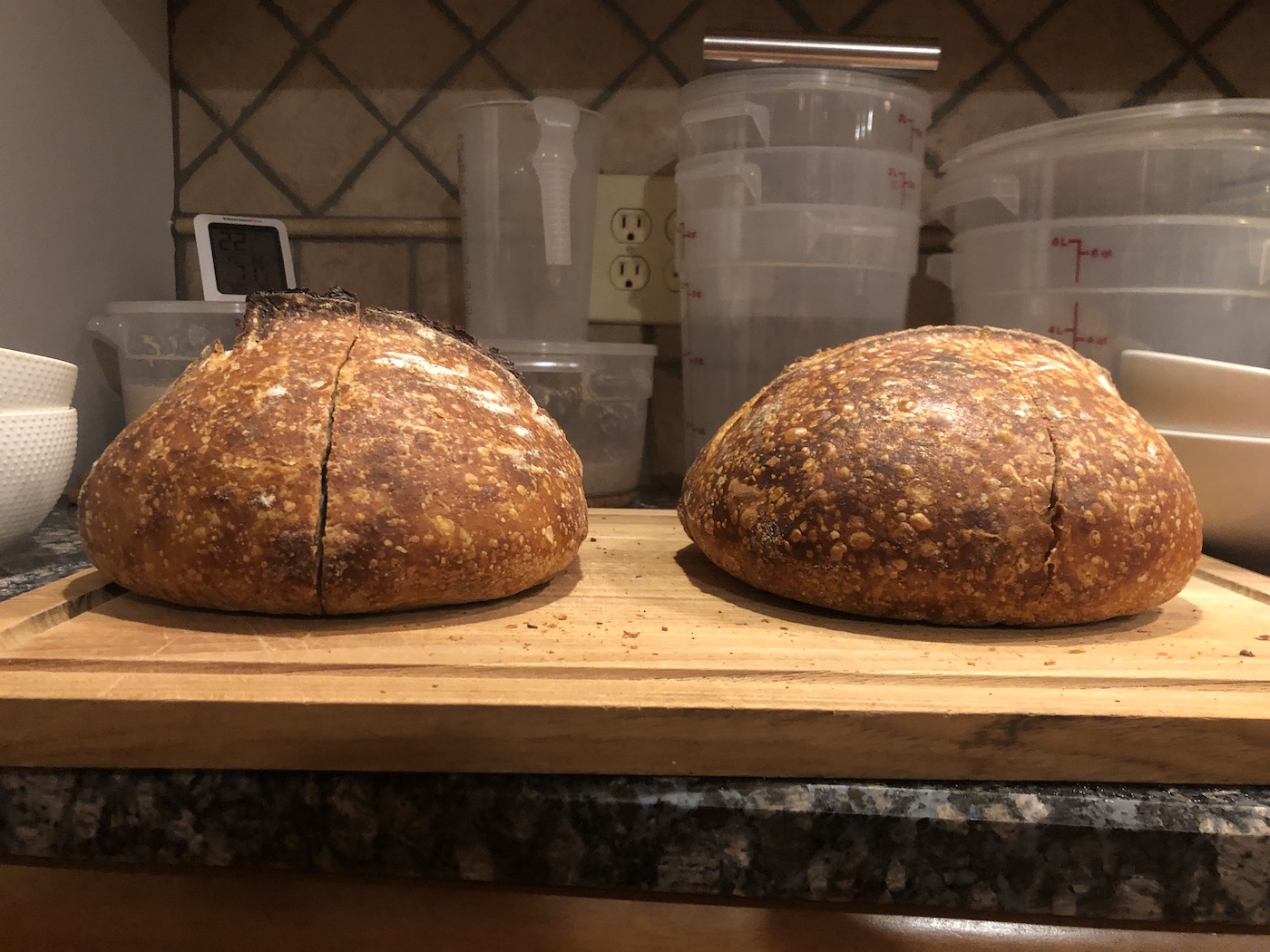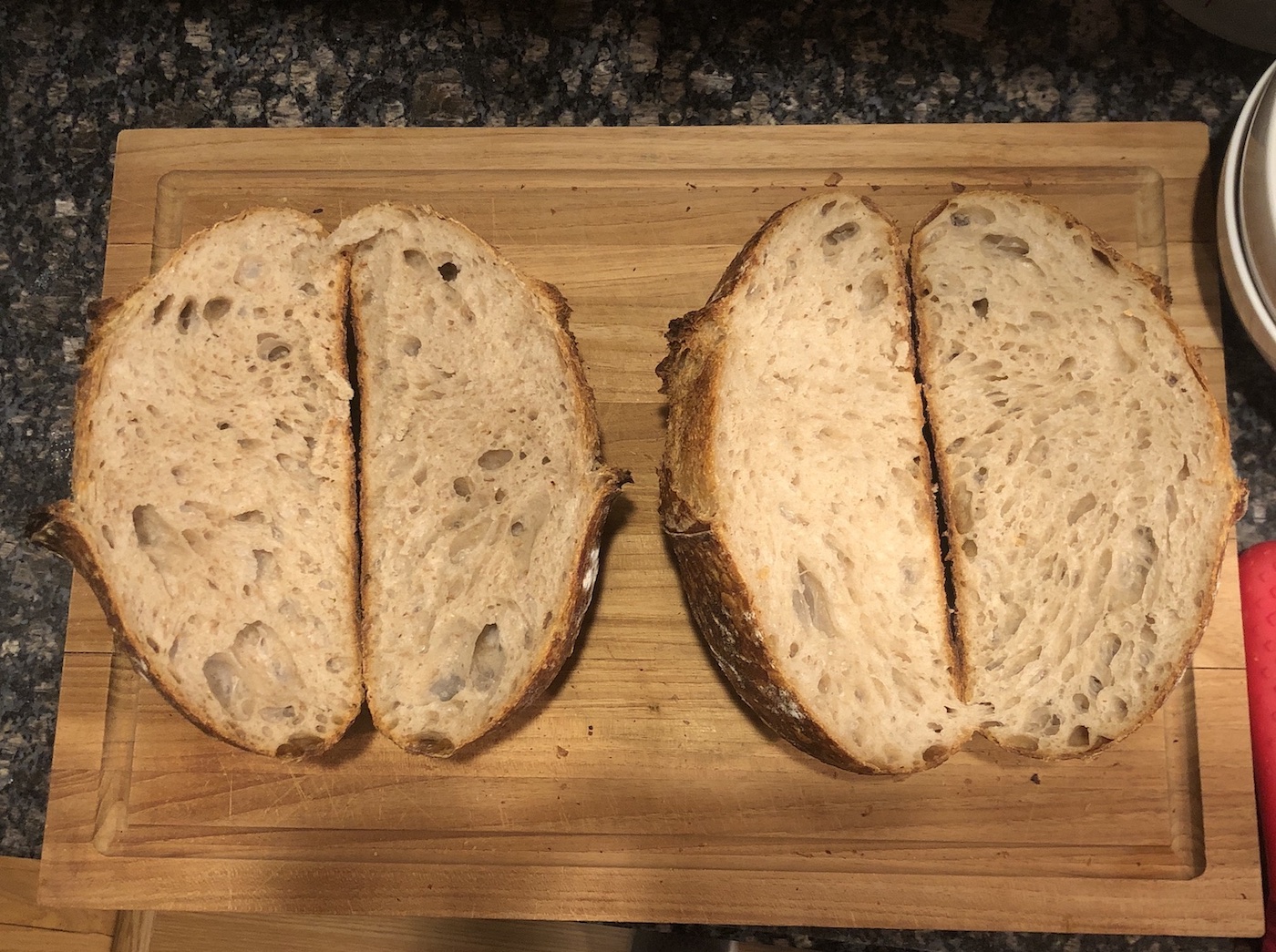 Recent home bake #2 -- Something was not quite right with this loaf, as you can see in the crumb, but still pretty good.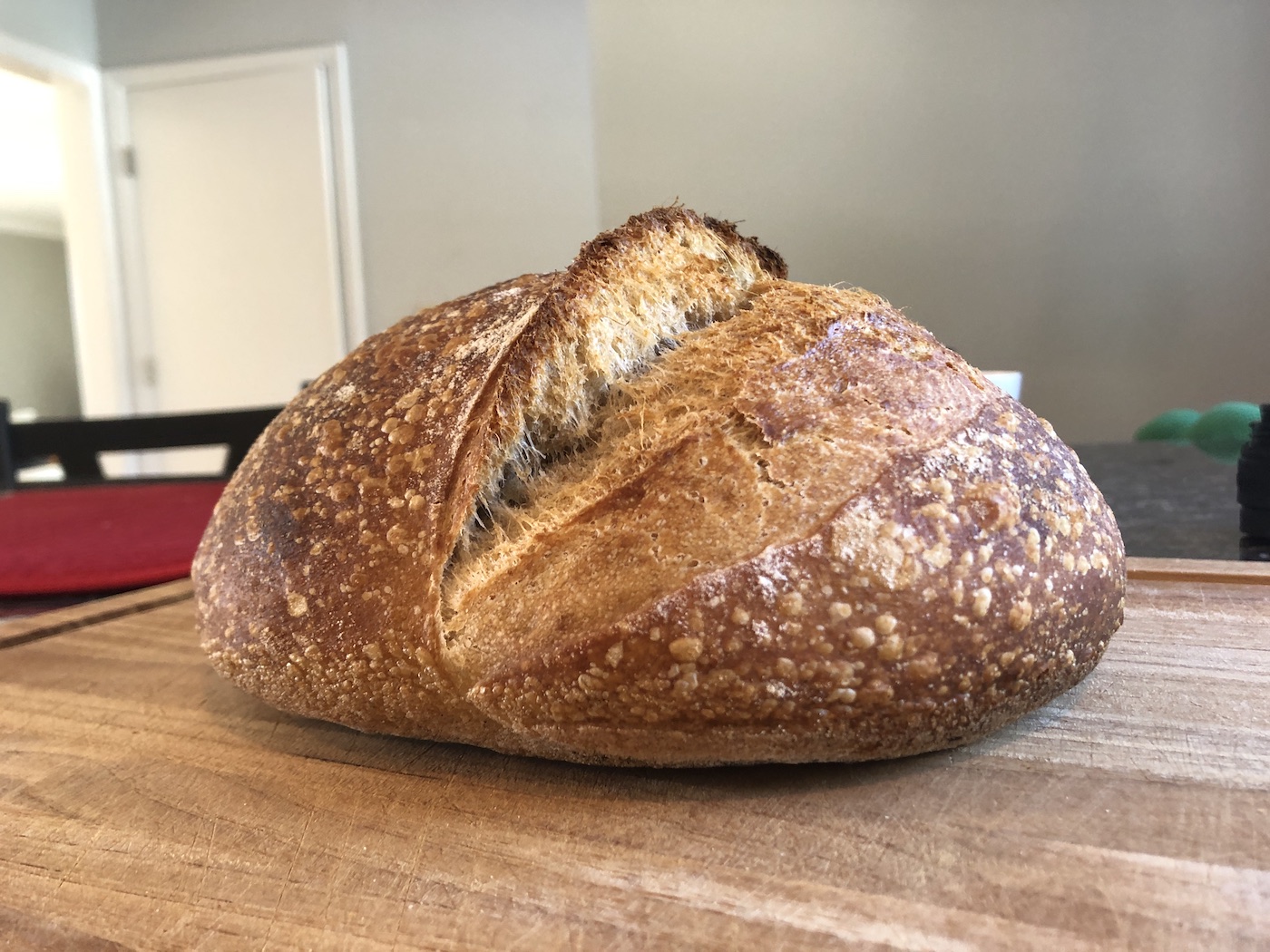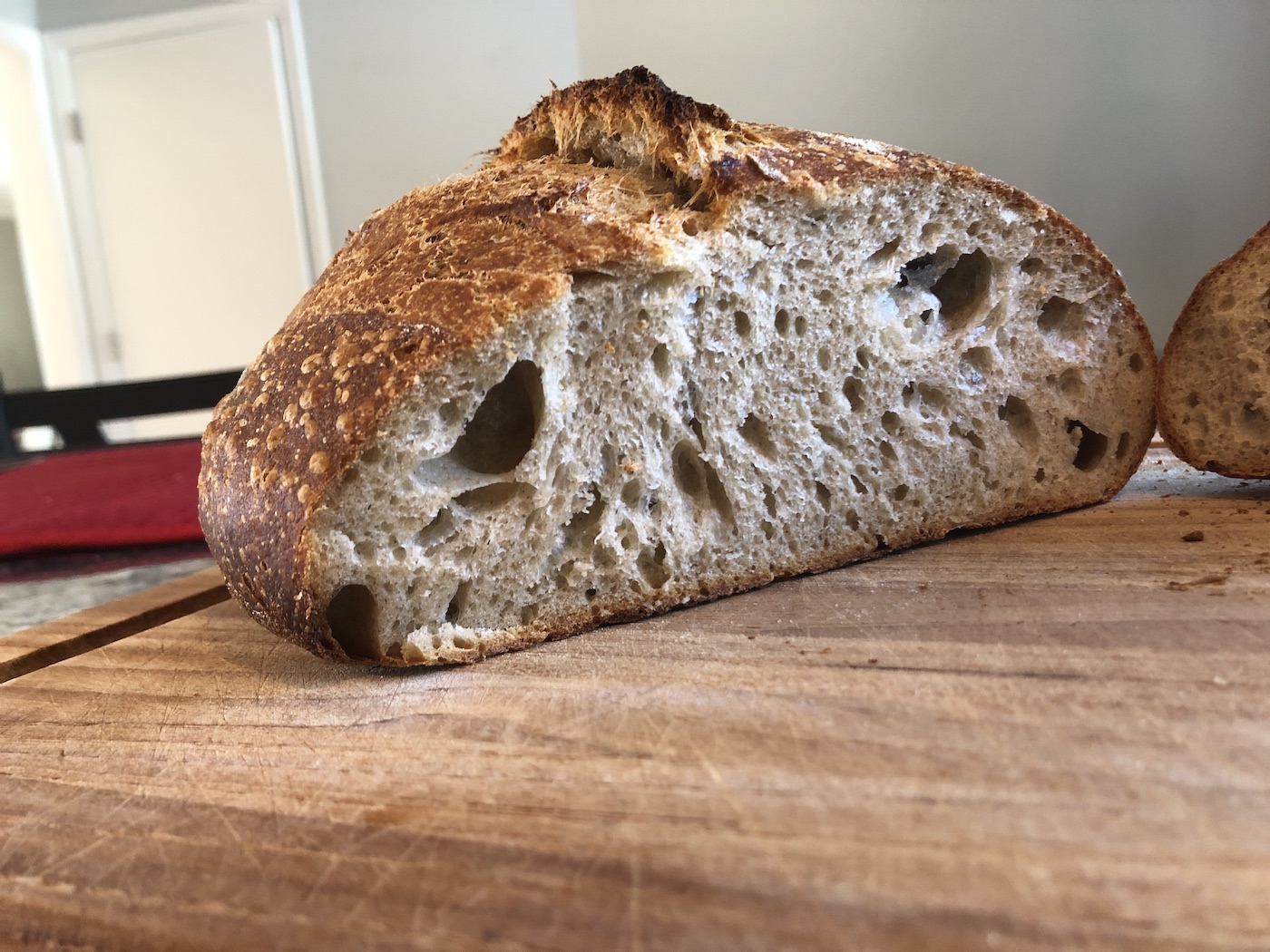 Winner "traditional" sourdough: