February 23, 2021 - 3:44pm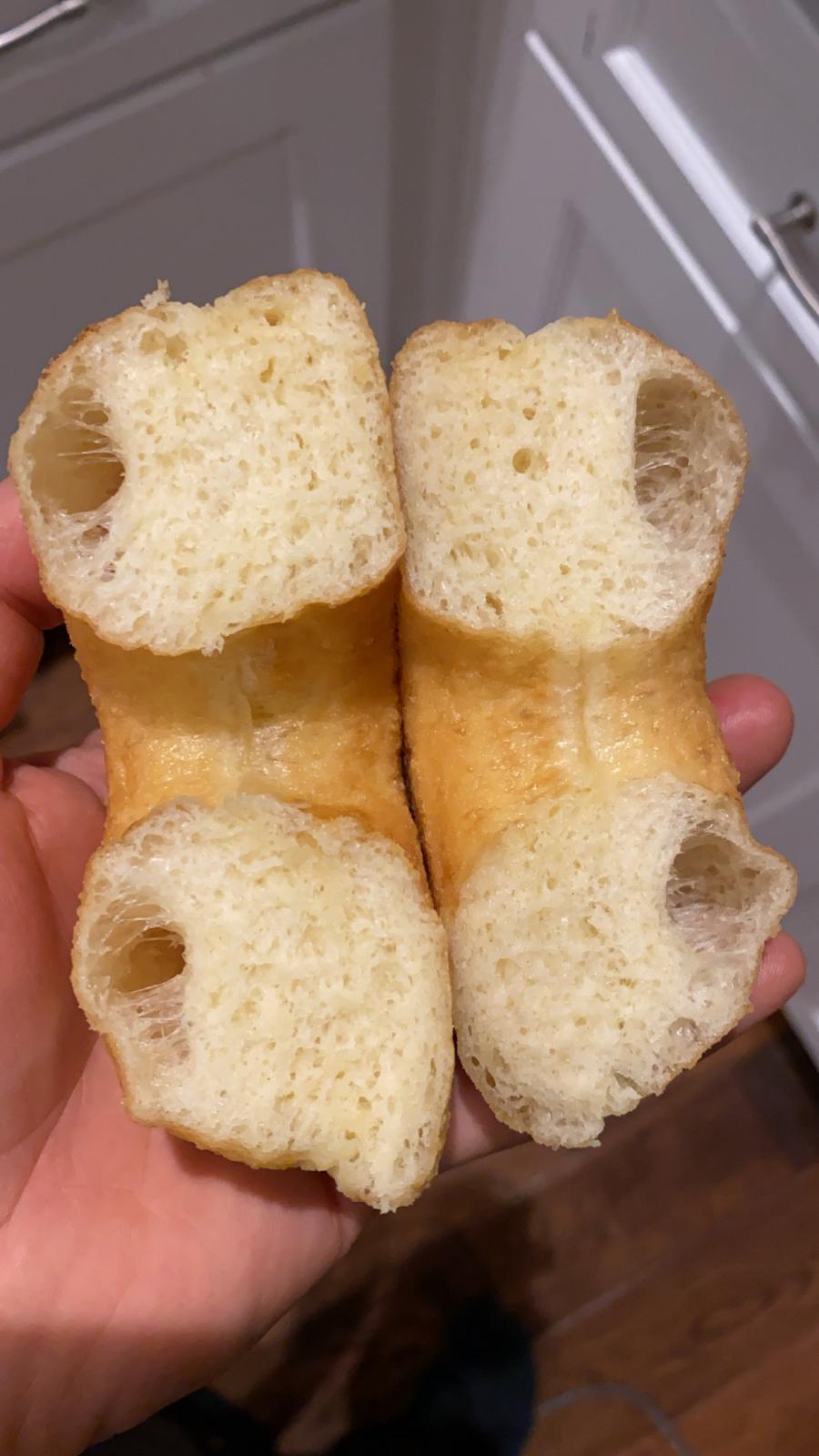 Hi Everyone,
I'm having a problem with my doughnuts and I can't seem to figure it out. I'm getting an air bubble under the surface of the doughnut (the side that hits the oil first), and I don't know why.
After I mix my dough, I let it sit at room temp for 30 minutes. I then form it into loaves and put it in the fridge for about 22 hours. I then put it through a sheeter, cut my doughnuts, proof them in a proof box, let them dry for a few minutes, and fry them at about 360F.
Does anybody know what would cause this problem? Is it a fermentation issue? Any help would be greatly appreciated.
Thanks.