February 20, 2021 - 2:45am
Starter deflating between feedings after moving from 12hr to 24hr feeding schedule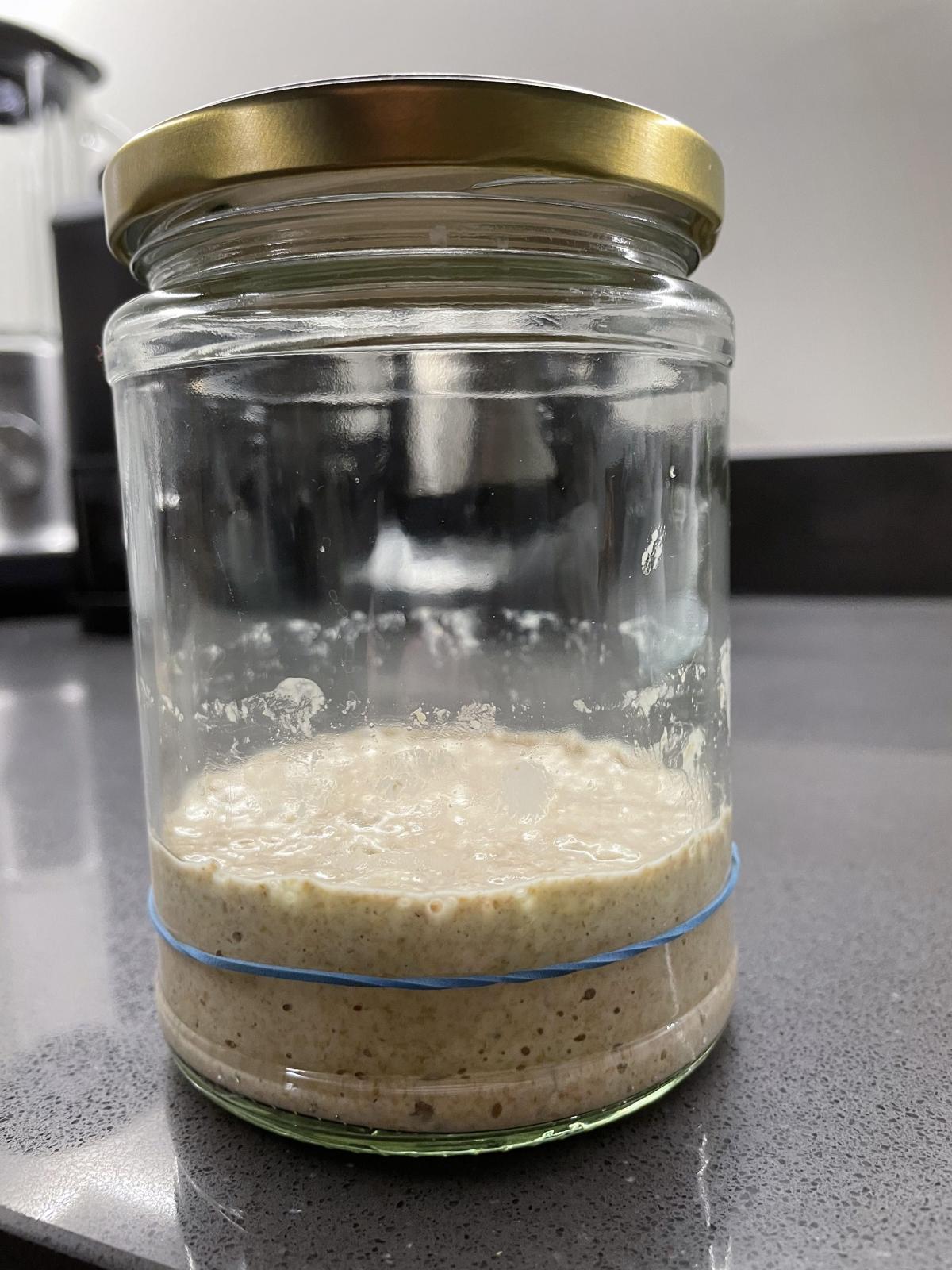 Hi there,
I'm pretty new to sourdough and have recently developed my own starter. I had two failed attempts to get a starter going previously with a 1:1:1 ratio, feeding every 24hrs, so on my third try I went with 1:1:1 every 12hrs and this seemed to work well and I think my starter is now in pretty good shape (it's been alive for a few weeks now).
I don't really want to have to feed my starter twice every day, and I gather than most people will feed once a day (assuming it's kept at room temperature, which mine is for now), so I gradually reduced my feeding ratio to now using 1:5:5, and have left it for 24hrs between feedings, but I'm worried that it's not as happy/healthy as it was when I was feeding it every 12hrs. It used to grow 2-3 times the size in about 5-8hours and more or less keep its height until I fed it at the 12hr mark. Now it grows a little slower (due to the lower ratio I assume), but by the time the next feeding comes (after 24hrs), it's deflated quite heavily and looks a bit more sticky, gloopy and dense.
My question is, is it normal/expected/fine that it has deflated by the time it gets to the next feeding? I've heard that it's ideal to feed it when it's at its peak, but I don't know how people manage this with a 24hr feeding schedule, especially since it seems like most people are also using somewhere between a 1:3:3 to 1:5:5 ratio.
P.S. The room temperature is generally around 23-24°C in the day (which I guess it fairly normal). I'm not sure about at night but I'd imagine only a few degrees less.
The attached picture is after the first 24hr break at 1:5:5 and you can see where it had risen to before deflating