February 15, 2021 - 10:16am
Mini bake 38.4. WW durum tortilla / chapati. 02/15/2021.
Feb. 15, 2021.
This is bake #7 in the durum Community Bake.  Previous bakes, #4, 5, and 6 are at: www.thefreshloaf.com/node/67434/bakes-381-382-383
Whole grain durum flour, Sher Fiber Wala from Brar Mills, 100%.
77% water, room temp 70 F.
2% salt. (store-bought tortillas usually have more salt than this)
Mix and then knead a few minutes until mostly smooth.
Let rest at least 60 minutes. Durum takes a while to absorb water.
Knead for a few more seconds.
Separate/weigh-out a 62 gram piece of dough. 
I use a center-bulge wooden rolling pin. Straight cylinder rolling pins tend to make square dough pieces when I used them. 
I put a few drops of grapeseed oil on the rolling pin and spread it around on the pin, so it won't stick to the dough. And it imparts just the right amount of oil to the dough.
I roll the dough and rotate it 90 degrees, doing that 4 times, then flip and repeat, until it makes a rough circle 8" in diameter.
I cook on a Lodge cast iron 9.25" diameter griddle.  If you don't oil the rolling pin, spread 2 or 3 drops of oil on the griddle and spread it with a paper towel.
The griddle is pre-heated at setting 3 or 3.5 out of 10 on my electric stove-top burner.
I cook the first side only 30 seconds, to set it, then flip. Then I cook the second side until it is has the right amount of brown spots,  pressing down with a spatula all around so it cooks evenly, because it will inflate. Then I flip it back to the first side, and finish cooking it, again pressing all around with a metal spatula.
If you don't eat it immediately, put it in a "tortillera" container, or wrap in aluminum foil, or let cool a few seconds and put it in a sealable plastic bag. This is so the inner moisture migrates out and softens the surface.  
You should not cook it until the skin is crispy, but it will dry out if you don't enclose it in something. In a few minutes, the tortilla/chapati will be soft and flexible.
--
Submitted to the durum Community Bake here: www.thefreshloaf.com/comment/481587#comment-481587
The paper plate in the photos is 9" in diameter.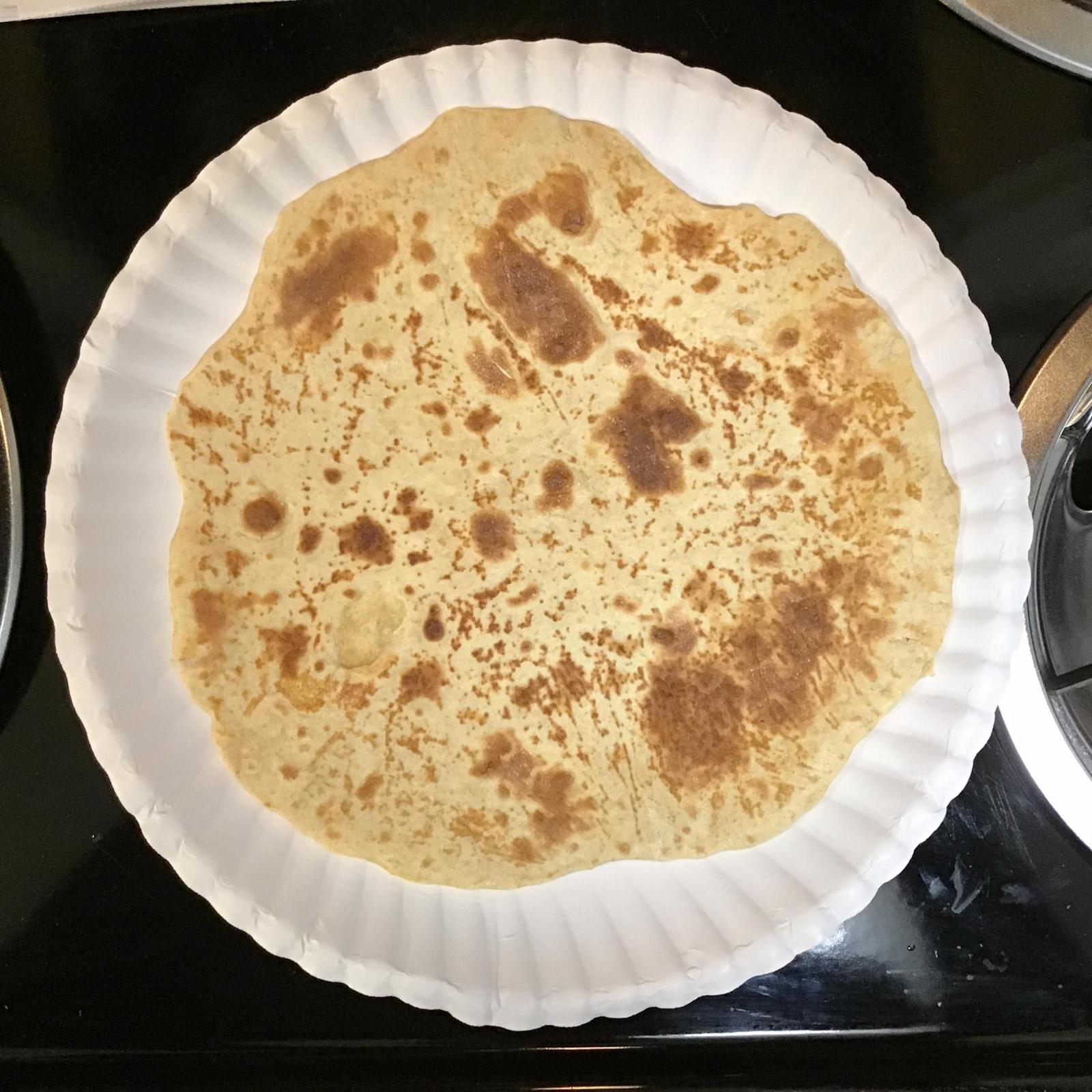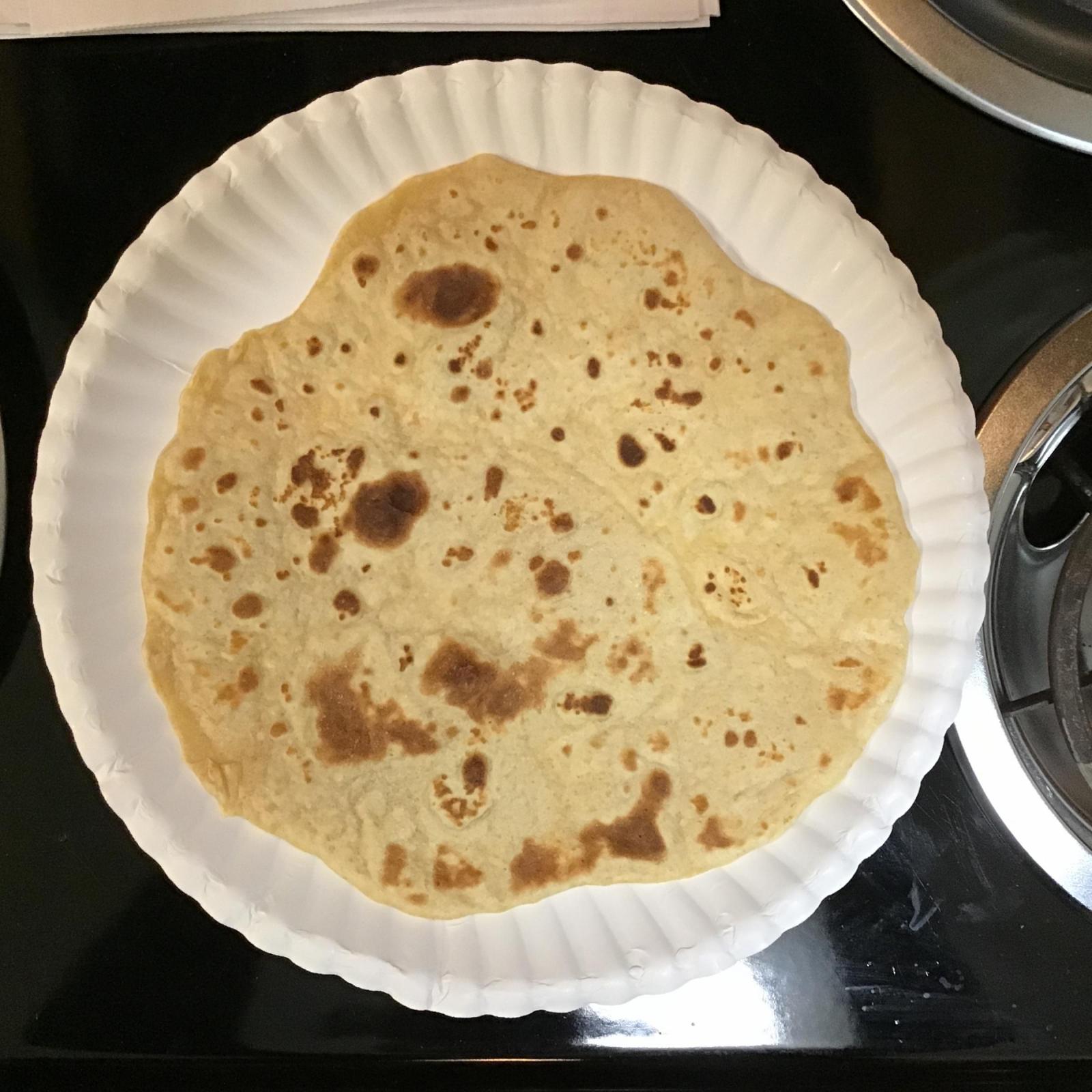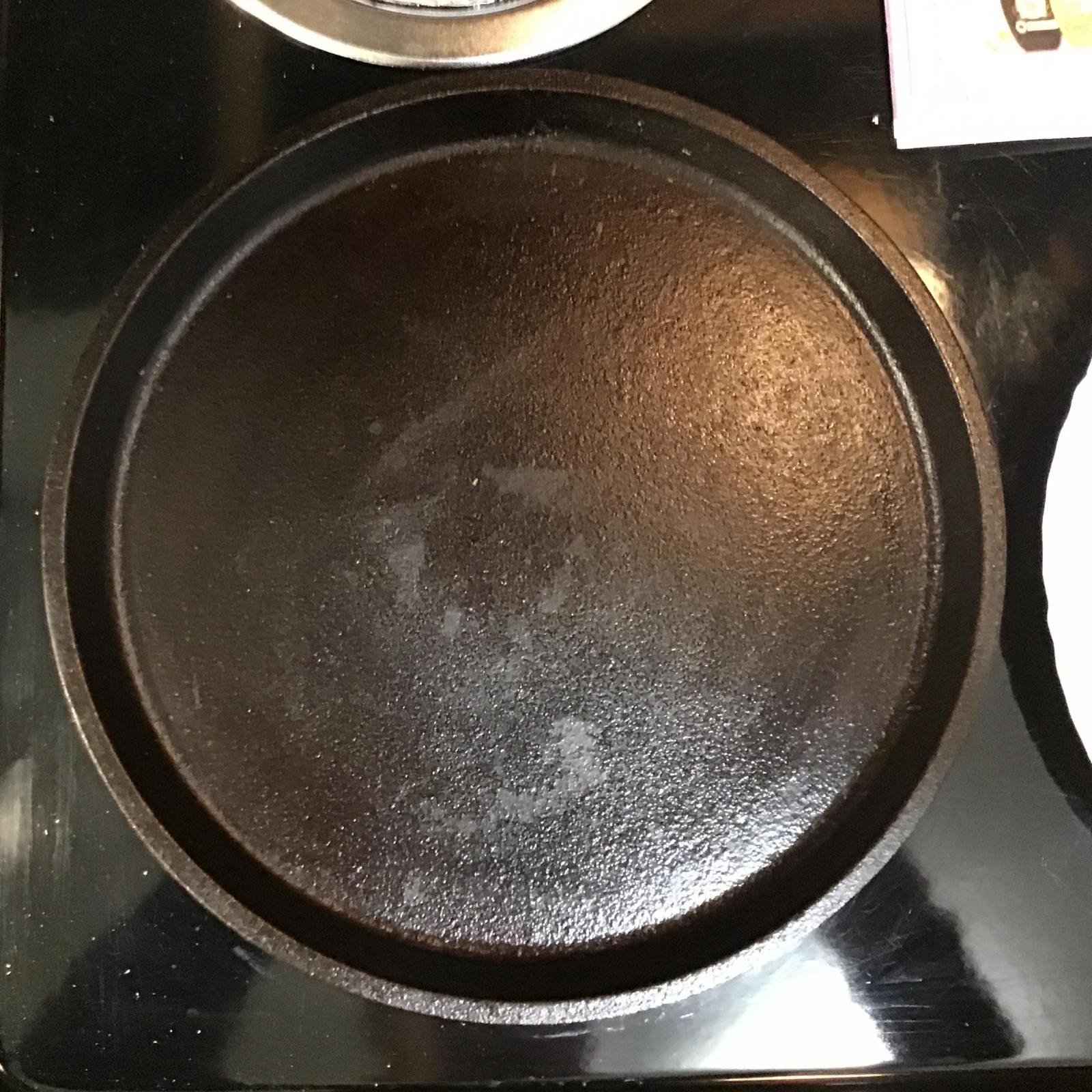 Next bake, #8 for the durum Community Bake is at: www.thefreshloaf.com/node/67450/39th-bake-02162021-80-ww-durum-3-stage-hydration