February 7, 2021 - 6:16pm
Sourdough Loaf Doughy and possibly underfermented?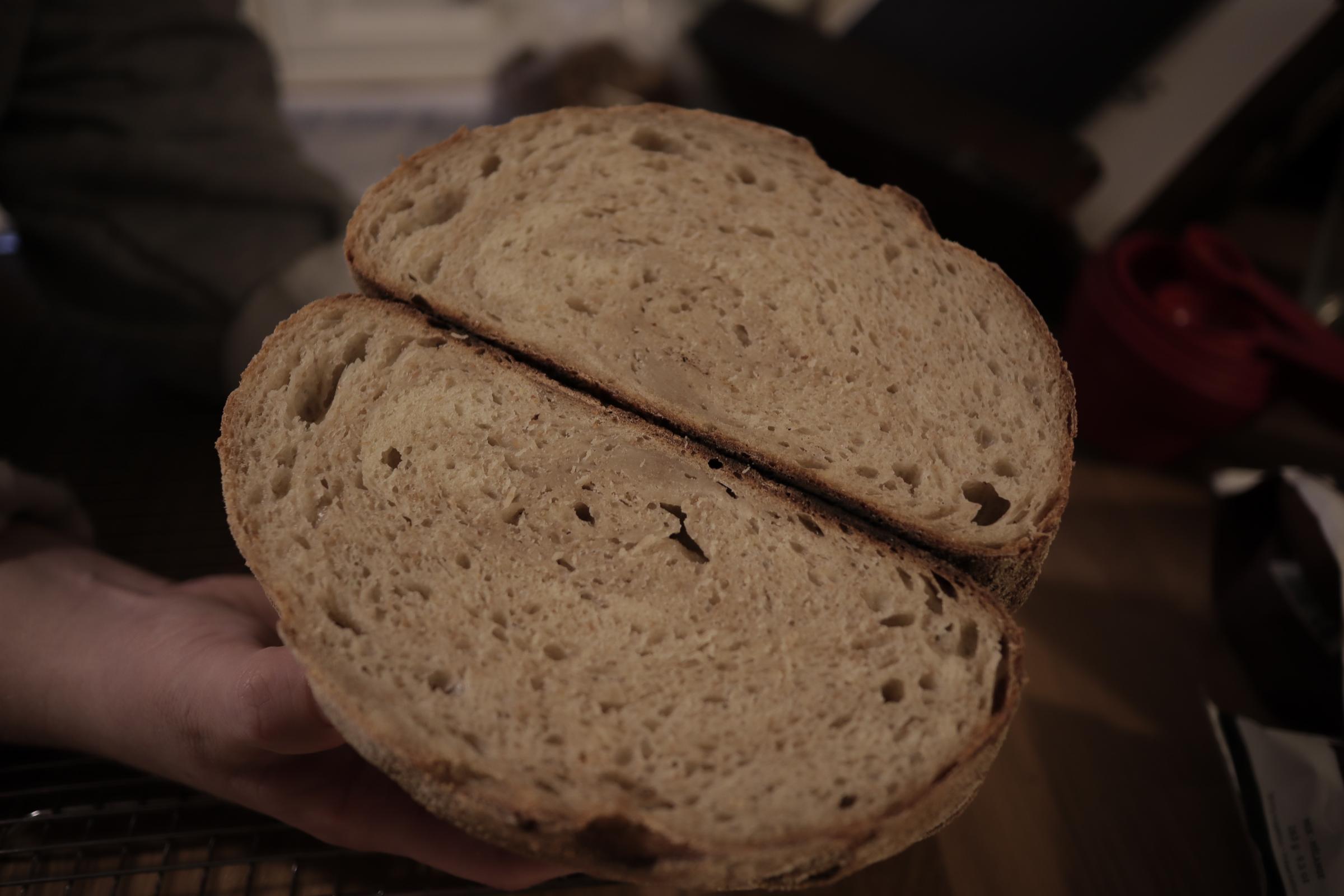 Hi all! New user here, and new to baking in general, let alone sourdough! My wife was a baker in her young adult years but worked for a commercial bakery and hadn't done much in the way of home baked bread. I have been on the Sourdough journey since December and after about 6 tries I am reaching out for some advice. My loaves are getting better each time but I'm still not quite there.
My recipe is 80% hydration (a friend had given us an 85% recipe but for me being a new baker this was too sticky to deal with so I dropped it down by 5%) and includes a 30-40 minute Autolyse period followed by a bulk fermentation period of about 3 hours with 5 stretch & folds before pre-shaping. My starter was used at its peak and passed a float test. This time I attempted for the first time proofing in the fridge for about 13 hours after which it seemed to pass the poke test.
I'm still learning (obviously!) and want to understand better how to know when fermentation is complete - I'm wondering if my loaf was underfermented as it is doughy and moist (you can see the dense doughy parts in the middle). Any tips???