February 5, 2021 - 11:14am
Pane incamiciato | Flower Bread | Wrapped Sourdough Bread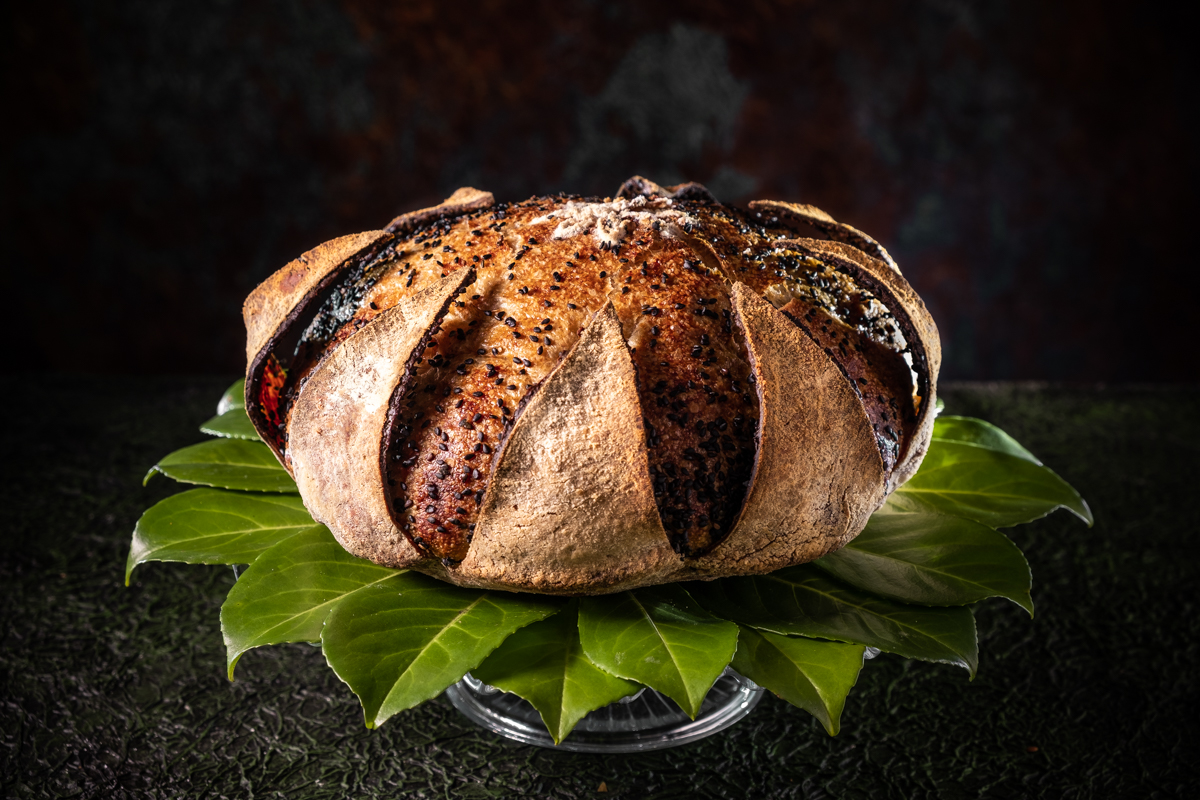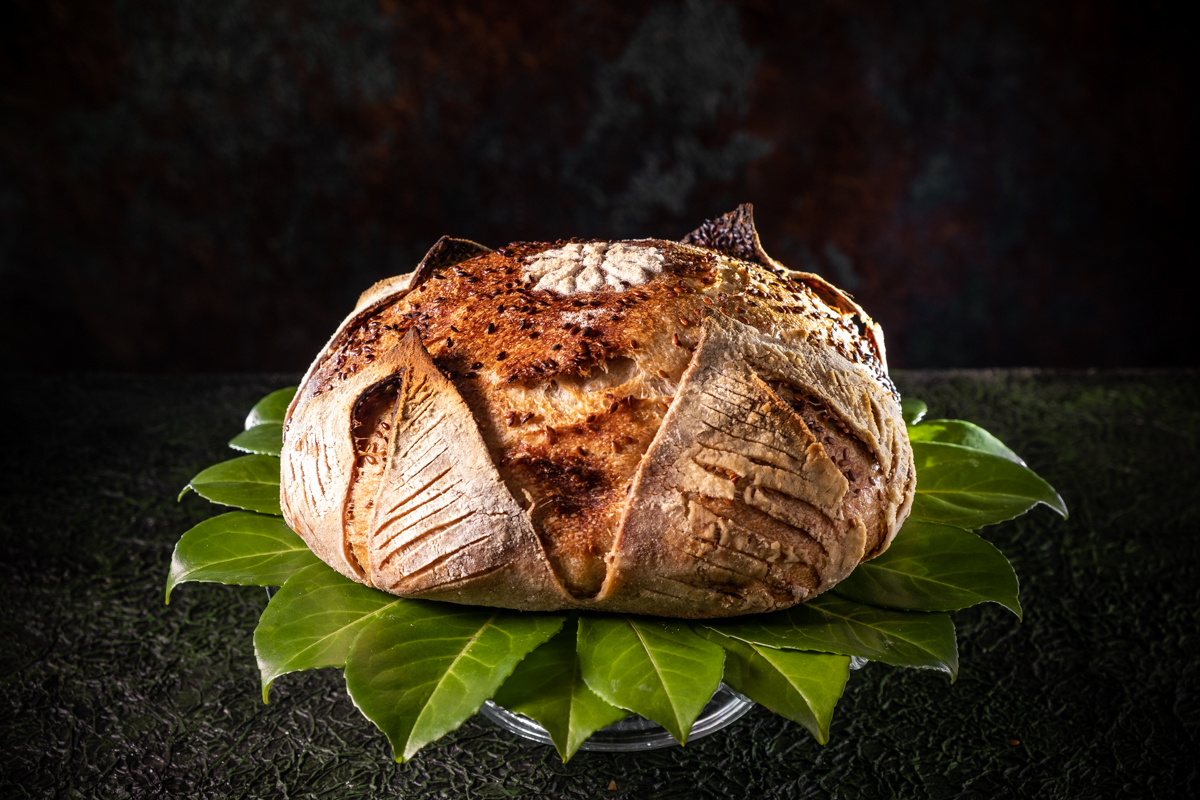 I had some fun with this bread although I have to recognise that it was more tricky to do it than expected.
I did it 4 times to get it in the best shape I could with little changes here and there:
1. With the first trial, I was aiming for the right hydration. I started at 78% hydration and experienced a bit more flat version than this one. I baked it in a DO and got more brown on the top with my typical bread baking temperature (260ºC + 220ºC)
2. With the second trial, I went down to the 70% hydration, almost good but I put too little oil between the layers of dough and petal were more closed and the bread got a slight star shape.
3. With the third trial I changed the baking mode. I was very curious about how the bread is expanding in the oven so I tried to bake it on the stone. I simply wanted to understand how the petals were detaching in the first 15 minutes. It was a beautiful experience to see it. Because of the long cuts bread expanded on the sides instead of going up. Strangely, it got a bit darker on the top than when I baked it in the DO. Oil was browning so fast, the seeds were almost burned.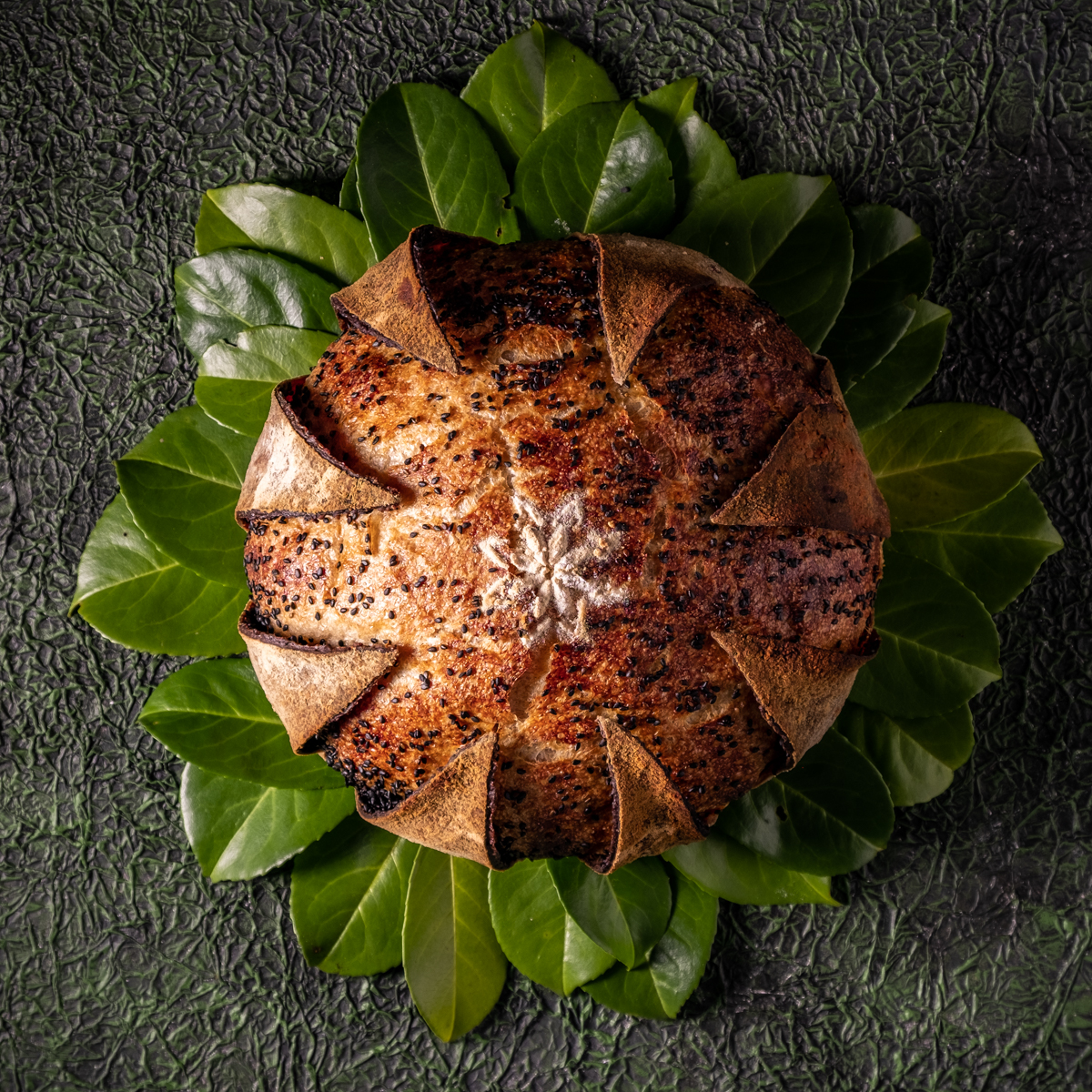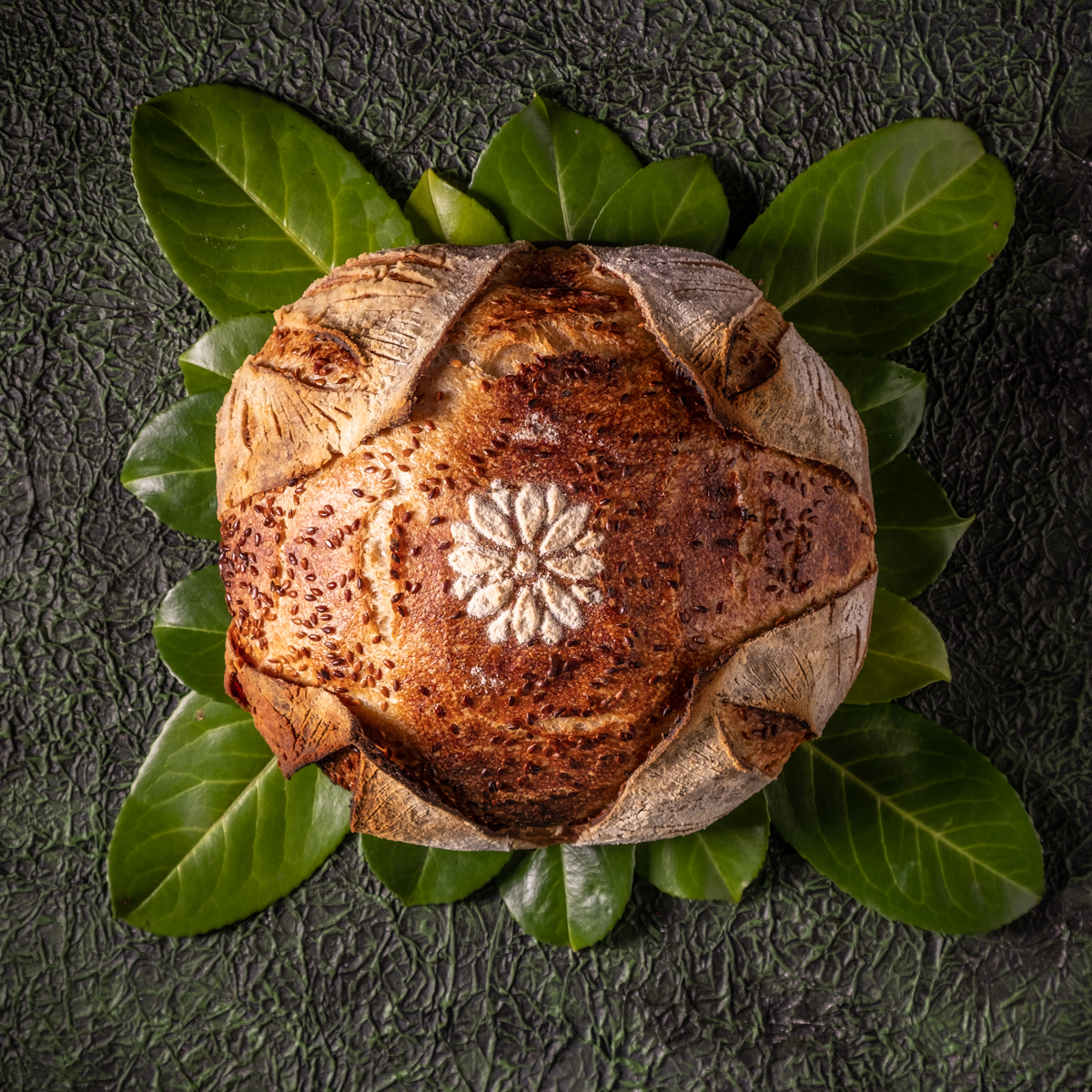 So, basically, this is what I learned and did to get the 4th attempt like this:
- hydration should stay low, I made it at 68.7% and it could be better even lower
- oil is essential to separate the layers, so I put a more generous oil layer
- to prevent the petals to stick to the main dough I unwrapped the petals and brushed them again with oil at the scoring phase.
- before scoring, I put the dough in the freezer for 30 minutes because the time spent on scoring was long
- clearly, baking in a DO rather than on the stone has more advantages to have a higher dough and to sustain the petals from the sides
- when baking, I went to 230ºC and I still think that after removing the lid I should have lowered to 220ºC
Overall I am happy with this 4th version but I am sure it can be even more improved.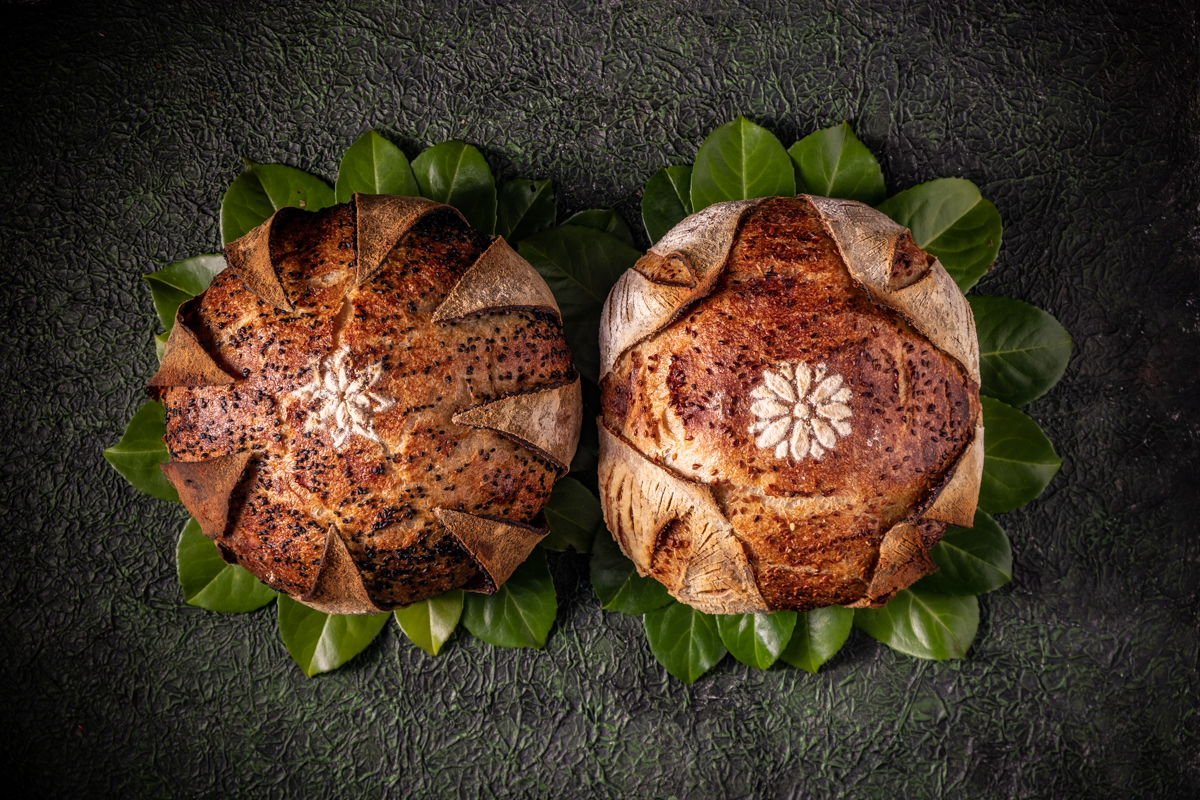 Ingredients for 2 loaves:
 250g sourdough starter (100% hydration)
940g strong wheat flour
100g whole wheat flour
675g water
20g salt
olive oil (for brushing ~35g))
black sesame seeds (~40g)
flaxseeds (~40g)

Totals for 2 loaves:
Dough weight: 2100g
Flour: 1165g (125g from the starter)
Water: 800g (125g from the starter)
Salt: 20g (1.7%)
Dough hydration: 68.7%
For the method, I made a video. It is much easier to see than explain in words the techniques for this bread:
 Did you try this type of bread?
Denisa.