January 23, 2021 - 7:30am
Hmmm...Challenger Pan side-by-side test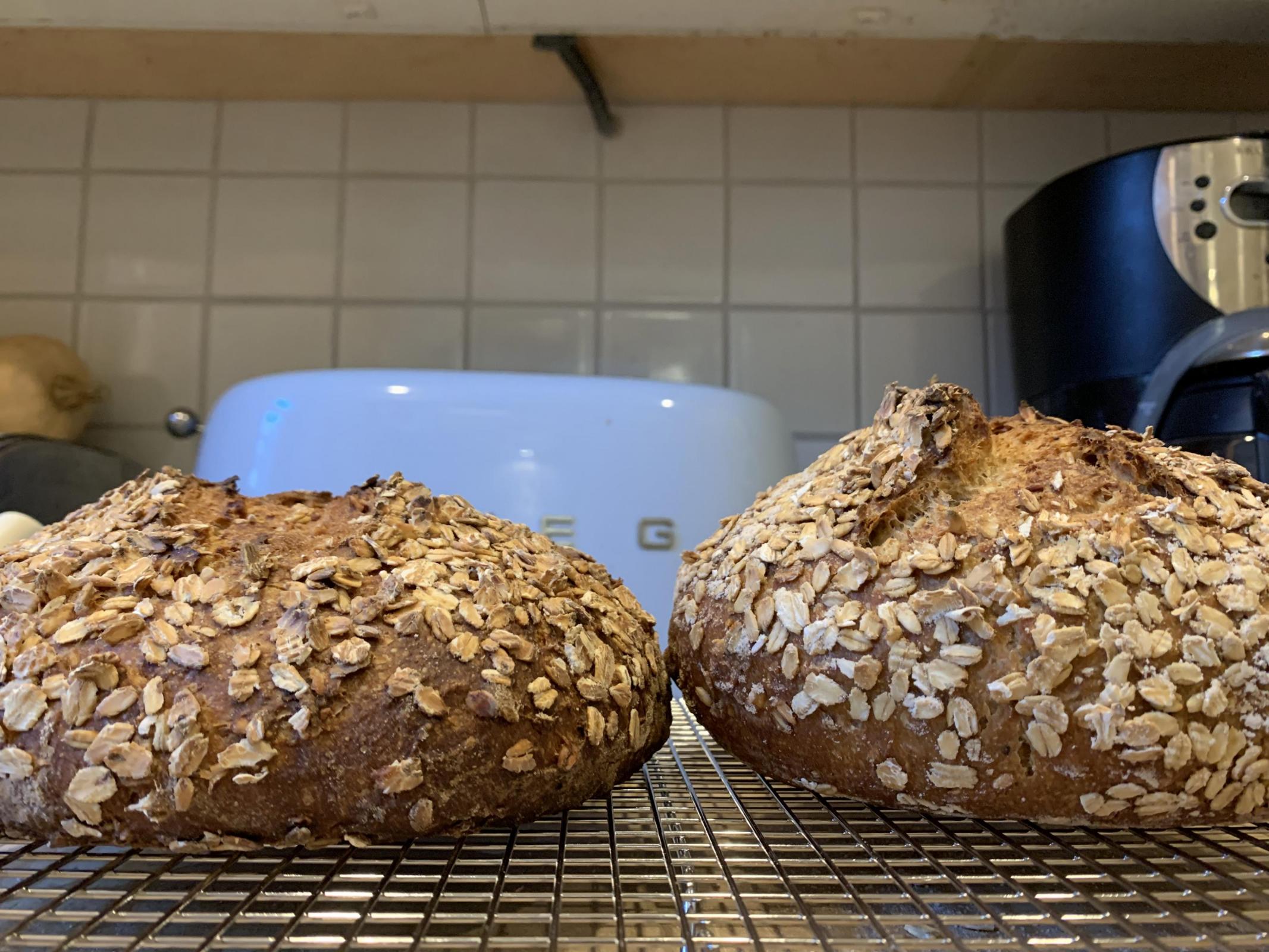 I was excited for my first bake in the Challenger Pan. I baked one loaf of oat porridge sourdough in the Challenger and an identical one in my Emile Henry bread&potato pot. 
I knew the Challenger loaf wouldn't be as tall because there are no sides to constrain it, but I didn't expect this kind of difference. Also, the Challenger loaf is slightly burned on the bottom, a problem I've never had with the Emile Henry. 
Maybe porridge bread wasn't the best thing to test with - clearly, neither loaf has great oven spring. I will try again with a regular loaf.  Who knows, maybe the crumb will be better in the flatter loaf - we will see once I cut it. But any other thoughts here? @jimchall?