January 22, 2021 - 11:40am
High hydration (105%) free form Batard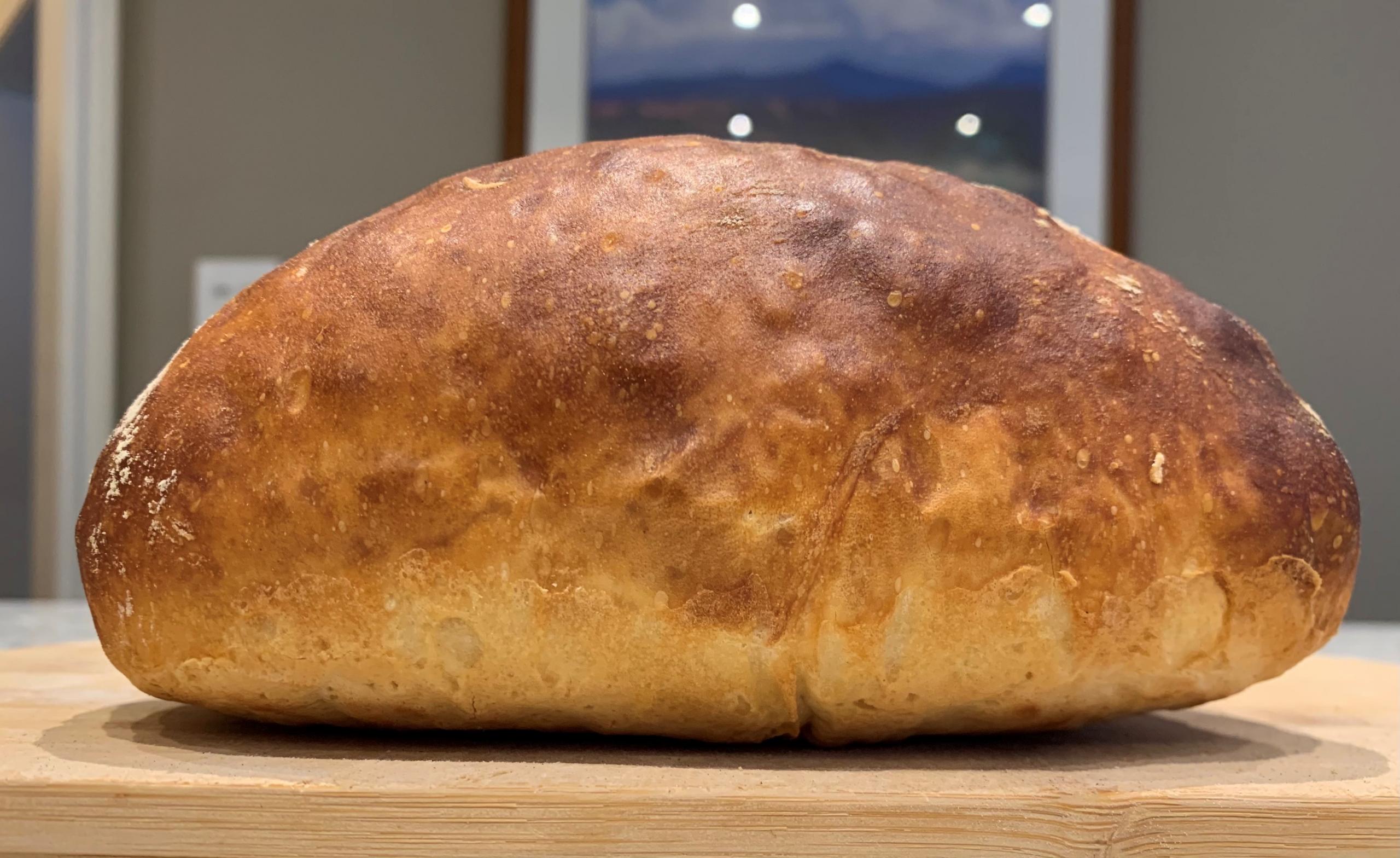 Hello everybody,
Demo: https://youtu.be/ADiQMkZedsY
Since a surprisingly large number of people watched my previous demo, I prepared this one to show how to make a high hydration free form Batard using my "no knead" method. The method is a-typical and it works beautifully. There are no missing steps in the description, just closely follow the instructions and the video.
Dough
240 gram A/P flour
60 gram whole wheat flour
315 gram water
6 gram salt
1/16 Tsp instant yeast.
Method
1.Mix all ingredients together the same way you mix poolish: make sure all the flour is wet and do not attempt to develop gluten. Cover and leave at room temperature for 12 hours;
2. Deflate the dough with a wet spatula. Cover and put in the fridge for 6 to 24 hours.
3. A first Pre-shape using lamination;
4. After 20 minutes, a Second pre-shape by folding from 4 sides. The dough at this state is too strong for lamination;
5. After 20 minutes, gently final shape and place on a Couche 
6. After 15 minutes, score using scissors (thank you Yippee for the tip!)
7. Bake on a metal plate at 480F (250C)