January 20, 2021 - 12:59pm
33rd bake. 01/20/2021. Simple, yeasted, 75% BRM WW.
Jan. 20, 2021.
255 g Bob's Red Mill stone ground whole wheat flour.
85 g King Arthur Bread flour.
(340 g total flour.)
5.1 g salt.
1/4 tsp instant dry yeast.
1/2 tsp ground bread spice, made of: sesame, coriander, caraway, fennel. Toasted then ground.
1/2 tsp whole caraway seed.
271 g bottled spring water.
10:32 am - mixed.
10:49 am - knead a little.
11:54 am - knead a little.
12:41 pm - stretch and fold.
1:35 pm - final fold, shape, put in lined/dusted banneton.
2:25 pm - put banneton in fridge. Start oven pre-heat to *475/450 F with glass bowl to be used as baking vessel.
3:10 pm - start bake, covered loosely with aluminum foil.
16 minutes, covered, *465/440 F.
4 minutes, covered, 450/425 F.
16 minites, uncovered, 425/400 F.
5 minutes, uncovered, 440/415 F.
3:51 pm - done. Internal temp 209.5 F.
I decided that the crust wasn't firm enough, so I put it back in the now cooler oven, set the thermostat for 425/400 F, and left it in for 7 minutes, as the oven warmed up.
The paper plate is 9" in diameter.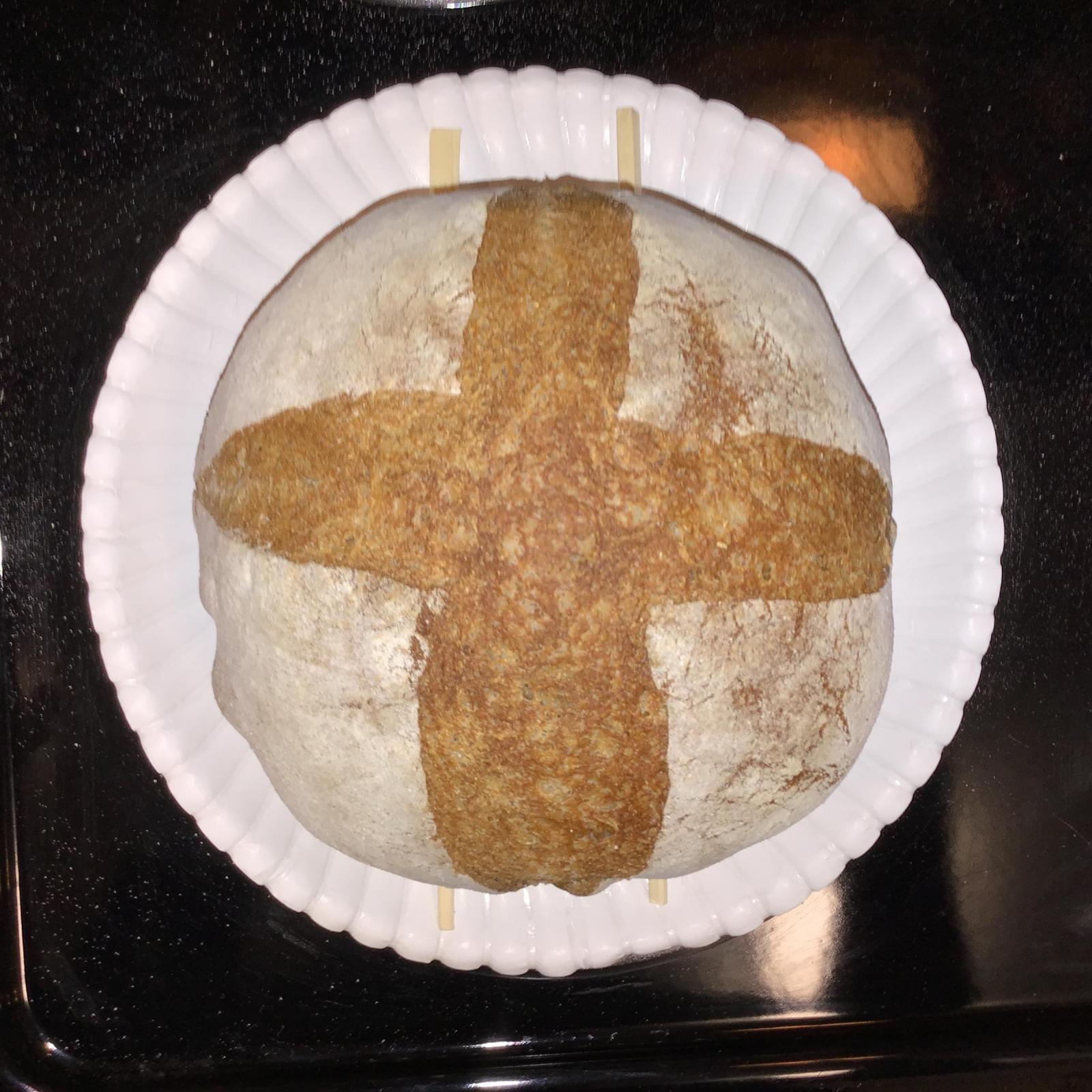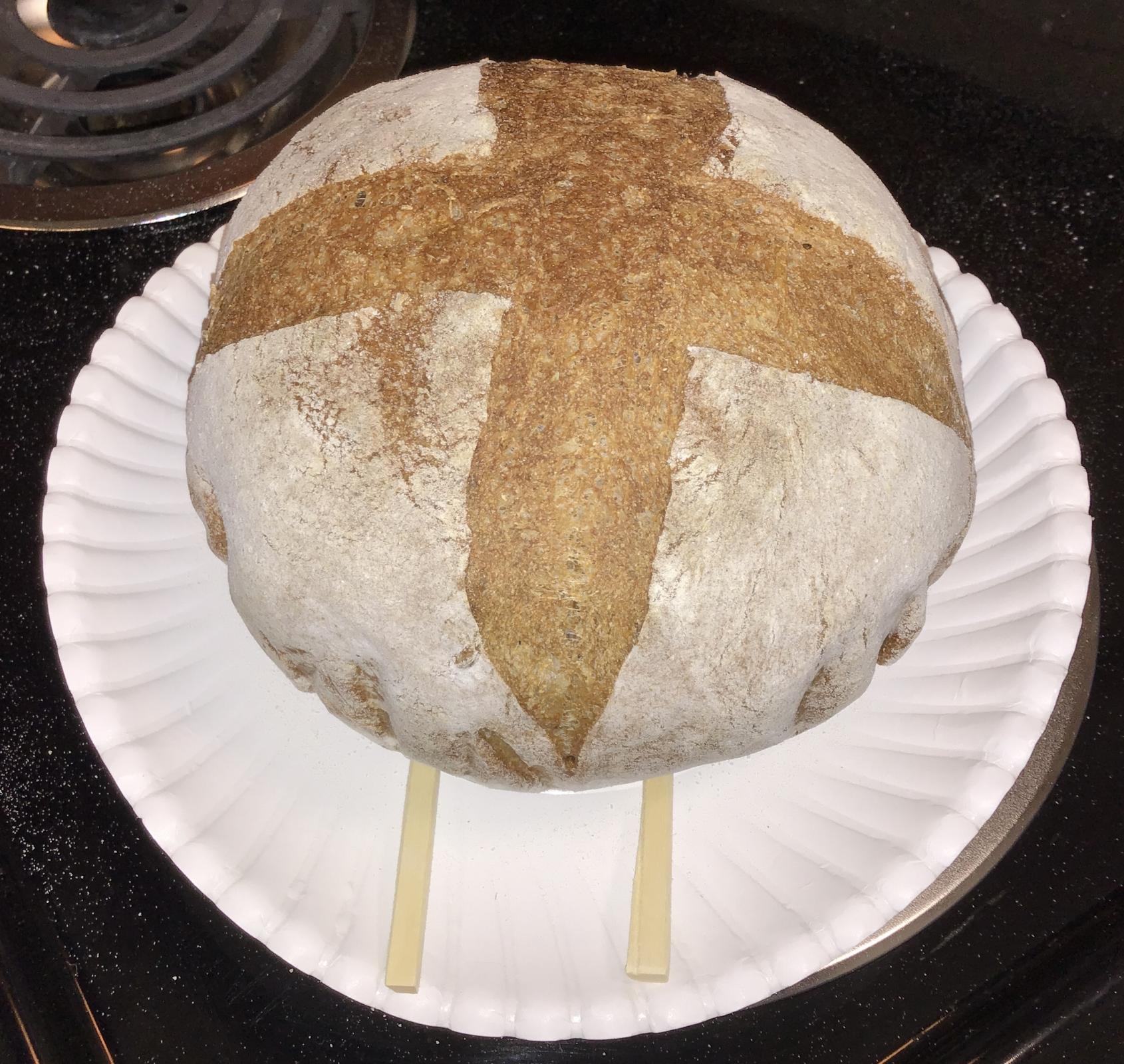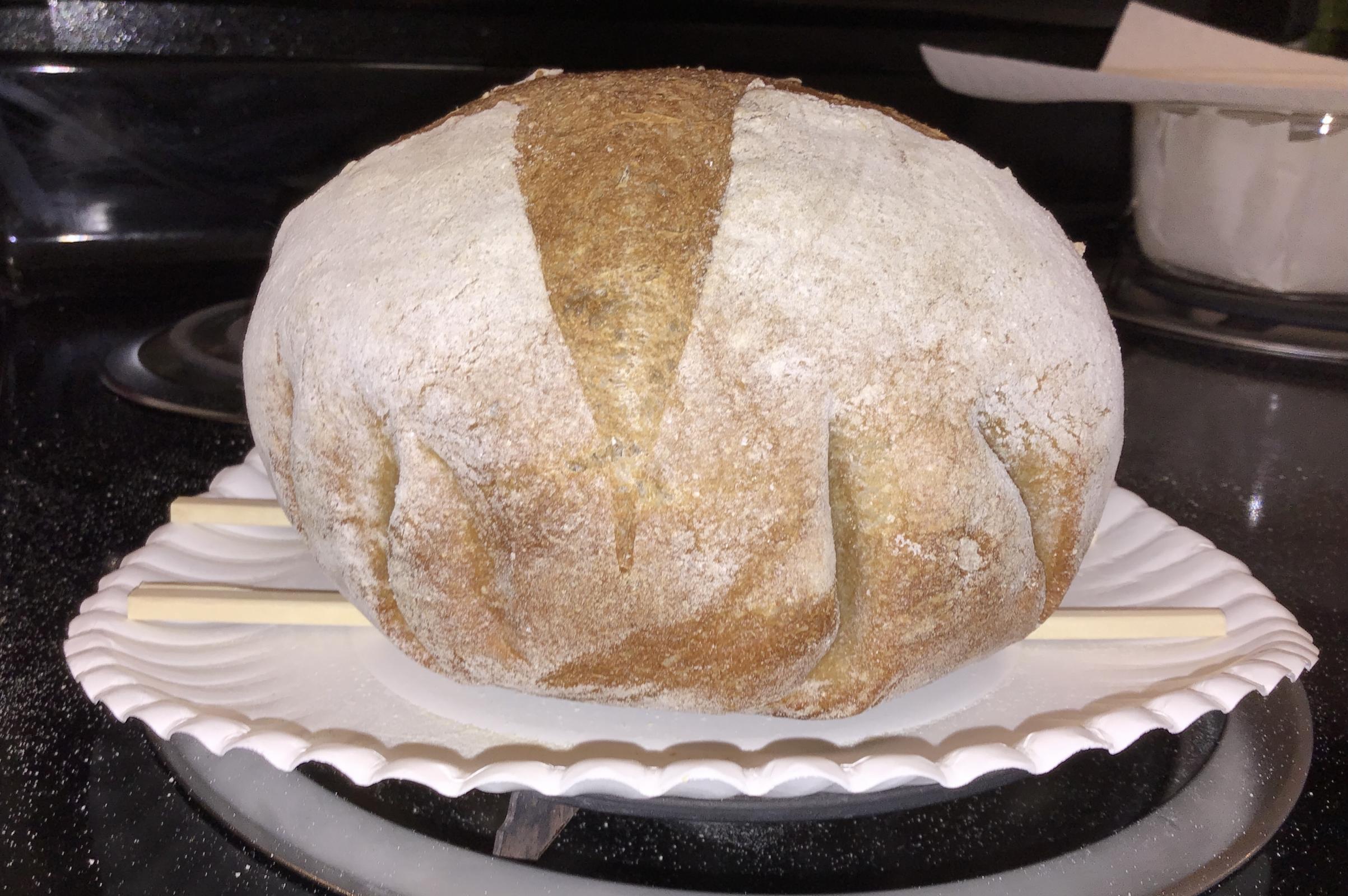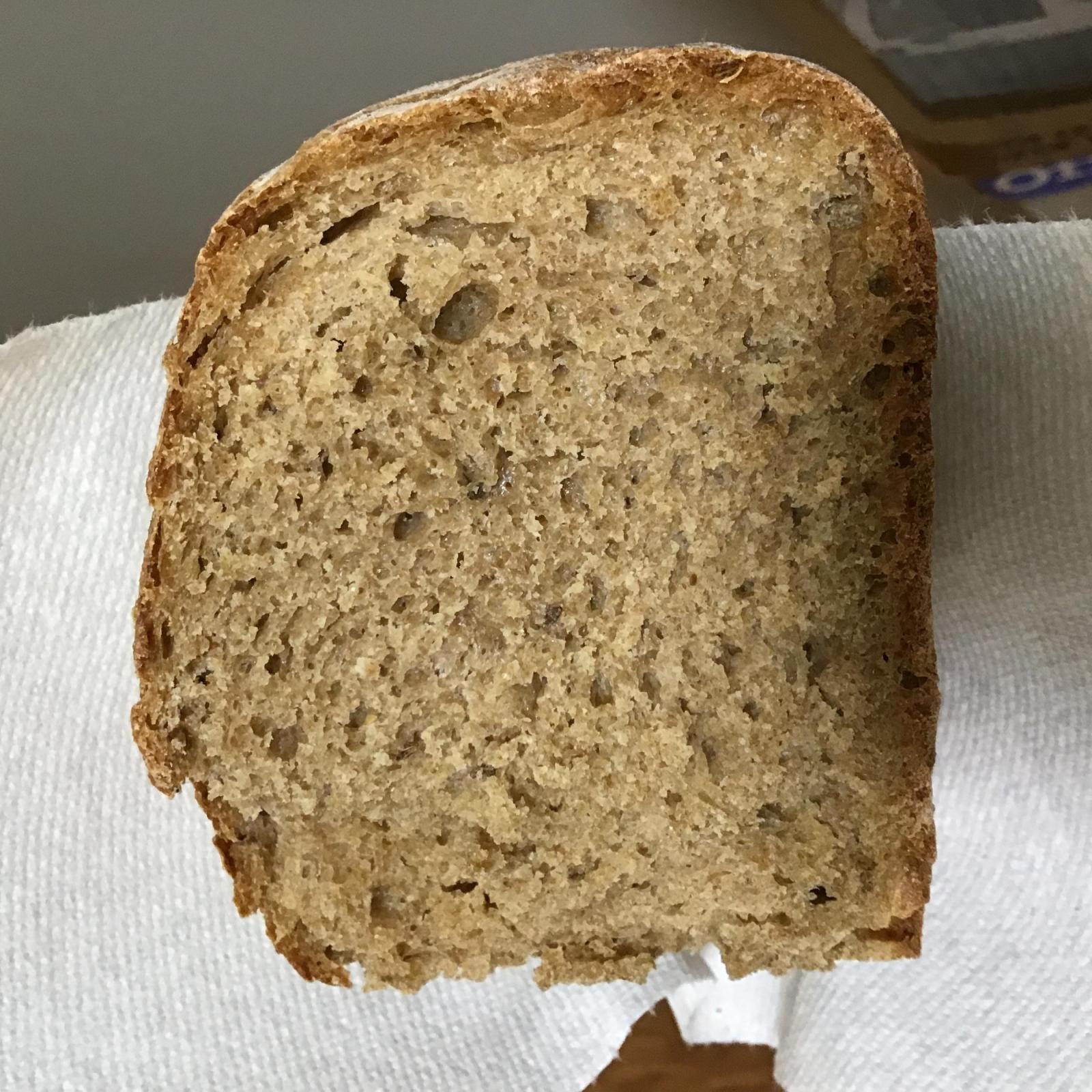 The crumb is actually lighter/fluffier than it looks in the photo. It's typical of a faster-rising yeasted loaf. And not as flavorfull as sourdough, or a slower rising loaf, or if I had waited longer to cut open.