January 17, 2021 - 4:21pm
Can't get the Tartine Bread right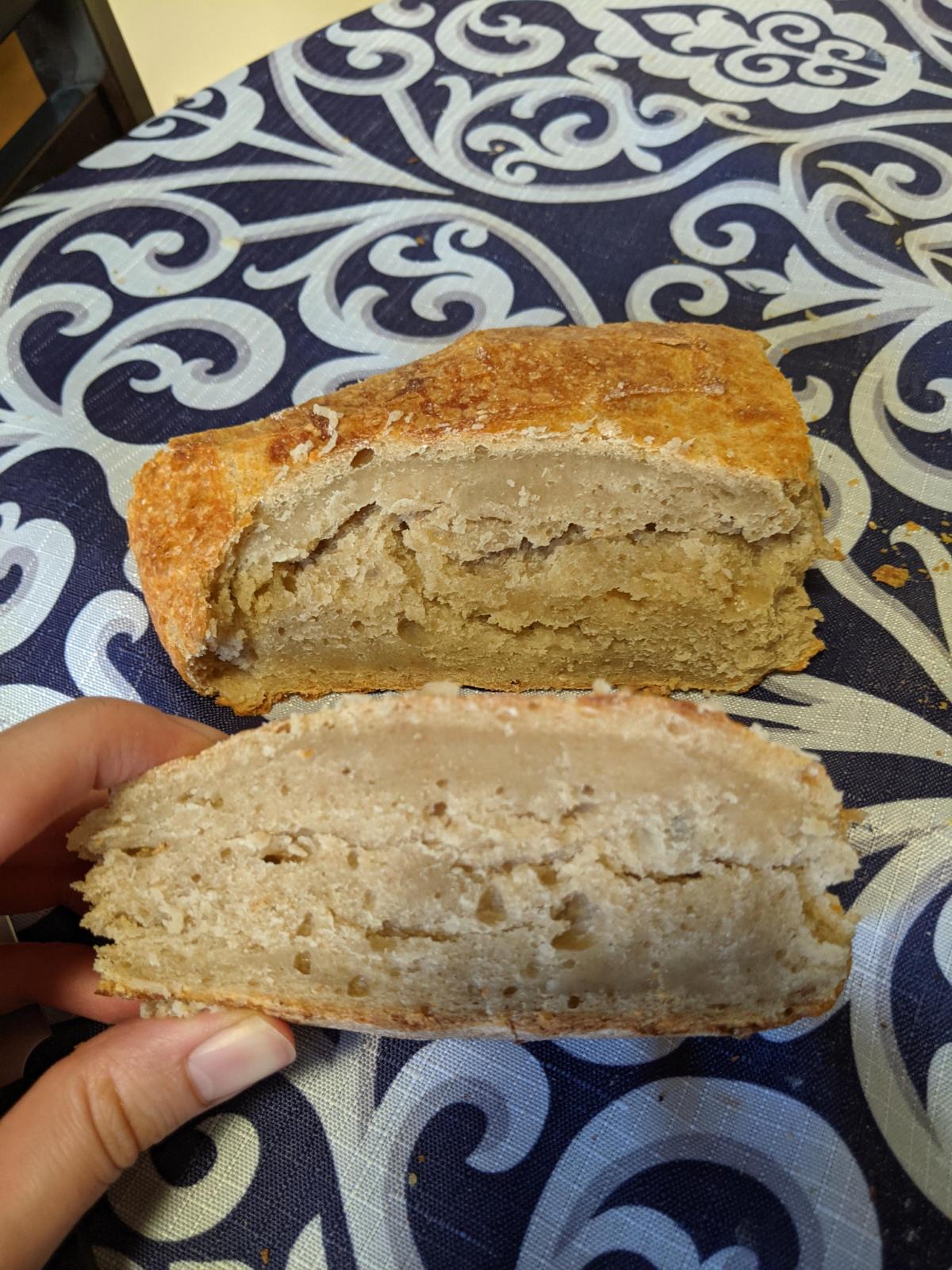 I don't know what I'm doing wrong. I literally followed the directions exactly as written in Chad's Tartine Bread book and also watched YouTube videos. The first time I thought I knew the problem, I used cold flour and I think the temperature fluctuated too much between high and low. I can't keep temperature exactly the same but this 2nd try, I measured the dough directly and it always was between 78 and 82 degrees in bulk fermentation, for 3.5 hours. I used my oven as a proof box. I still can't tell when it's done with this step and ready for shaping/bench rest. It seems to all fall apart after/during bulk fermentation so I think this is where I am making mistakes.
The first time I did this, I made the full recipe and had two flat, dense, spongey loaves. I halved the recipe this time, doing 1 loaf and same exact result. Both times, the dough was hard to handle, meaning it wouldn't keep it's shape and was overly sticky. I had to add a bit more flour or water (switching between the two) to get it to be manageable. This time, I did many more shaping and foldings than mentioned because it just didn't hold and I thought that the first time I was not working the dough enough. During the bulk fermentation I folded more vigorously in the beginning than the end, every 30 min. I did the final rise in the fridge for 10.5 hours this time, took it out let it sit at RT for 2 hours before baking and had to shape and rest even more again. Poke test made it seem like it was ready but it was struggling to hold. It seemed like the more I handled it with water and turned it into a ball, it held shape more. Scoring failed, but easier than last time when it was so overly sticky I just couldn't do it at all. When I scored this time, it just spread like a pancake and it wasn't deep enough. 
My starter was used after 12 hours and passing the float test. It's been going strong for 2 weeks now since my first batch. Followed Chad's starter instructions.
The loaf flavor is good - a little more acidic than I like it, and crust is good. But the inside is a dense and spongey, raw mess. Loaf is heavy. I can't tell if it's over or under proofed. Every website says different things and I can't tell. Please help! Thank you.