January 16, 2021 - 5:38pm
Dense sourdough loaf with large holes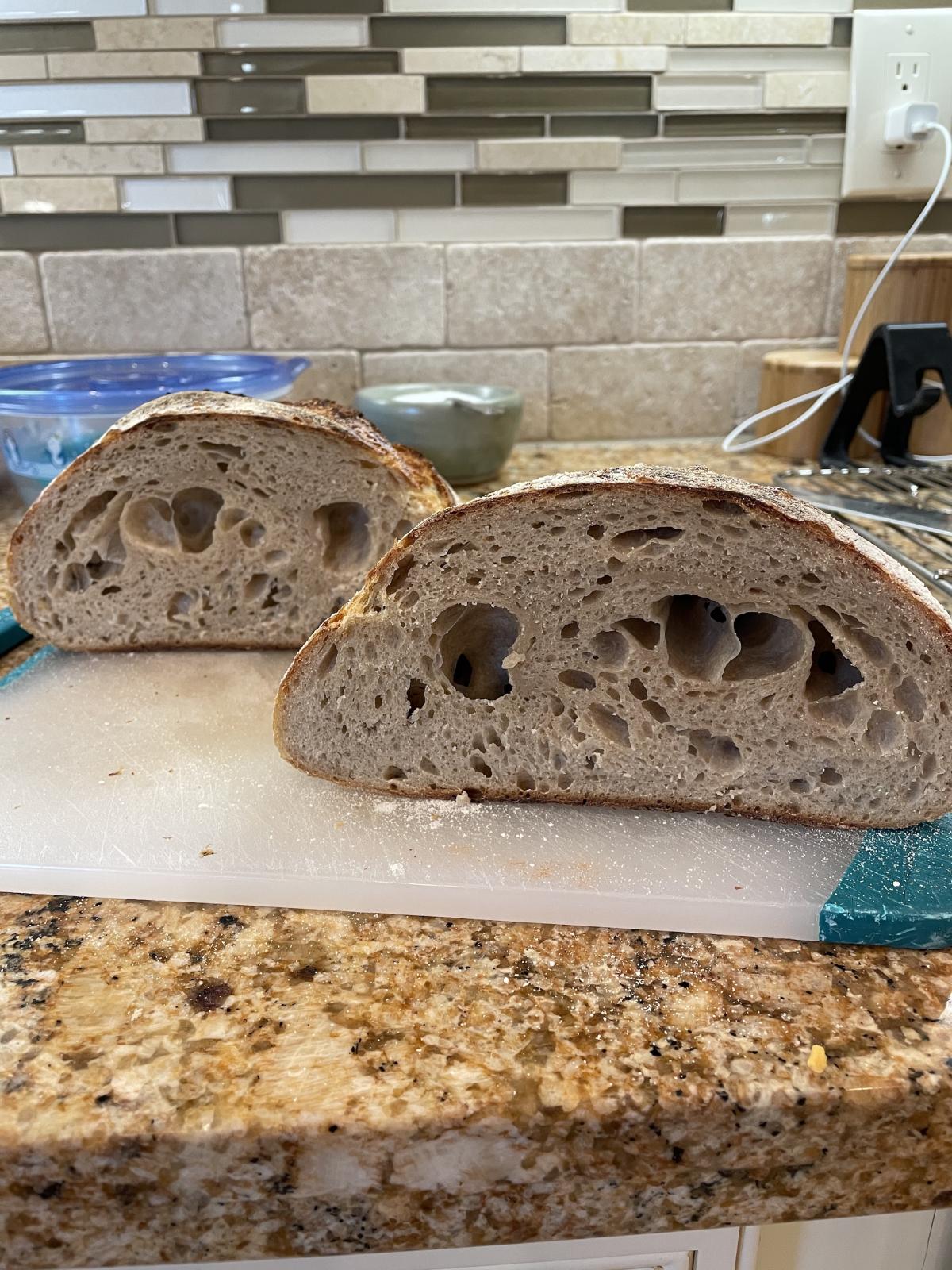 Hi! I'm new to sourdough and have been trying the Tartine Country Bread recipe. I'm hoping I could get advice as to why it is turning out dense and with large holes.
For one loaf I use 450g bread flour, 50g wheat flour, 375g water, 10g salt and 100g starter. I use my 100% hydration starter when it has doubled (about 7 hours), bulk rise for 4.5 hours at 78 degrees and then refrigerate for 14 hours. I do 3 turns thirty minutes apart at the beginning of the bulk rise.
Does this bread look like I haven't developed the gluten enough? Am I perhaps not using my starter at the right time? Any help would be greatly appreciated!