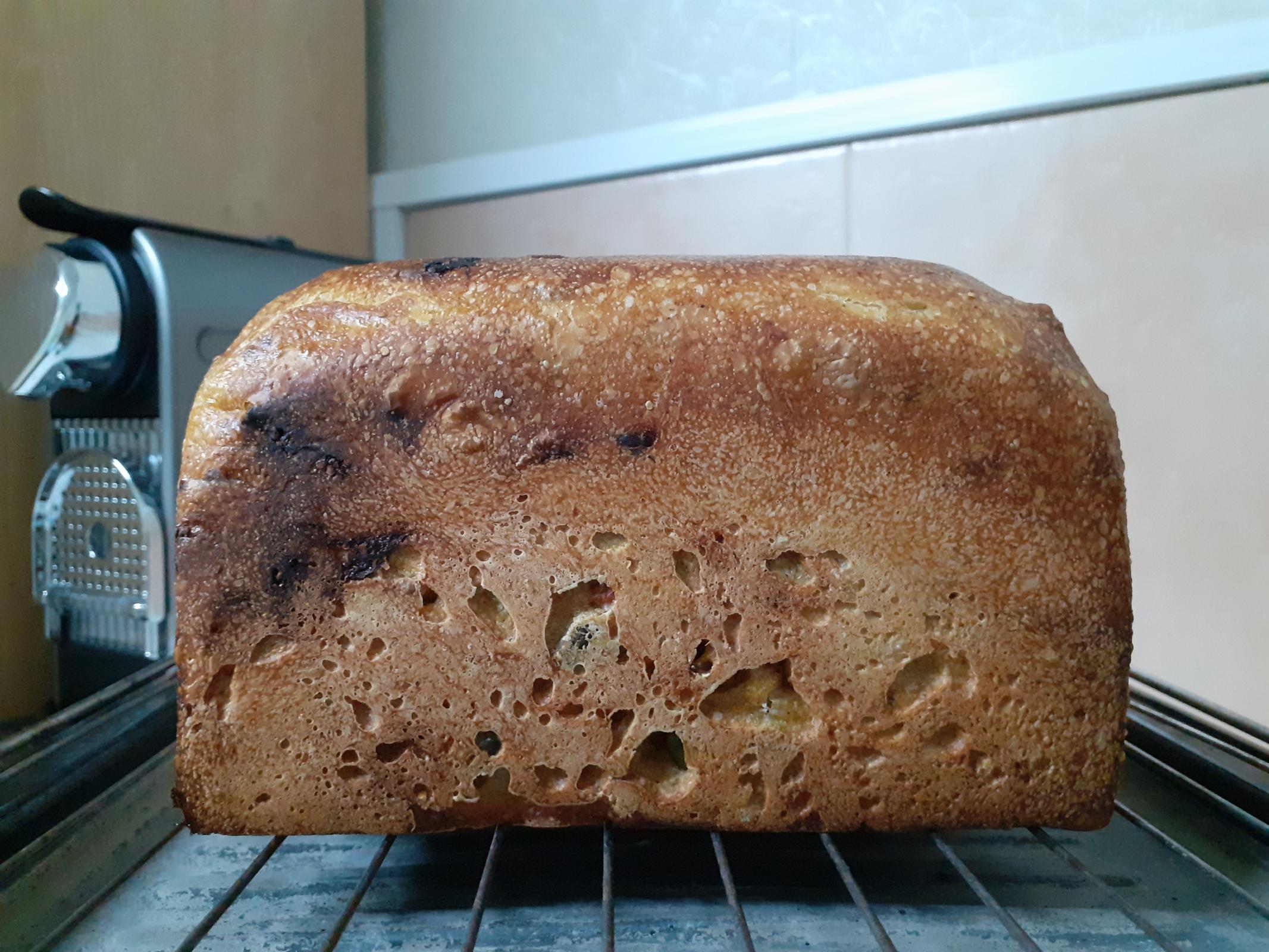 Overall Formula:
Bread Flour 450g (90%)
Pearled Spelt Flour 40g (8%)
Crystal Rye Malt Flour (non diastatic) 10g (2%)
Water 340g (68%)
Olive Oil 10g (2%)
Salt 10g (2%)
Goji Berries 50g (10%) [at a guess as I was eyeballing it]
Pumpkin Seeds (toasted) 50g (10%)
Levain Build: 12 hours
Bread Flour 55g
Water 70g
Liquid Starter 10g
Final Dough:
Bread Flour 390g
Pearled Spelt Flour 40g
Crystal Rye Malt Flour (non diastatic) 10g
Water 265g
Olive Oil 10g
Salt 10g
Goji Berries 50g
Pumpkin Seeds 50g
Levain 135g
Method:
Fermentalyse the flour, berries, seeds and levain for 1 hour.

Sprinkle the salt over the dough and add the olive then combine. Knead till medium gluten formation.

Bulk Ferment till ready, about 4 hours, giving the dough 2-3 sets of stretch and folds.

Shape and final proof till ready, about 1.5 hours.

Bake.
Absolutely delicious! Was an experiment and it worked a treat. Very happy with this bake. A multitude of flavours coming through from the toasted pumpkin seeds, goji berries, crystal rye malt and it's sourdough to-boot. Will be right up there on my baking repertoire. This is gonna toast up well.