First try on a 50 Rye:50 AP sandwich bread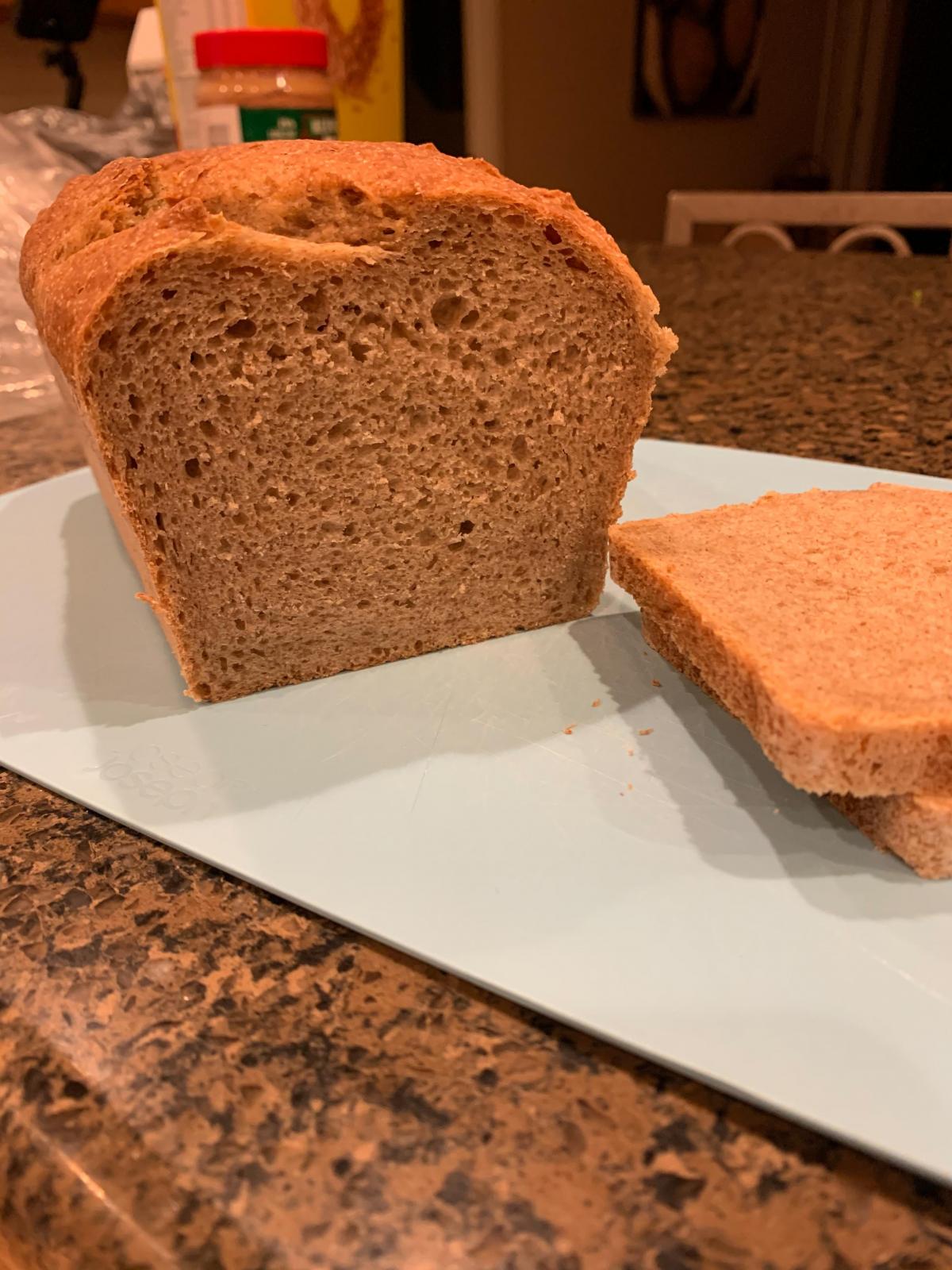 Hoping to get some thoughts from the community on this loaf and what I can do to improve it.  I'm still very early in my sourdough learning curve, and trying to understand what my final product is telling me.  :-)  
I'm creating a 50:50 rye:AP starter and it's just about there.  I refrigerated the discard for the last three feedings and used them in this recipe.  I know not ideal, but hated to see it go to waste.  Recipe as follows:

The starter was 50g of fresh discard that passed the float test (have been building it up and finally got there) and 150g of refrigerated discard brought up to room temperature.  Also added 2g of active dry just to make sure I had enough yeast to get a rise.
30 minute autolyse
~20 minute hand kneading.  Dough was quite sticky at start.  Did dry up some, but never reached a window pane quality.  Kept sticking to the counter top throughout the kneading process.
3 hour bulk fermentation at 74 deg F.  Dough volume doubled.  Did a bowl S&F at 60 and 120 minutes.
One more counter S&F with 10 minute rest prior to final shaping. Dough wasn't sticky at this point and did not stick at all to a lightly floured counter top.
90 minute second rise at 78 deg F.
475 deg F pre-heat dropped oven temp to 375 deg after dough went in the oven.  10 minutes with water pan in the oven and then 30 minutes with it removed.
Overall, happy with the loaf.  Made some good toast with my eggs this morning.  Loaf is a bit "heavy".  
One observation was that the top of the dough was not smooth and uniform after the second rise.  There were a couple spots that had open "holes".  I scored through one section, but you can see a couple spots where the holes were.  Also, this is the first loaf I've made that the loaf split in areas other than where I scored the dough.
Just curious if this has any obvious tell-tale signs of under proofing, over proofing, too high a hydration, not enough kneading, over kneading, the nature of high rye breads (first one I've done this high), etc.
Thanks!