New to sourdough - struggling with crumb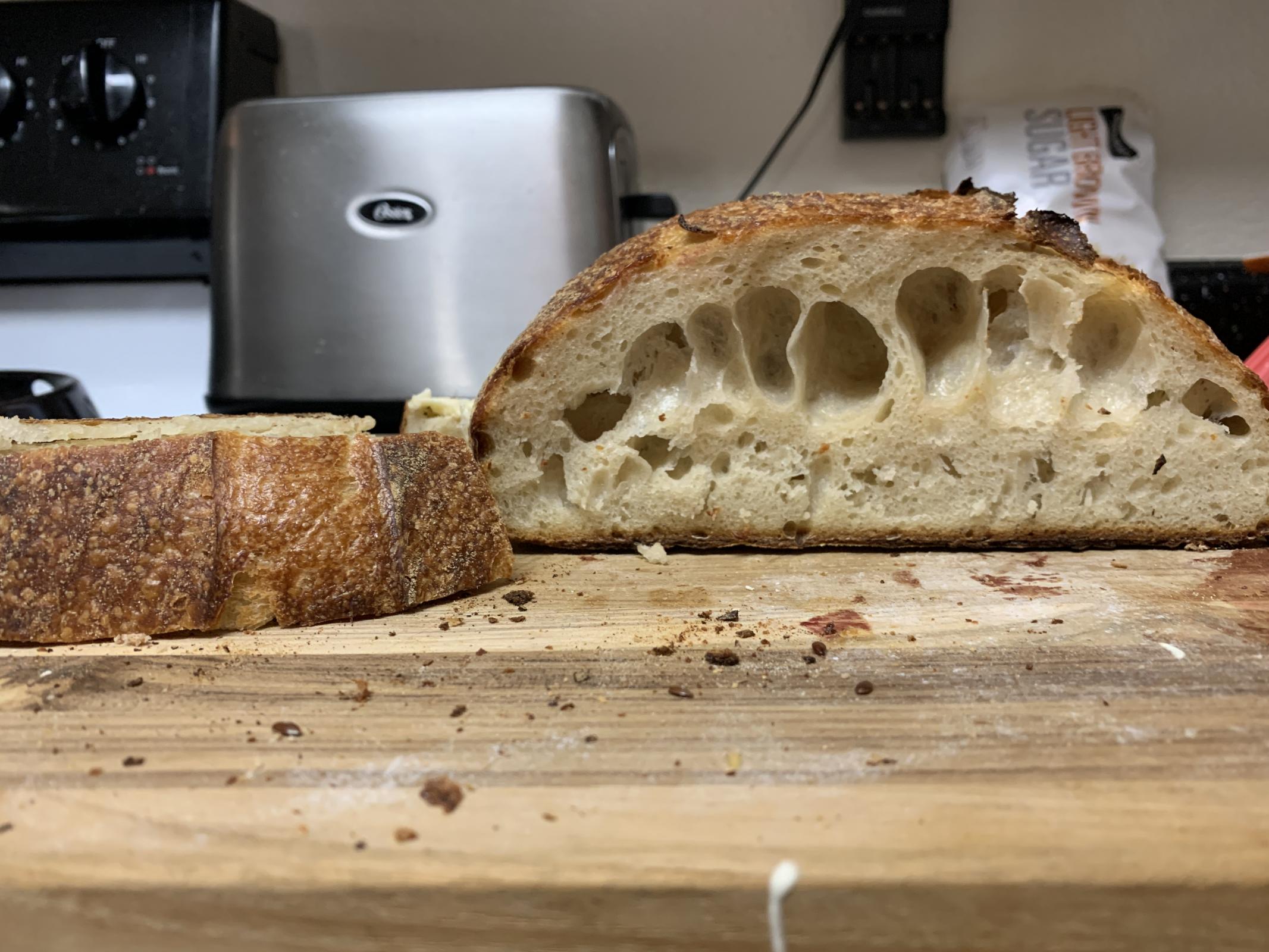 Hi all.  I have read a few posts and here and it seems like I'm having some similar issues with my sourdough.
I have baked 4 loafs and all but 1 has been disappointing.  My recent loaf seemed like it was going to be good, but still not what I'm hoping for.  Dough seems dense with large openings at the top.  My process:
starter is based on AP unbleached flour fed over 6 days to get consistency.  Starter would double in size daily and kept at 78 degrees.  Day before baking starter consisted of 50 grams mature starter, 100 Grams AP, 100 grams water.
then made a levain - 45 grams mature starter, 100 grams AP, 100 grams water.  Kept at 78F for 6 hours.  Large and small bubbles and over 2x in size.  


prepped dough.  948 g flour, 190 g starter, 660 g water.  Mixed this together and kept at 78F for about 3 hours and 3 folds.  


Dough split into 2 loaves folded one last time and sat for 25 mins before shaping.  Shaped and put into baskets.  Proofed in fridge at 40F for 14 hours.  


oven preheated to 500F, loaves taken from fridge and sat for 30mins at room temperature.  Baked covered for 20 mins, baked uncovered for 30 mins.  Cooled for 1.5 hours.
photos attached.