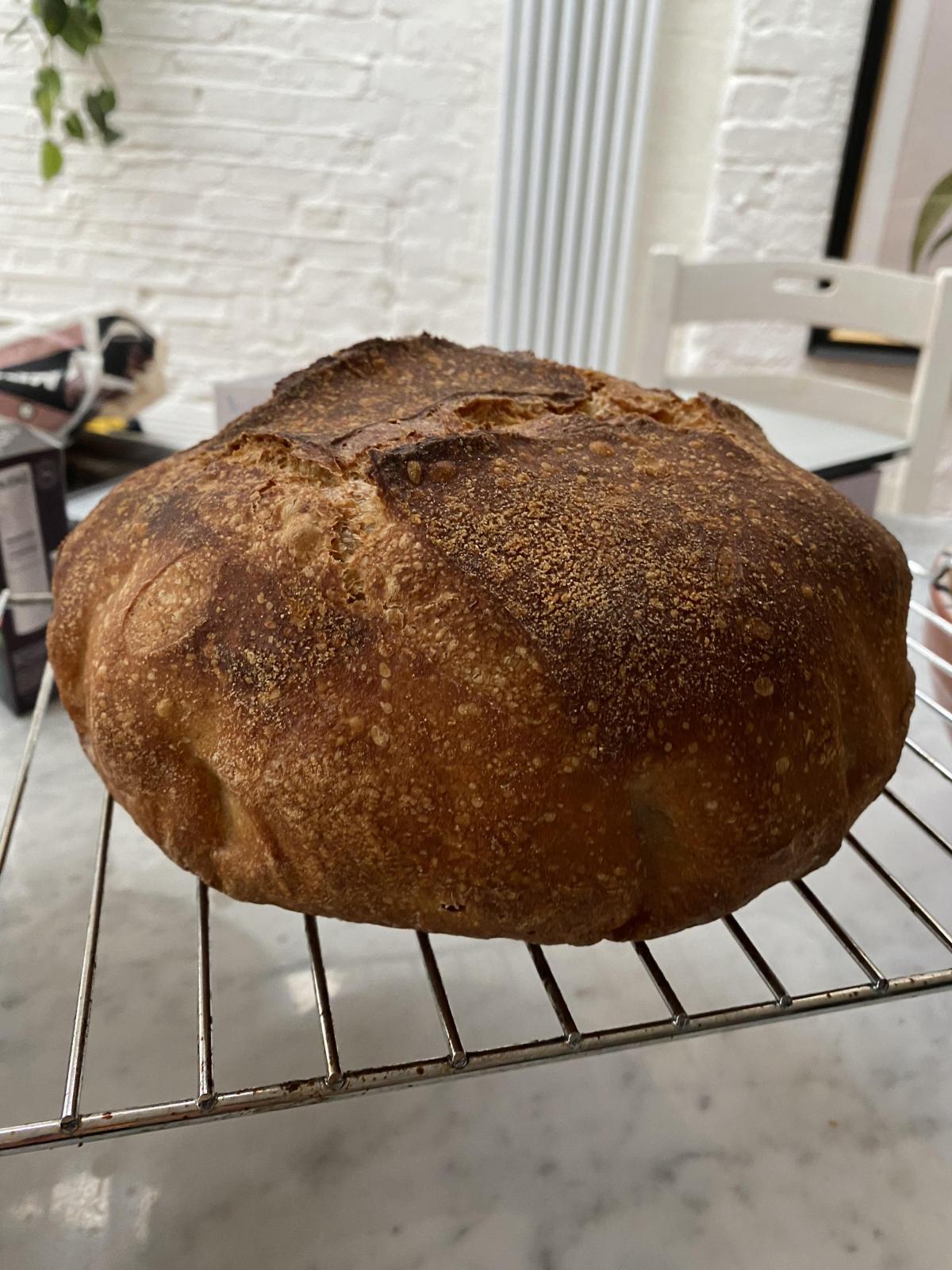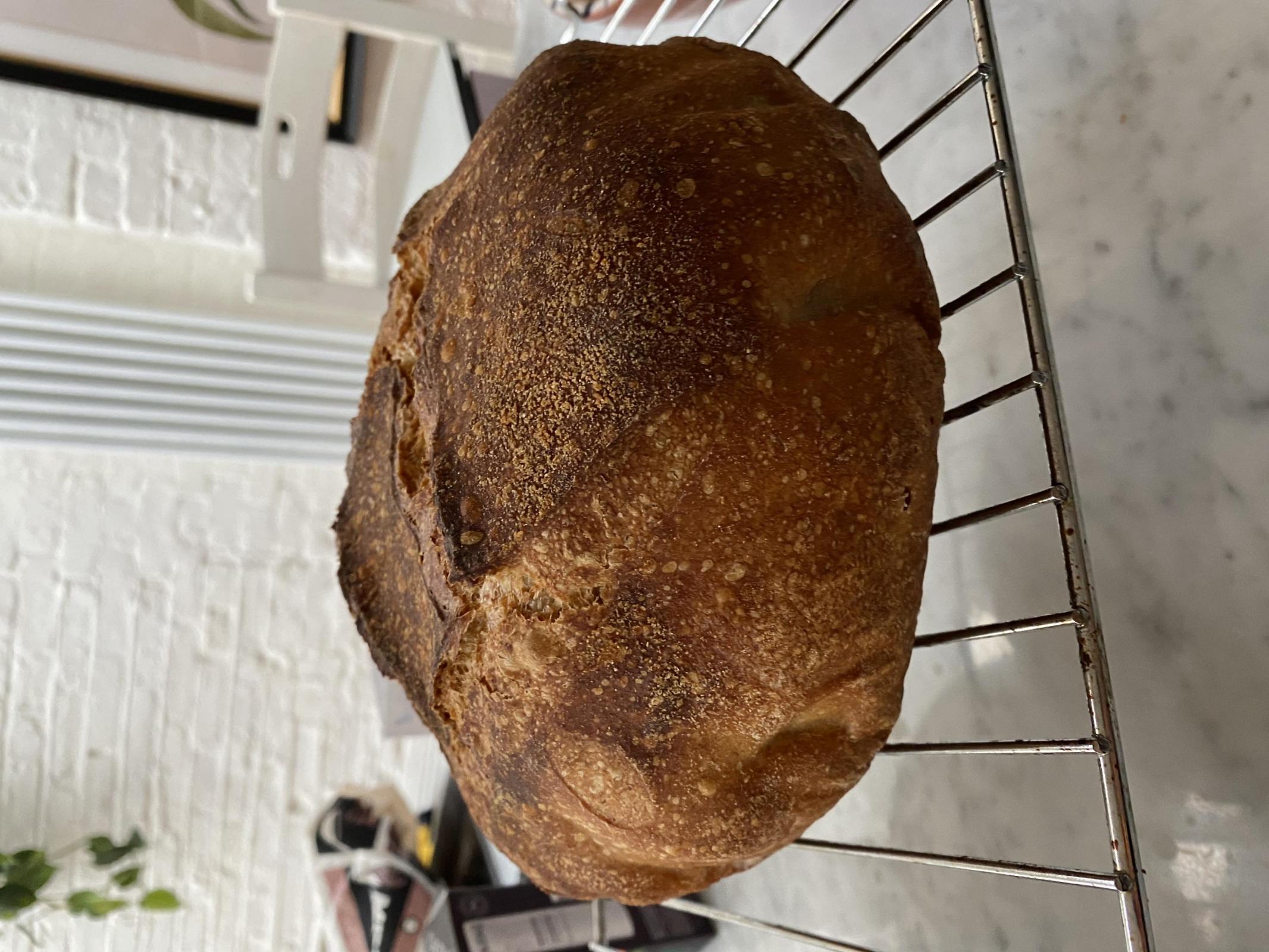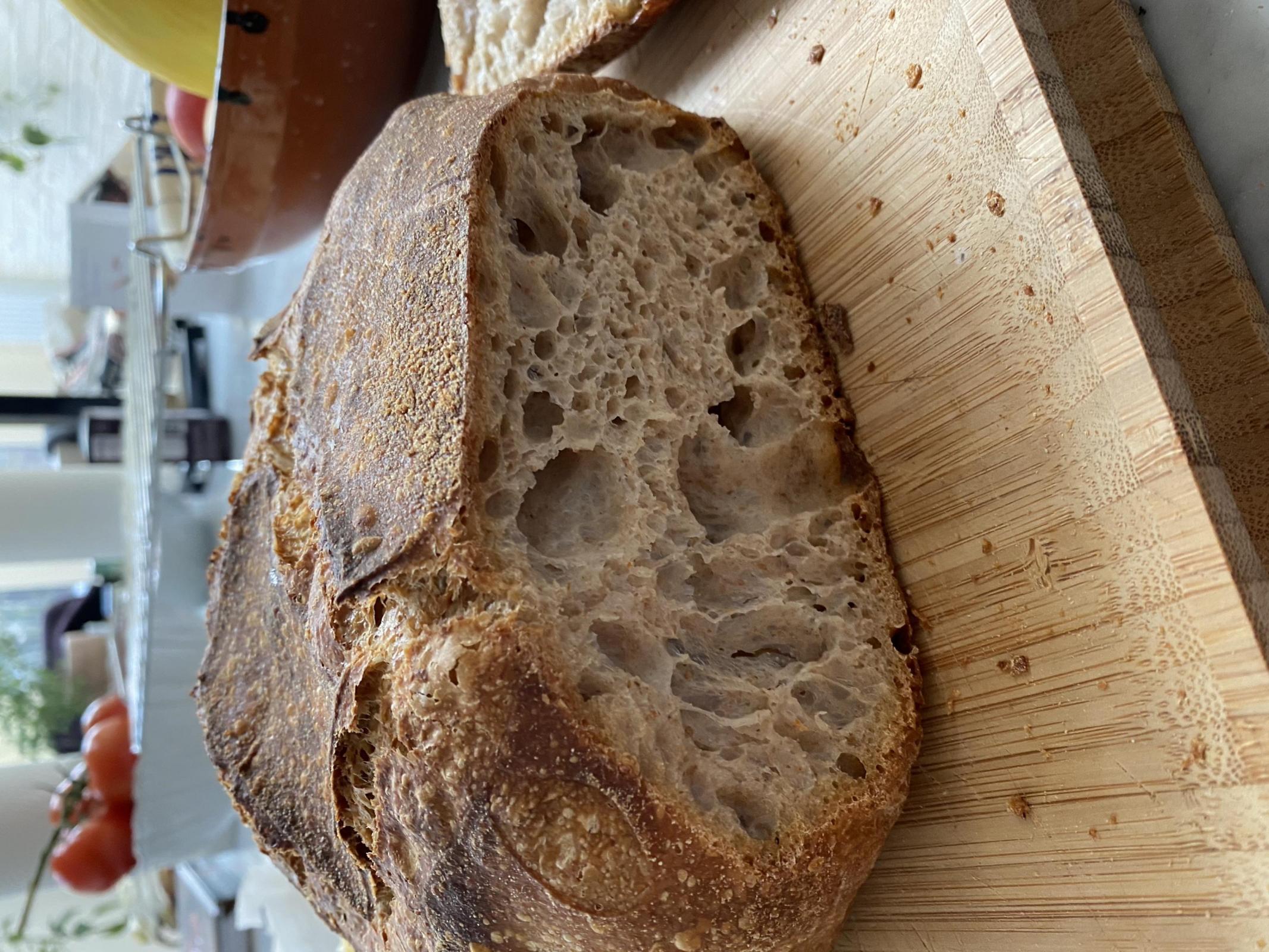 Hi there, I have been baking for the last few months and am trying to hone in on the ideal technique and recipe for bread I like to eat.  I made one this week and last week and although they tasted pretty good (need to work on getting slightly more sour flavour) they didn't really dome up like I thought they would and look a bit squished from the side.
Is it a shaping issue or a scoring issue?  Both?  Or something else going on?  I think I could have scored deeper and more confidently. Relatively confident about the proofing time (although happy to get feedback on the crumb structure if you disagree).
Your help would be really welcome so I can learn and improve next time.
For ref the formula & technique was based on Tartine basic country loaf with a few tweaks:
45% stoneground white bread flour (UK)
45% roller milled very strong flour (Canada)
10% stoneground wholewheat flour (UK)
79% hydration (33C water)
20% levain (overnight, 100% hydration - stoneground wholewheat  flour + rye starter)
2% salt
No slap & fold, just S&Fs in the bowl after salt add-in then 4 sets of S&Fs at 30 mn intervals through bulk.  Total bulk time 3 hr 15 in Brod & Taylor proofer at 25-26degs.  FDT 24 degs (Celsius).
19hrs cold proof in fridge.
Baked in Dutch oven at 250C for 20 mn lid on, then 230C for 10 mn, then 180C with lid off for 25 min.
Note that I have been making sourdough for a few months but always batards which I have now got a good rise on.  I have recently got a boule shaped banneton and I am giving it a try.  Would love to be able to do both!
Thank you all amazing bakers