Babka Needs Work, but taste Great
Sweet Breads are new for me, and I love chocolate. Baked my first Babka and spread Nutella and chopped dark chocolate. The flavor is decadent and super rich. Much of it was given away, calories don't bother the neighbors. The remainder was sliced, frozen, and bagged for future and much anticipated ecstasy!
Now, the bad
Although shaping was not difficult, determining the size of the dough needed to fill the pan was challenging.
Rolling the dough thinner and spreading a lighter layer of spread might make a nicer looking slice.
Went over board with the glaze. As a matter of fact, it isn't really needed. - Live and learn -
Here's the Biggie - the bottom layers of the dough didn't completely bake. I assume because it was at the bottom of the bread pan. How is this fixed?
Maggie Glezer's Babka dough with commercial yeast was used. Even though she didn't mention it (as I recall) Osmotolerant Yeast (SAF Gold) was used. Braiding the intricate looking dough is not difficult, but requires gentle handling.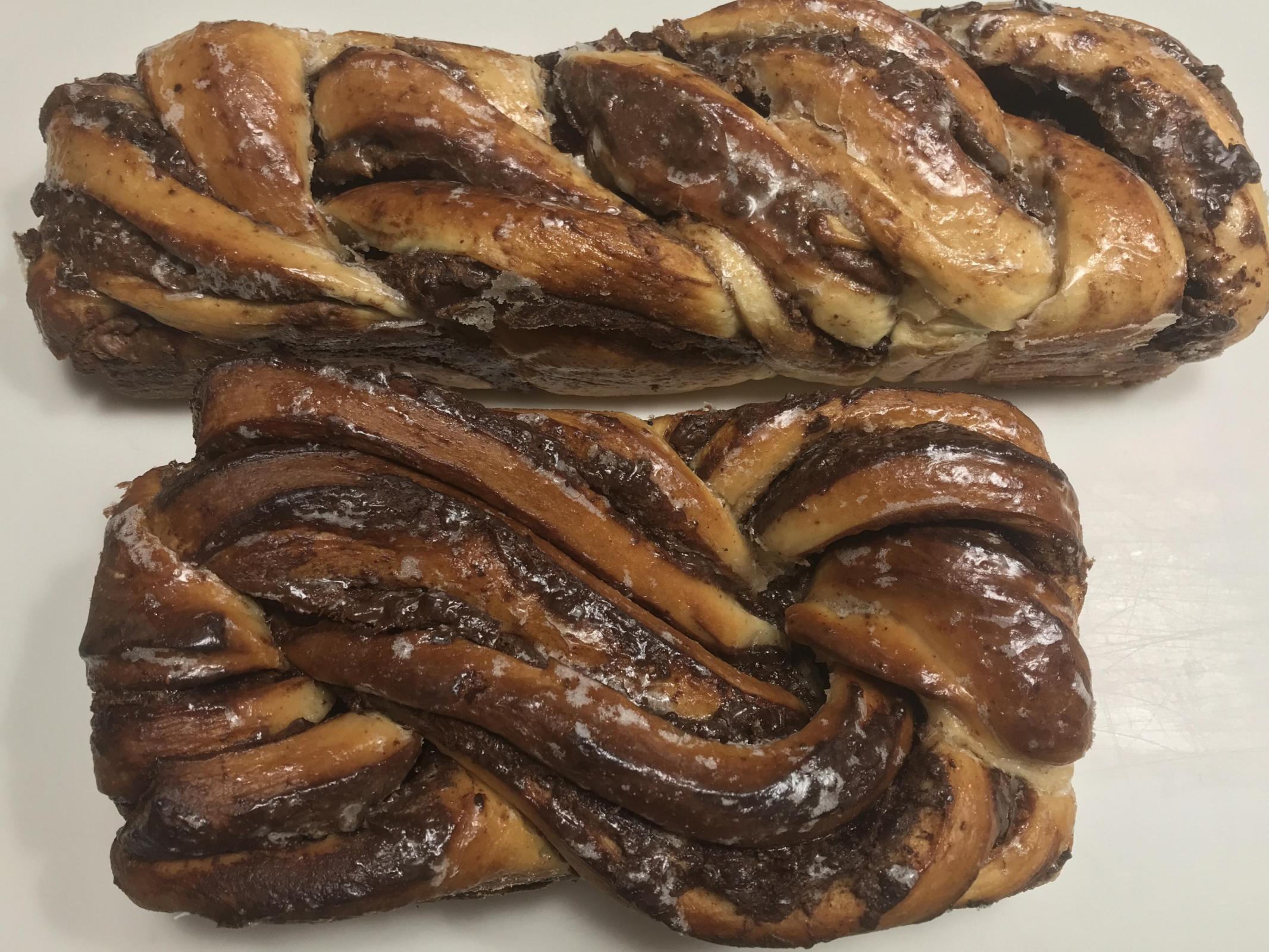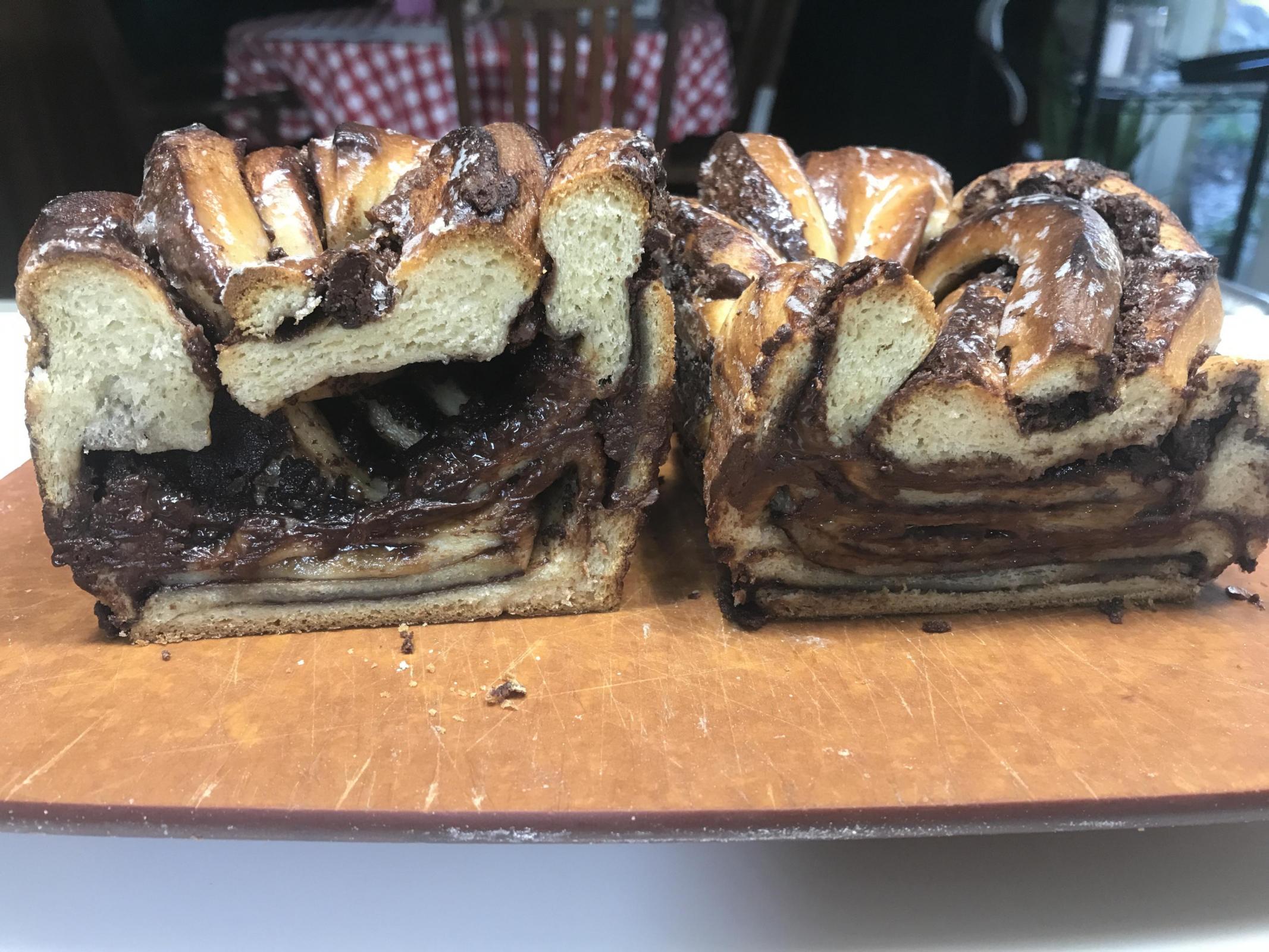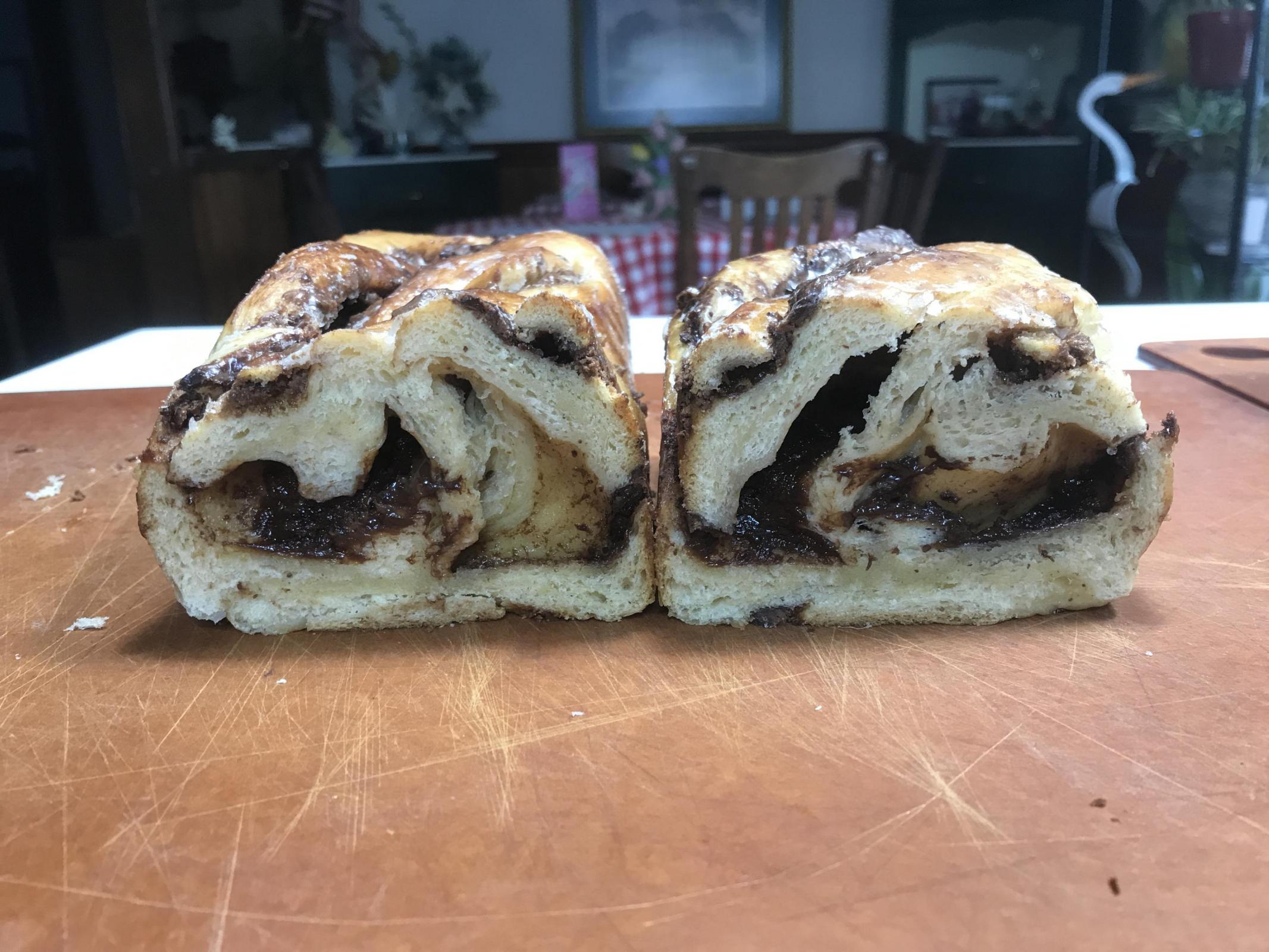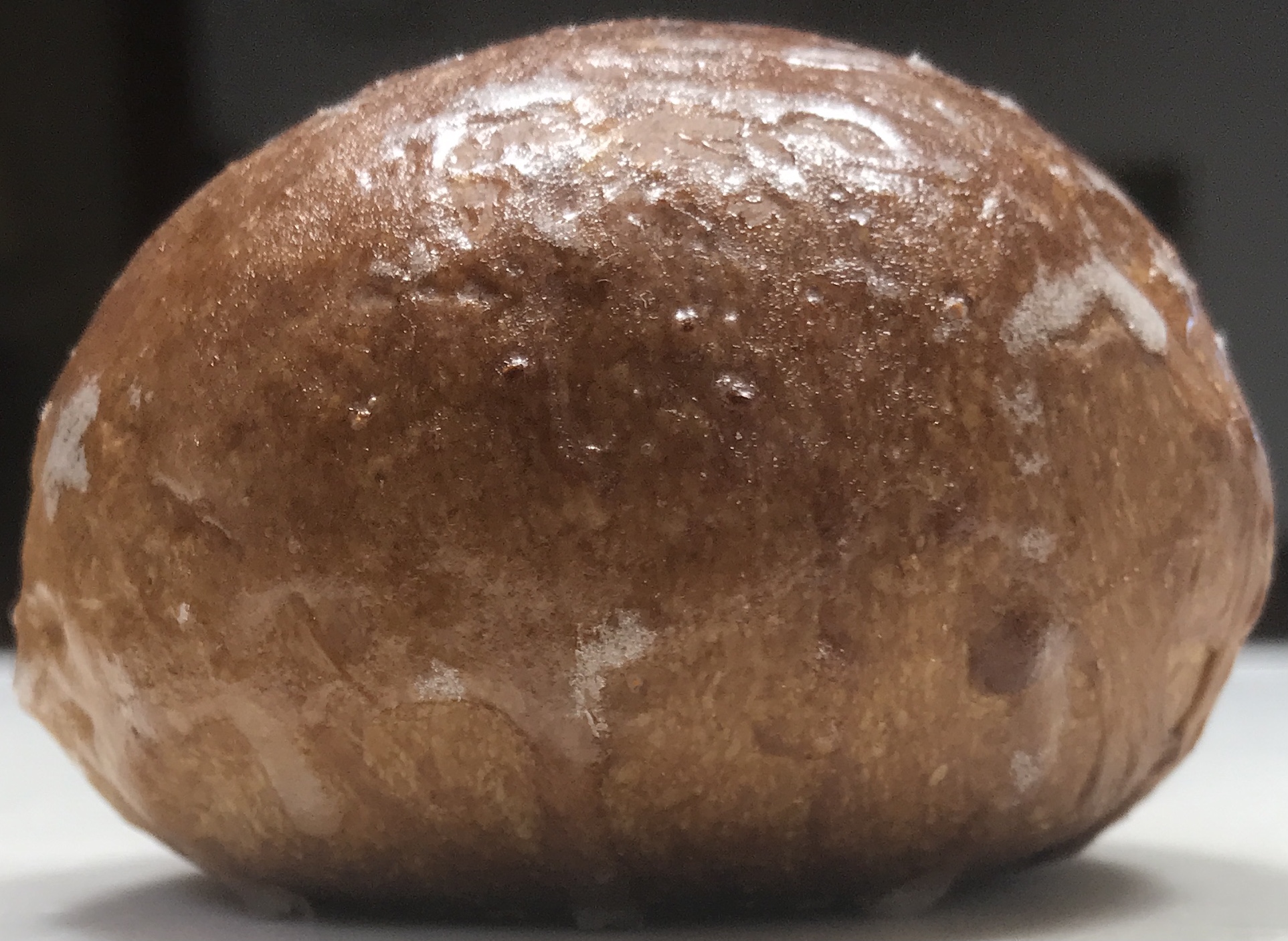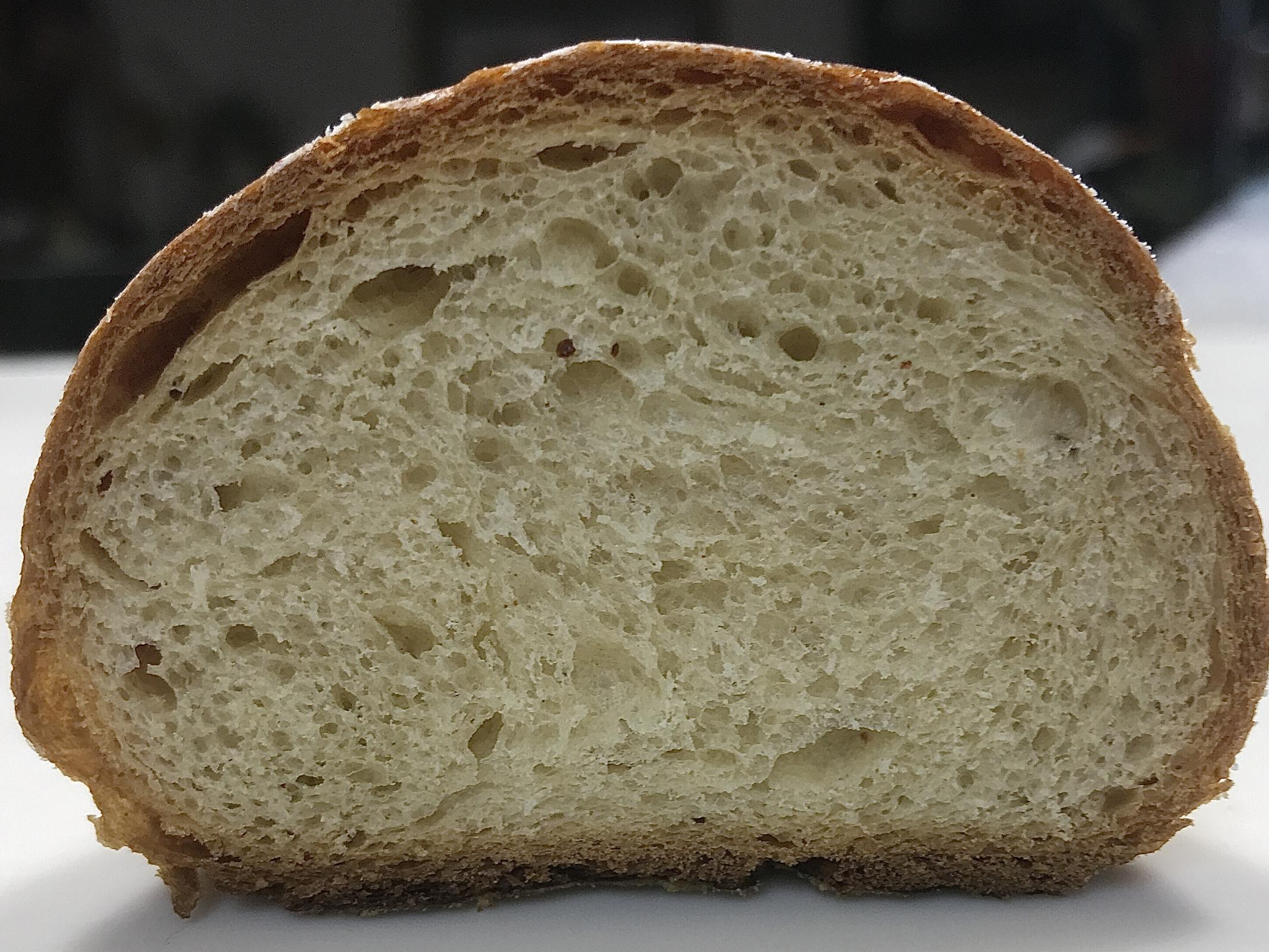 Looks can be deceiving.
Small rolls were made with the squared off trimmings.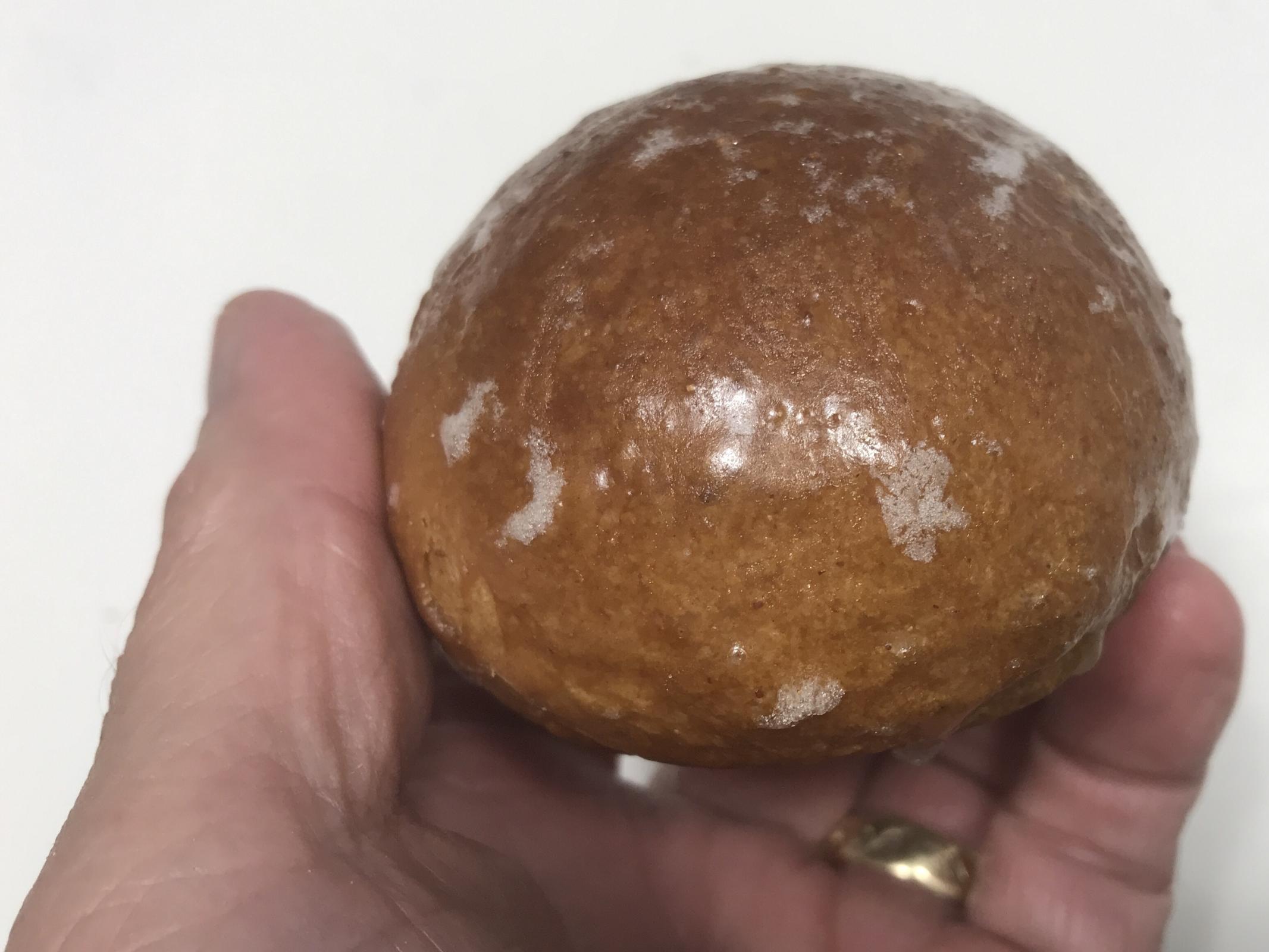 Update -
The efforts paid off, the Babka is dialed in. See THIS LINK.