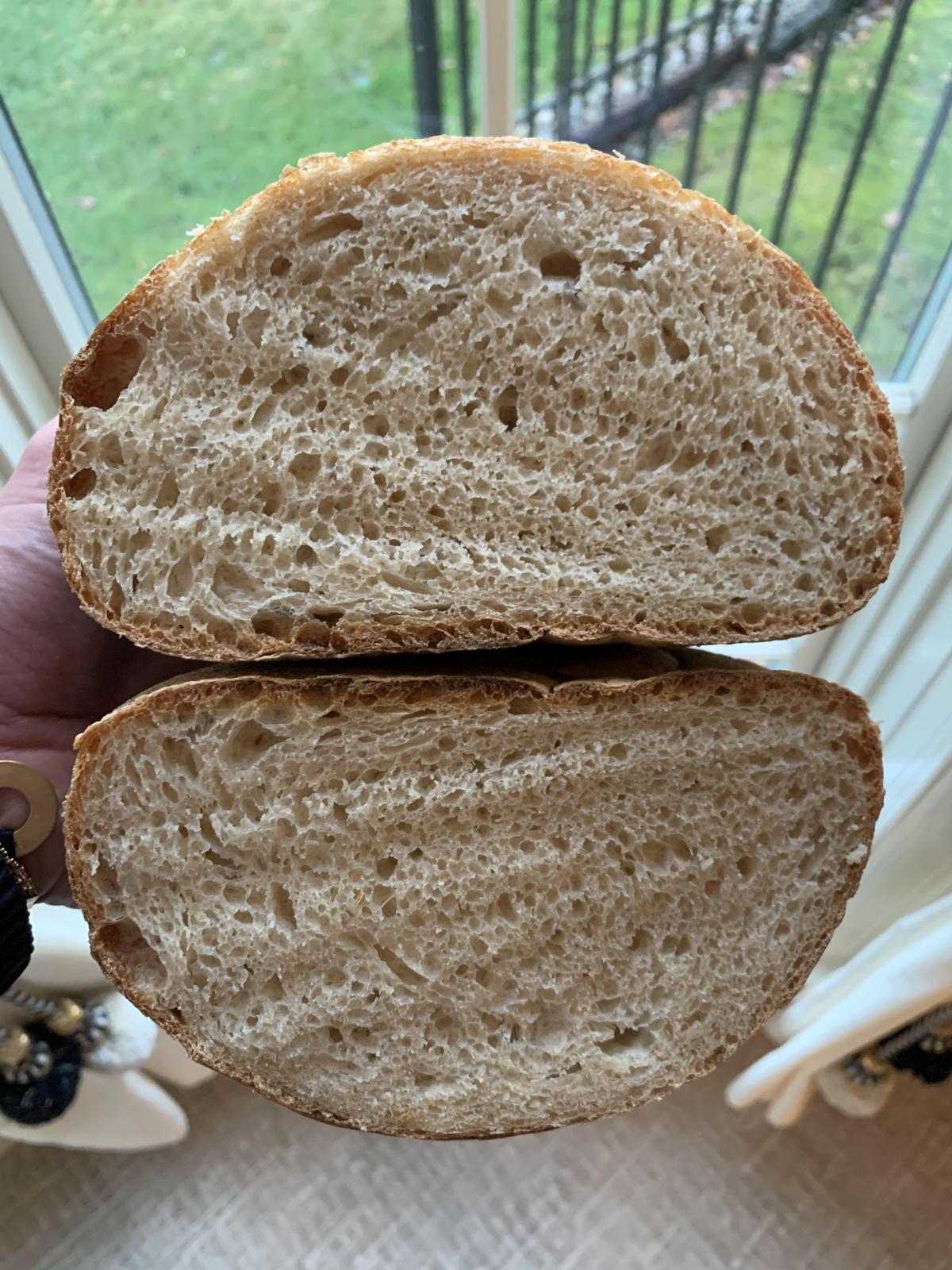 Hello!
trying to become as efficient as I can with my Dutch oven - tried cold proofing a loaf in the banneton and threw in the next morning
specs:
50% Central Milling ABC+, 50% Mulino Marino Pandisempre 
72% hydration level dough , 50% prefermented flour (Biga) ,  0.2% total dry yeast 
made enough for two loaves -
first loaf was my usual , 3 hr bulk at 70F with 2 stretch and folds , 2 hr final proof - into a 500F oven (in my challenger Pan) , turning down to 460 when going in oven, 20 min top on pan, then 10 min off 
second loaf - 3 hr bulk at 70F with 2 stretch and folds , 15 min final proof then into fridge for 14 hours , pulled out of fridge the next morning , let sit for about 45 min as the oven was preheating - then same oven process as my first one 
my cold proofed loaf didn't have as much spring as the first and the crumb was a little tighter, although it was still a good loaf 
Any thoughts on my process? My cold proofed loaf was a little hard on top when I pulled out of fridge, only covered with towel which probably wasn't enough , this could have attributed to poor spring.
Also, does anyone have any tips for maximizing the number of loaves you can make in a home oven? 
I apologize for any misspellings or lack of punctuation, currently typing this with my 6 month old on my arm - here's to a happy and healthy new year for everyone!