January 2, 2021 - 11:24am
SD bread translucent and too chewy?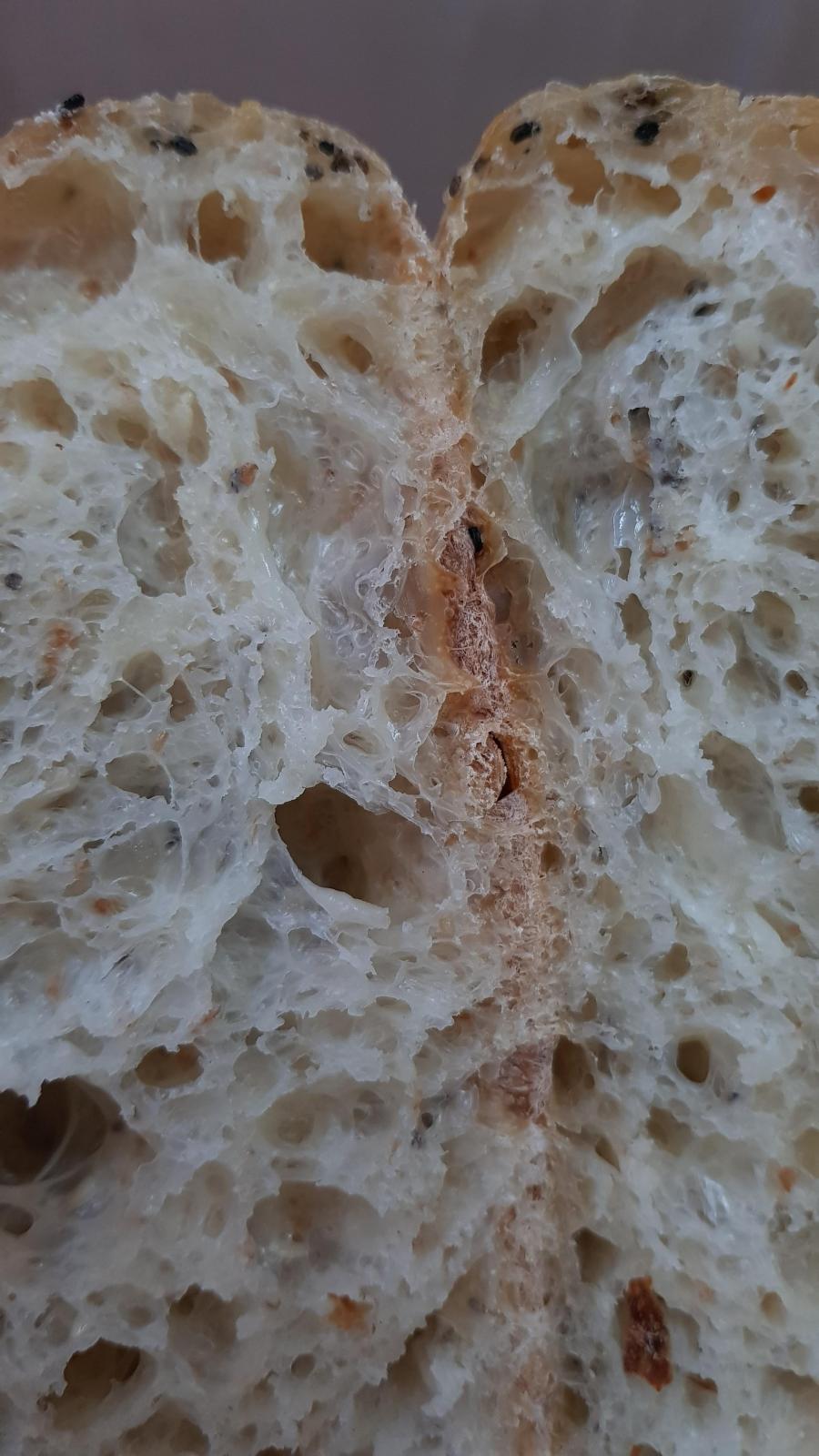 Hi, I am new to baking sourdough bread. I have made few loaves, trying to make it more fluffy as seen on instagram posts of others instead of chewy and translucent crumb like what I am having so far.
The recipe I am following is as below:
75% bread flour
5% whole-wheat
20% all purpose
72% water
20% starter
2% salt
5% seeds
Perhaps i should increase percentage of AP flour?Or maybe my dough is underproof? Please do enlighten me. Your kind help is very much appreciated.