1st 2021 bake Hamelman's 5 grain levain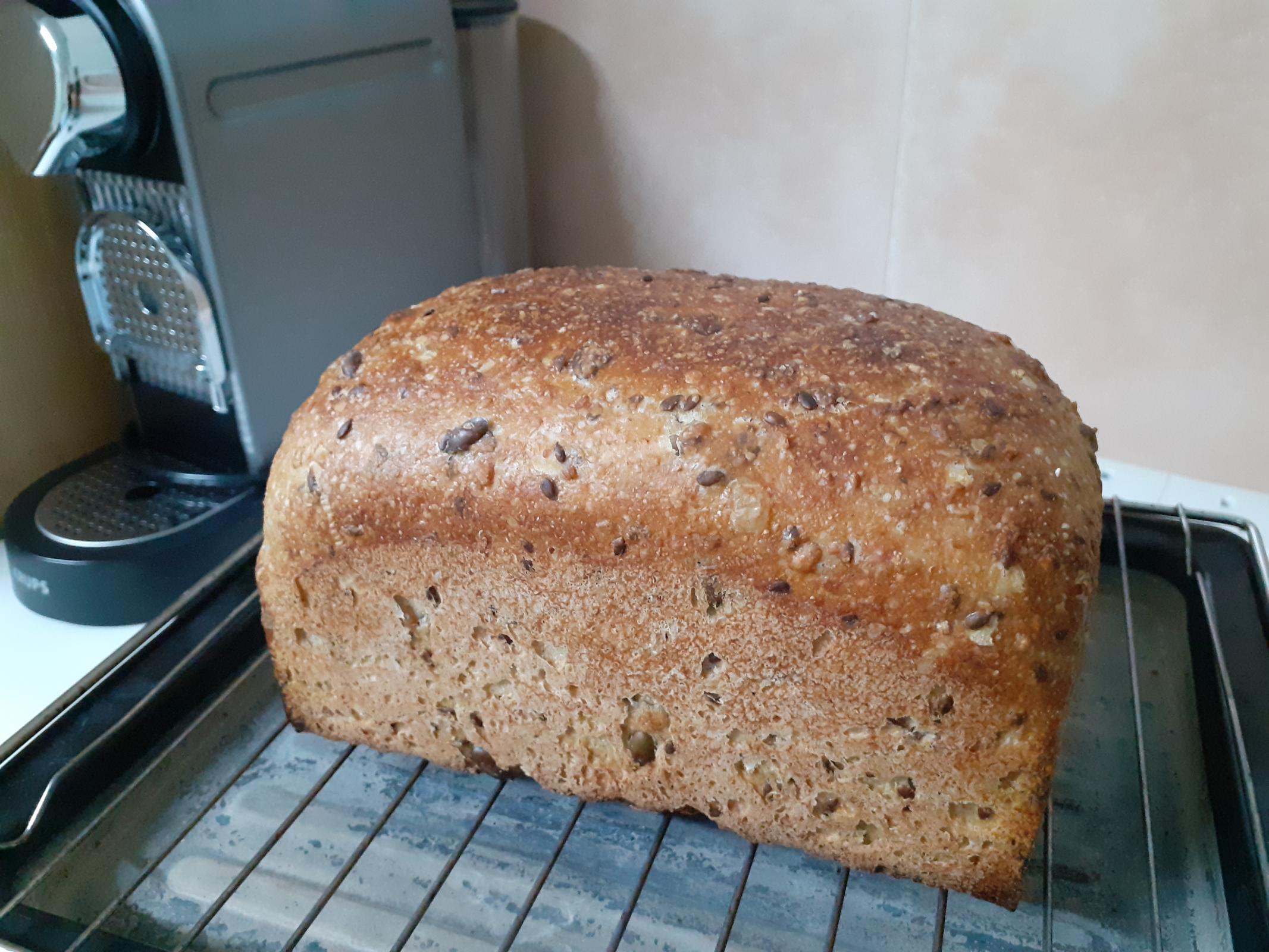 Hamelman's Five-Grain Levain is always a winner in my book. A perfect recipe to get 2021 off to a good [baking] start. A few tweaks to make do with ingredients I had in stock. Substituted the whole-wheat for wholegrain kamut. Instead of cracked rye I used pearled spelt cracked in my coffee grinder. And finally pumpkin seeds replaced the sunflower seeds.
FIVE-GRAIN LEVAIN
Liquid Levain : 12-16 hours
Soaker : 12-16 hours
Mix all the ingredients together and knead till medium gluten formation.
Bulk Ferment for 2 hours giving the dough one set of stretch and folds after 1 hour. 
Shape into a Pullman loaf pan and refrigerate for several hours. 
Bake.
Crumb typical of a sandwich pullman loaf, has wonderful flavour and the seeds shine through especially the pumpkin seeds. Very happy with this bake.