December 30, 2020 - 8:39am
GingerBREAD, Hey it is my blog, I can post what I want
We made gingerbread from scratch. Cutting the design by hand for 9 people was a PAIN IN THE BUTT! I cut two fancy Church style houses and it took forever, so I decided for the other 7 houses I would simplify things, but it still took forever.
Unfortunately, everyone had so much fun making the houses, I am sure we will be doing the same thing next year, so I want to take some notes to hopefully make the process less painful next year. My wife says I will forget how much work it was a year from now, she is right.
Ok, first, I need to give credit to the source of my recipe, I pretty much did exactly what they recommended. Main difference in the recipe, I used butter instead of lard:
https://www.youtube.com/watch?v=t5REhShQVt0
The gingerbread that was cooked properly (which was difficult for me), tasted better than any gingerbread I have ever had before, soft and chewy, but still plenty strong enough to build a house with. Really really good. The only problem was that I had difficult rolling the dough out to a consistent thickness, and as the dough was baked, the thinner dough was cooked too much.
Gingerbread Recipe:

5 cups AP flour
1 tsp baking soda
3 tsp ground ginger
1 tsp freshly grated nutmeg
1 tsp cinnamon
1 tsp coarse salt
1 cup butter
1 cup sugar
1 cup molasses
Royal Icing:
4 large egg whites
1 tsp cream of tartar
6 cups powdered sugar
water as needed
Process:
A couple days before baking, I googled "gingerbread house templates" for inspiration, then I painstakingly used GIMP (which I am not skilled with) to create a custom gingerbread house design that fit onto a 8.5"x11" paper. The idea being that I could roll the dough out to an 8.5"x11" square and transfer the design from paper to dough using toothpick pricks and a knife. The idea worked fine, but was tiresome and boring, especially after doing it 6 times.
Bake Day
Sift together flour, baking soda, ginger, nutmeg, cinnamon, and salt and set aside.
Melt butter in dutch oven and smear butter on sides of dutch oven to promote non-stickyness for later.
Add sugar and molasses and stir.
Bring to a boil then turn off burner but keep on heat and stir, let the sugar completely dissolve and get really bubbly.
1 cup at a time, incorporate flour into hot mixture, reserving 1 cup of flour mixture for later.
Dust counter with some of the remaining cup of flour mixture, dump dough onto counter.
Knead in the rest of the flour mixture. If you cooked the butter mixture enough, you should end up with a very easy to work with dough, it won't be oily. If you didn't cook it enough, it will be an oily hot mess (I know because one of our batches was an oily hot mess).
As the dough cools, it becomes harder and harder to work with. If it gets too hard to work with, stick it in the microwave for 15 seconds.
Roll dough into 8.5"x11" square that is 1/4" to 1/2" thick. Try to be consistent.
Transfer to a parchment lined cookie sheet.
Cut shapes.
I tried removing the shapes and baking them separated and baking them together... baking them together gave the best results (cleanest lines) but was too tedious and some of the shapes broke while trying to separate them after the bake. Next year, I am going to bake the shapes separately, except for the doors and windows where the clean lines are important.
Bake at 350dF for 12 to 15 minutes
Set on racks to cool, except for walls with windows, put them back on baking sheet and put jolly ranchers in the windows and stick back in oven to create stain glass windows.
Let everything cool.
Royal Icing
Whisk egg whites and cream of tartar until they are frothy, DO NOT keep going to stiff peaks. Then add in powdered sugar one cup at a time. Icing will be thick, you want thick for structural integrity.
Make sure it is thick.
Store in plastic bags, cut the corner off of the bag so each person can have their own inexpensive pipette bag. 
Make a separate batch of royal icing for decorating that is the same recipe but slightly thinner (using water to thin)
Notes:
Make sure you boil the sugar, butter, molasses mixture long enough to get to that candy like boil, not a simple simmer. Failure to do so will result into oily dough mixture. The oily dough mixture still produced OK gingerbread cookies, they just weren't as fun to roll out and didn't taste as good or have the right texture.
Make sure the royal icing is thick enough for building the structures, we made 4 batches and 1 of them wasn't thick enough. My daughter mixed up that batch and I am not sure what was different.
If possible, assemble the structures day before. That way, you can make sure everyone uses thick icing for assembly and thin icing for decorating AND it gives the structures time too solidify before piling on all of the decorations. Also, splitting up the house making into two days makes the whole process more enjoyable, because things get less tedious.
The only way I can see to make the dough cutting enjoyable, it to make custom cutouts. A 3D printer would be perfect for this, or maybe there is an easy way to do it with metal.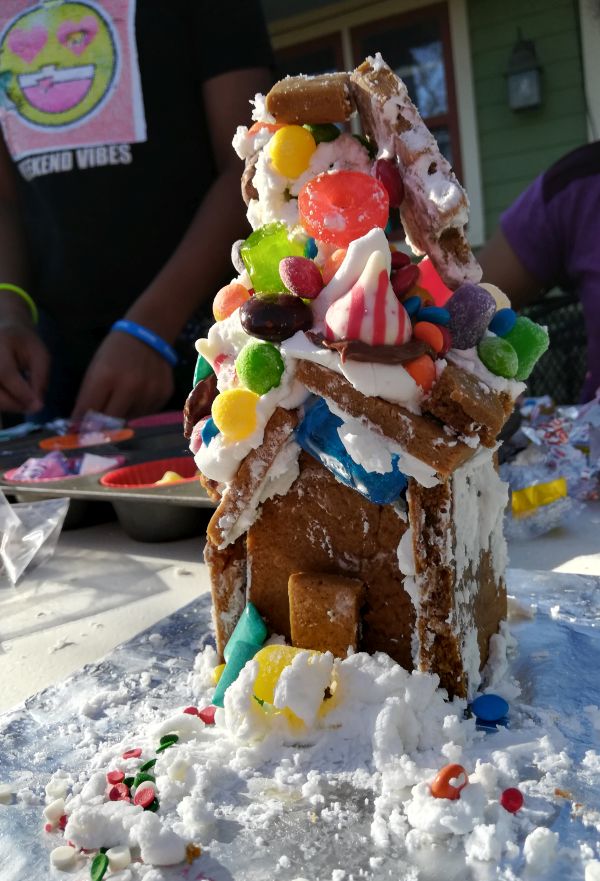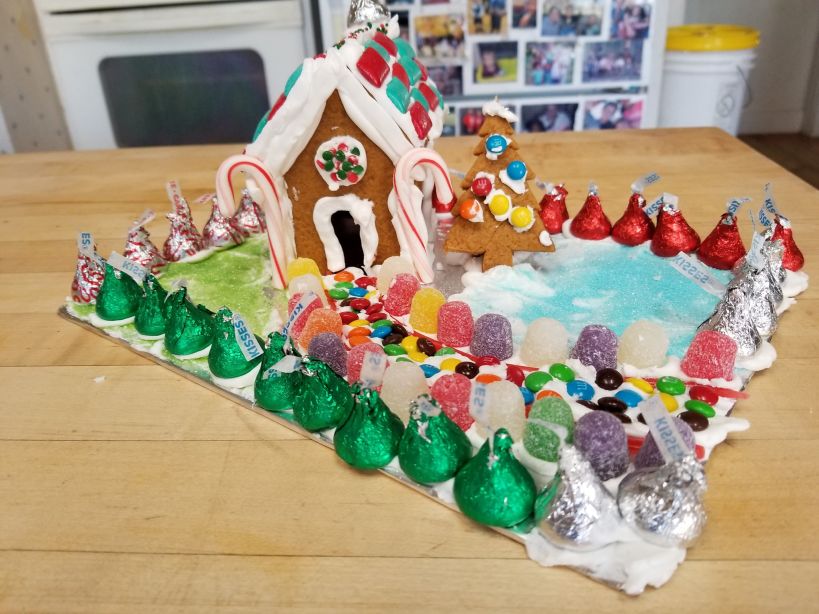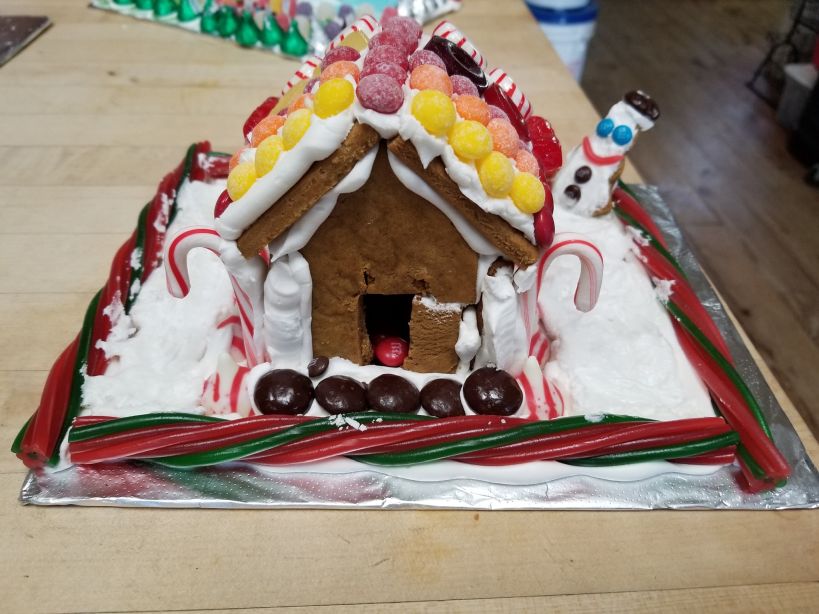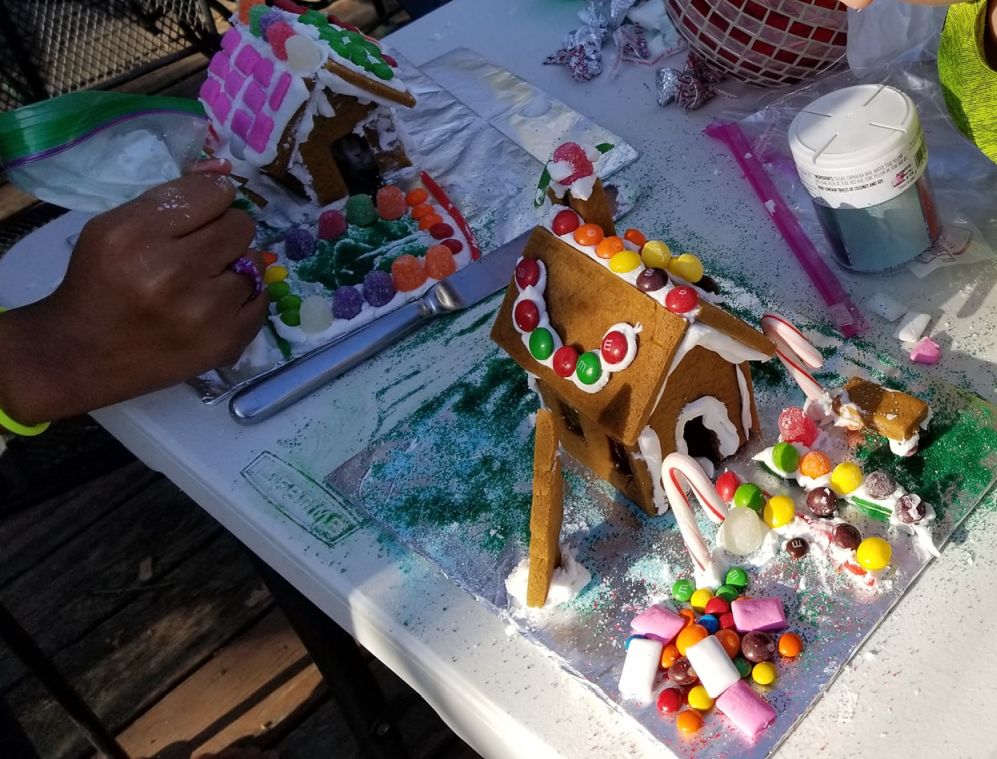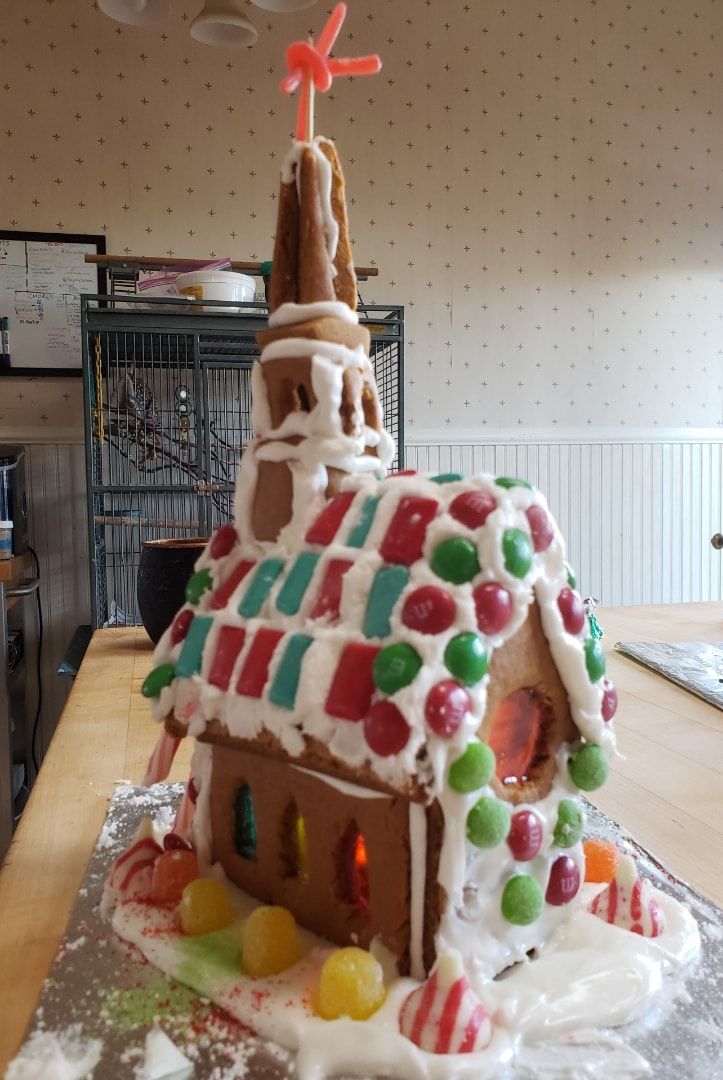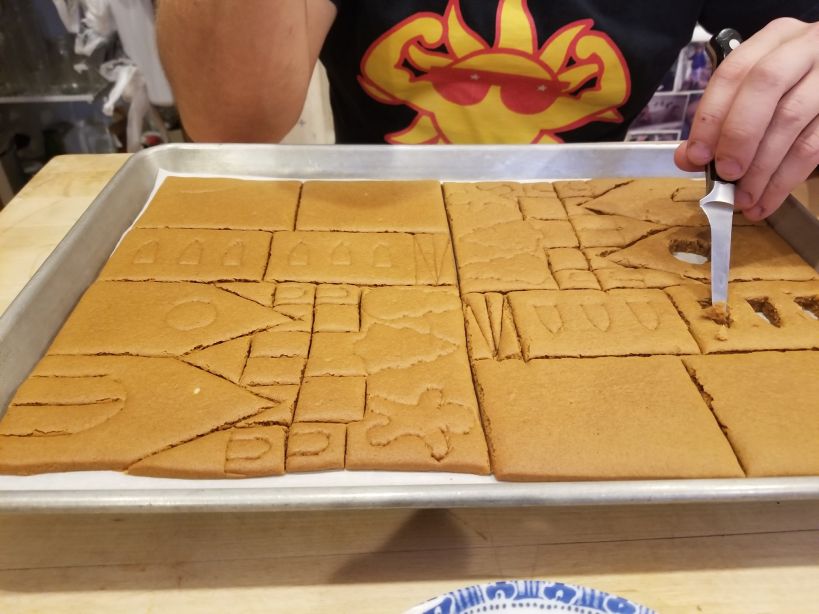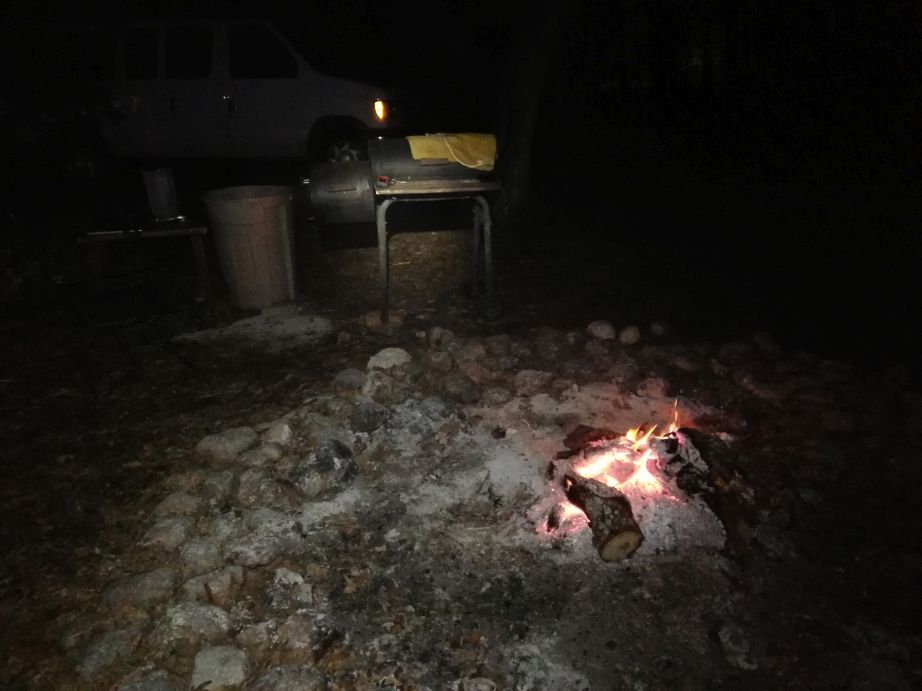 Santa up at 2am starting the brisket for Christmas Day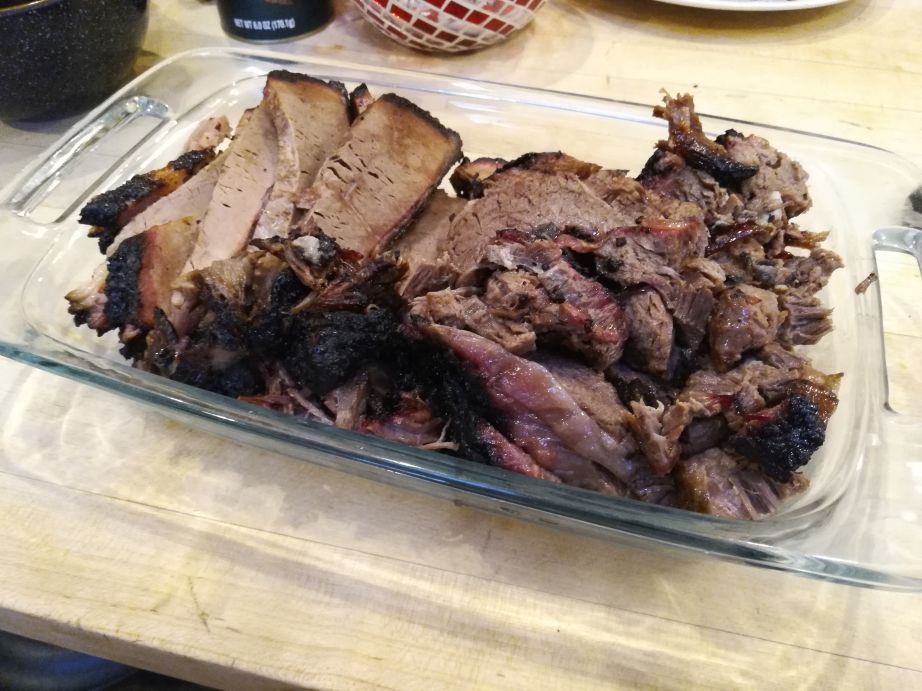 My second time to smoke a brisket. All of it tasted great, some of it could have used a little more time on the smoker... smoking on my tiny offset smoker is hard, very uneven temperatures makes it hard to evenly cook the brisket.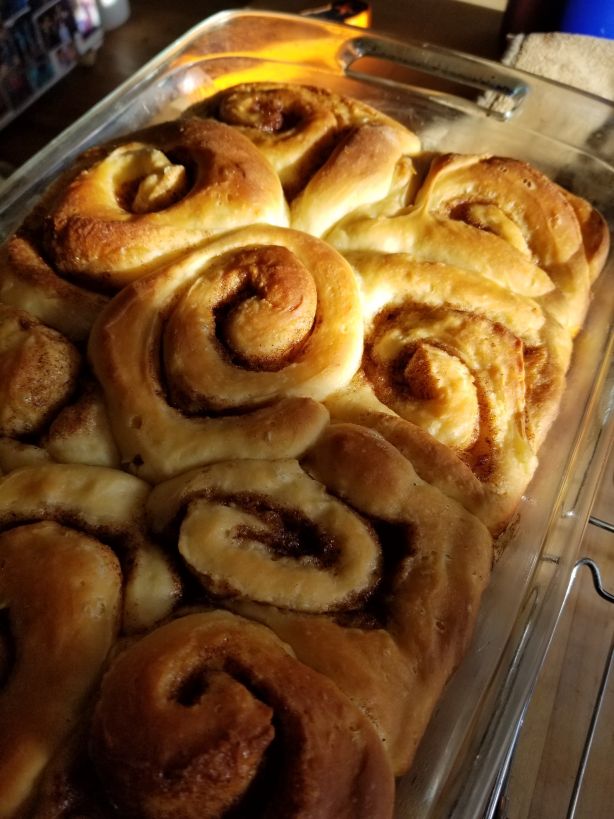 Cinnamon rolls, I think we made something everyday for 7 days straight, I was exhausted... I didn't take any photos of the sourdough bagels.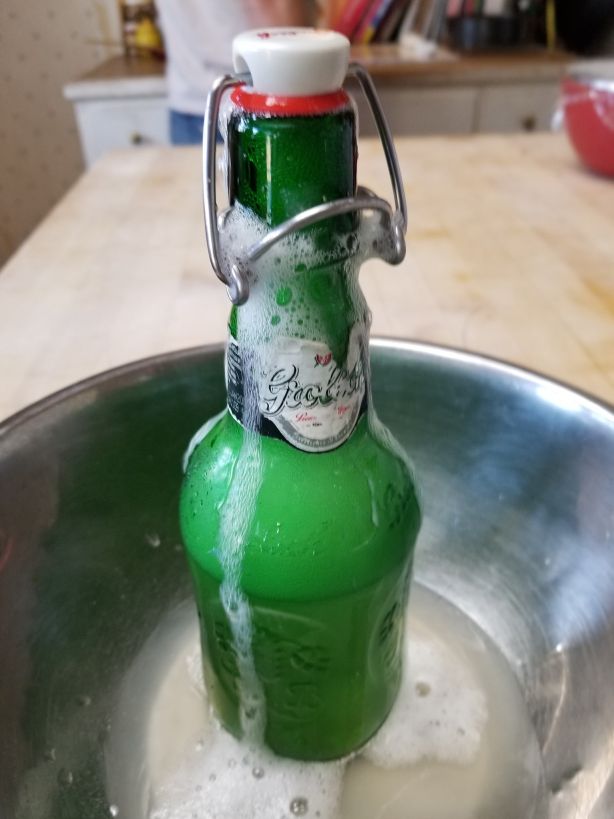 Gingerbeer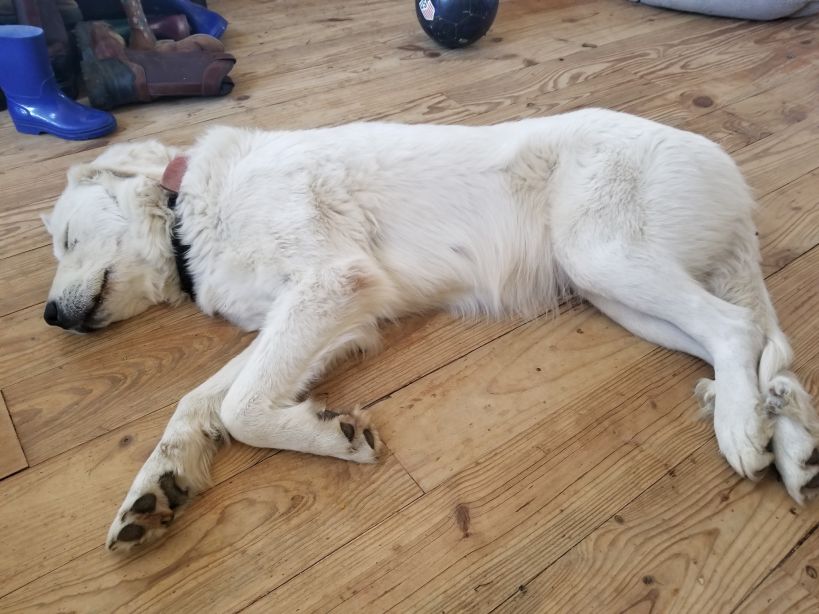 Our livestock guardian slacking on the job.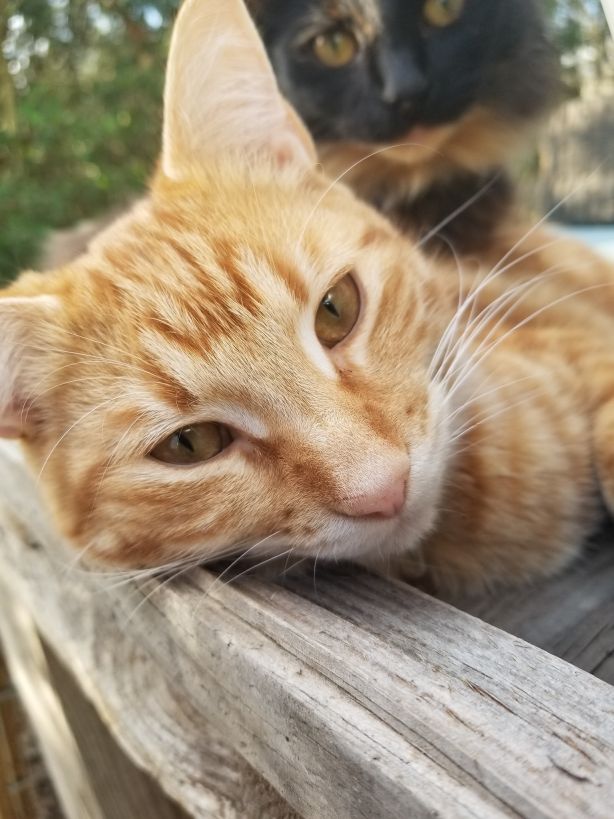 the barn cats.