December 29, 2020 - 7:05am
Starter suddenly not rising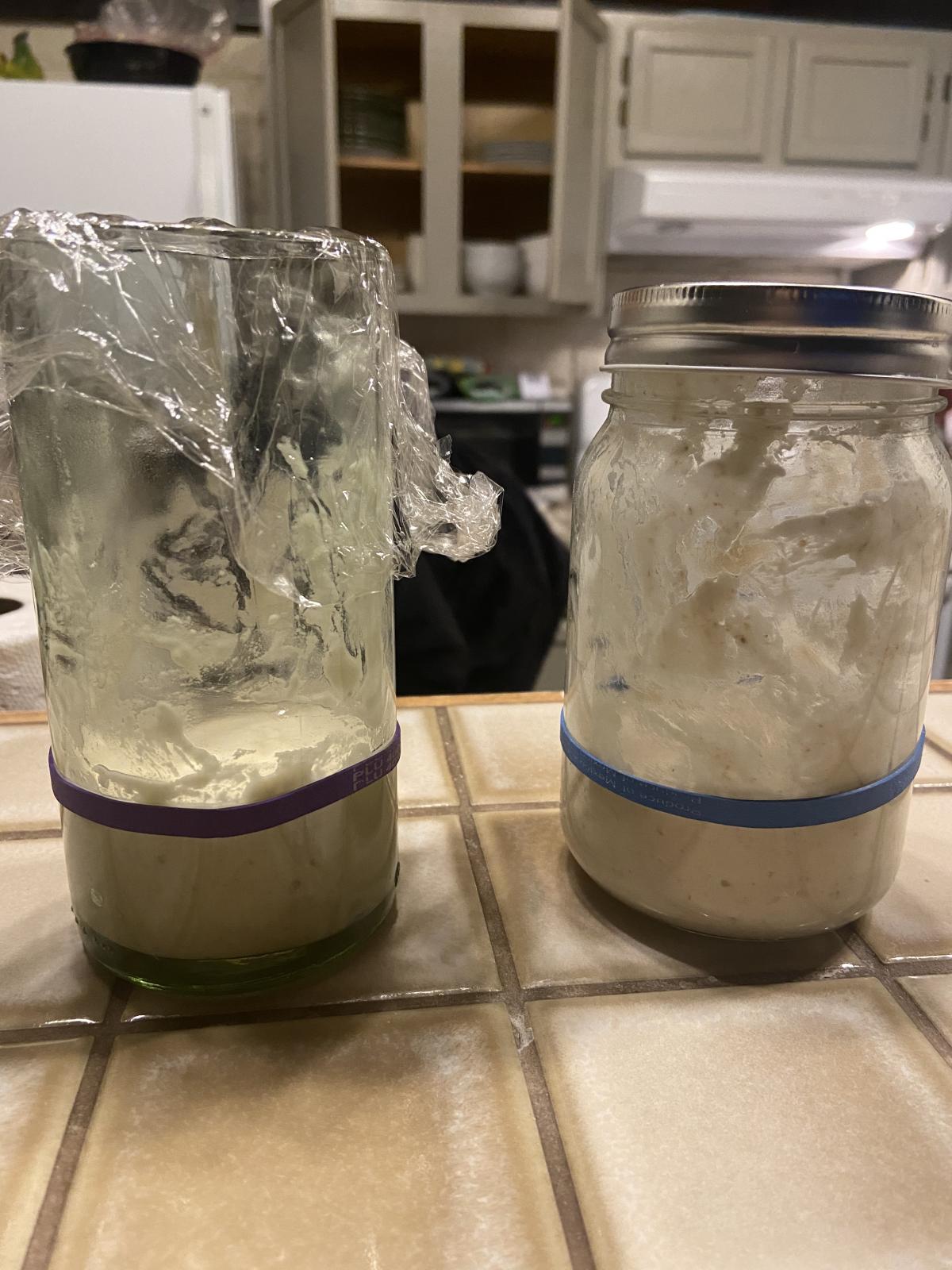 Help! My starter is about 6 months old. I bake with it weekly and have never had any issues with it rising. I baked with it successfully a week ago, then three days ago baked a few somewhat flat loaves (but not sure if this is related to the issue at hand or just overfermented). The NEXT day, I fed my starter again (1:1:1 with 80% AP and 20% WW) and saw zero rise. Tried again last night and woke up this morning to zero rise. This has never happened before! Did I kill it? The picture attached is from this morning, after being fed (jar fed 1:1:1 and cup fed 1:2:2 for experimentation purposes) and sitting out for 8 hours. 
I am wondering if I could have overheated it. I usually place it on our heater vent for a while during its rise to speed up the process. This has worked very well so far, and I did the same two days ago when I first saw no rise. Maybe this time it got too hot. 
I see a few bubbles, but can't tell if they are just from mixing and not starter bubbliness. Also, I normally feed either with all AP flour or with 10-20% WW. Always seems to go over fine regardless of what combination I do. 
Has this happened to anyone? Is it dead? Everyone says starters are hard to kill...so how can I revive? Just shocked at how suddenly I went from strong starter to nothing!