December 27, 2020 - 12:31pm
Long Autolyse Experiment - eliminating a big variable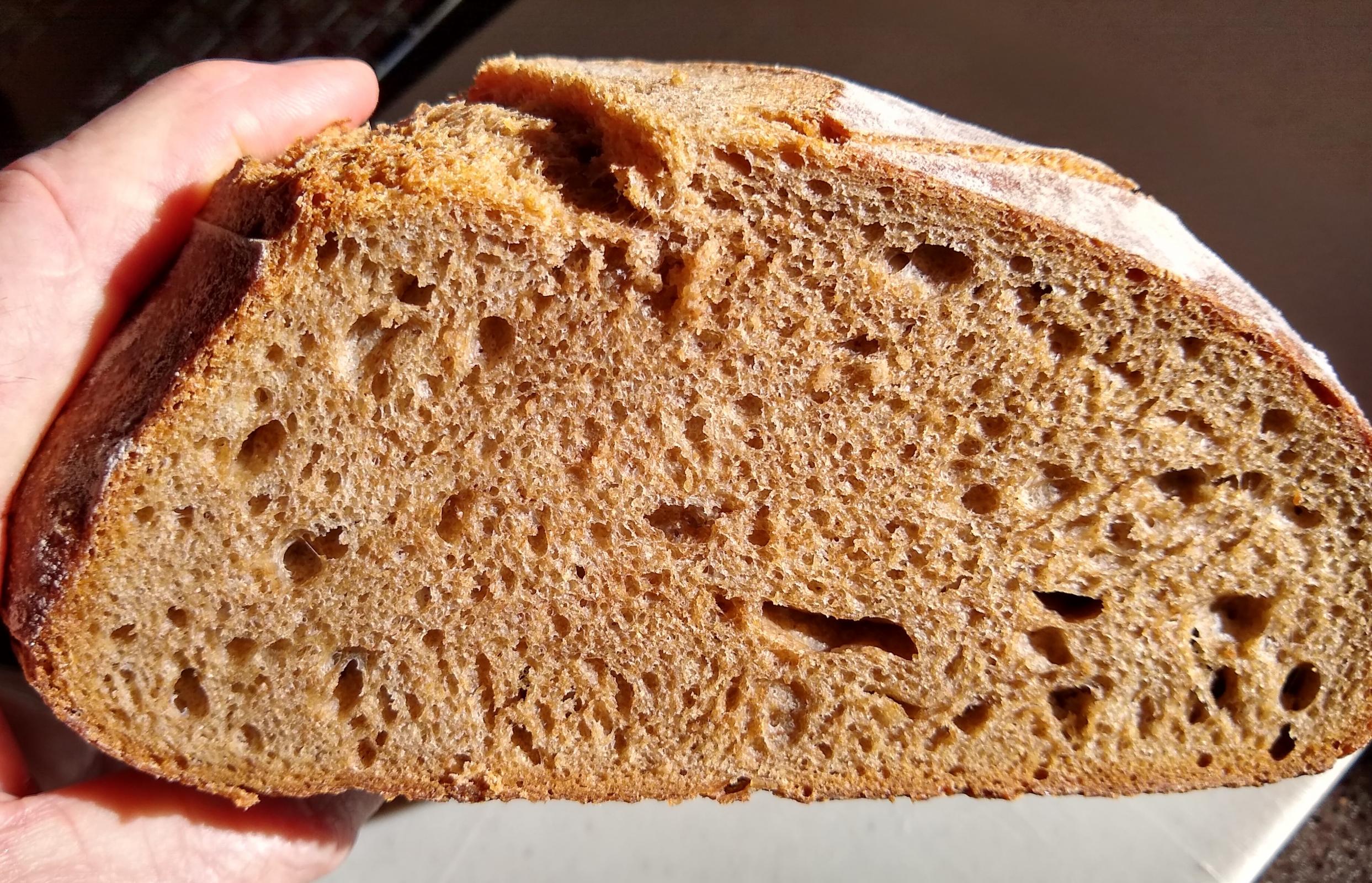 Most of my past failures have been due to over proofing while I'm trying to build gluten but why have I been trying to get these two separate processes to finish at the same time when it apparently isn't necessary?
I have interesting results from a long autolyse experiment. I've been baking 70% WW / 30% BF two loaf, 1000g flour batches and tried the process below.
The 1st evening when I mixed the sourdough pre-ferment (about 220-230g) I separately added 600g water to the 700g WW and let it autolyse overnight. In the morning a poke indicated already good gluten development.  I mixed that with the remaining 130g water (with salt dissolved) and the 300g bread flour.  Then after a couple of stretch-fold cycles did the pre-shape, rest, final shape, basket, and fridge overnight for a morning bake.
This has worked well several times now. Once you've got the gluten development it's not going anywhere, so if I only have to worry about proofing then I can start the final proof earlier and thereby leave plenty of fuel for the oven spring. This simplifies the process and I'm very happy with the crumb and overall results as the picture shows (it did have a nice ear that I hacked off. Forgive me).