December 24, 2020 - 7:09am
How to get an open crumb THROUGHOUT the loaf?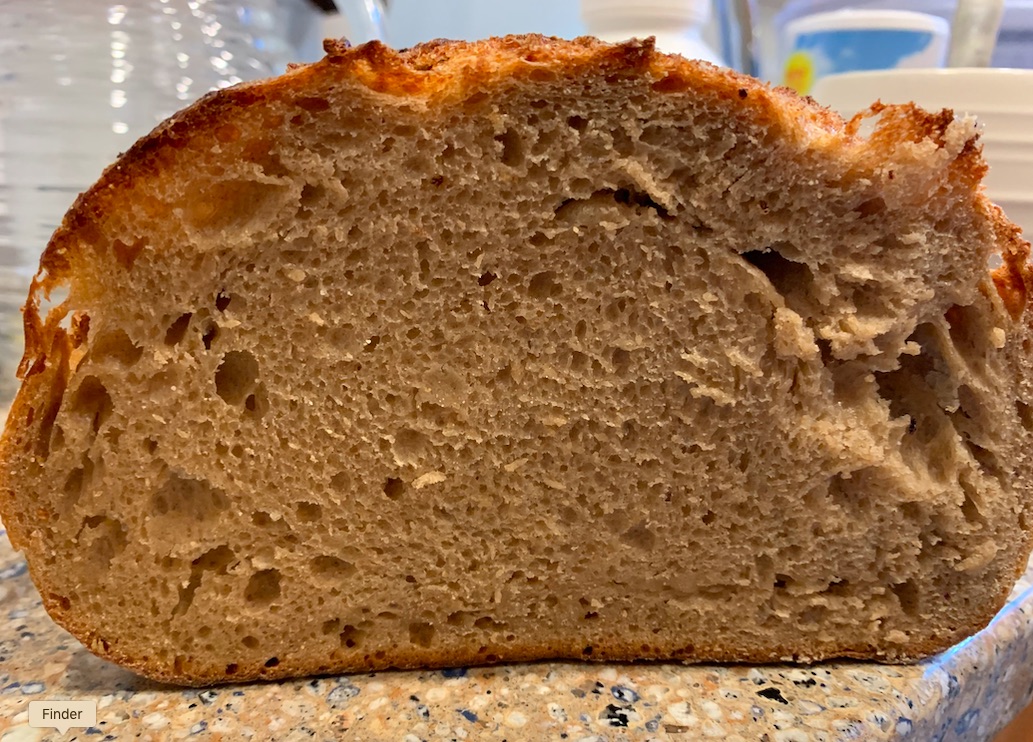 My latest bread had great oven spring and when I had the first two slices, the open crumb was amazing - especially for a mostly whole wheat bread.  The holes were pretty evenly distributed which made for a very light texture. But by the time I sliced middle of the loaf, there were larger holes toward the edges but the center was a bit denser.  Wondering if I should increase hydration, lower the bulk temp to extend it longer, or what.  Any thoughts welcome!

My formula was:
150g leaven
1000 g flour (high-extraction, turkey red, white whole wheat)
800g water
25g salt
2g diastatic malt
The bulk went super fast at 75 degrees in my Brod & Taylor proofer - it was puffy and bubbly at 2.5 hours - probably because of the freshness of my Janie's Mill flour plus the diastatic malt.