November 29, 2020 - 9:08am
28th bake. 11/29/2020. Seeds & Oats, 3rd try.
Nov. 29, 2020.
This is my third attempt at the "Adventure Bread" from the Josey Baker Bread book. But, this is my first attempt to make it exactly as written. Previously, I swapped out the psyllium husk for other binders, but I never matched the absorbancy of psyllium, so it was overly wet, and the oats totally dissolved.  (IE., I violated my own rule of not making substitutions until after you make something at least once, so that you know what it is supposed to look like. Once you know what it is supposed to look like, then have fun with it.)
A similar publicly available recipe is here: https://liezljayne.com/overnight-oat-nut-seed-bread-gluten-free/
I got the psyllium husk powder at Patel Brothers (Indian) grocery store.
Both formulas said just "psyllium husk" and did not further specify "whole" versus "ground" (powder).  Whole husks can be had at Whole Foods.
Metamucil has other ingredients beside psyllium, so I would not recommend using it.
Pre-bake: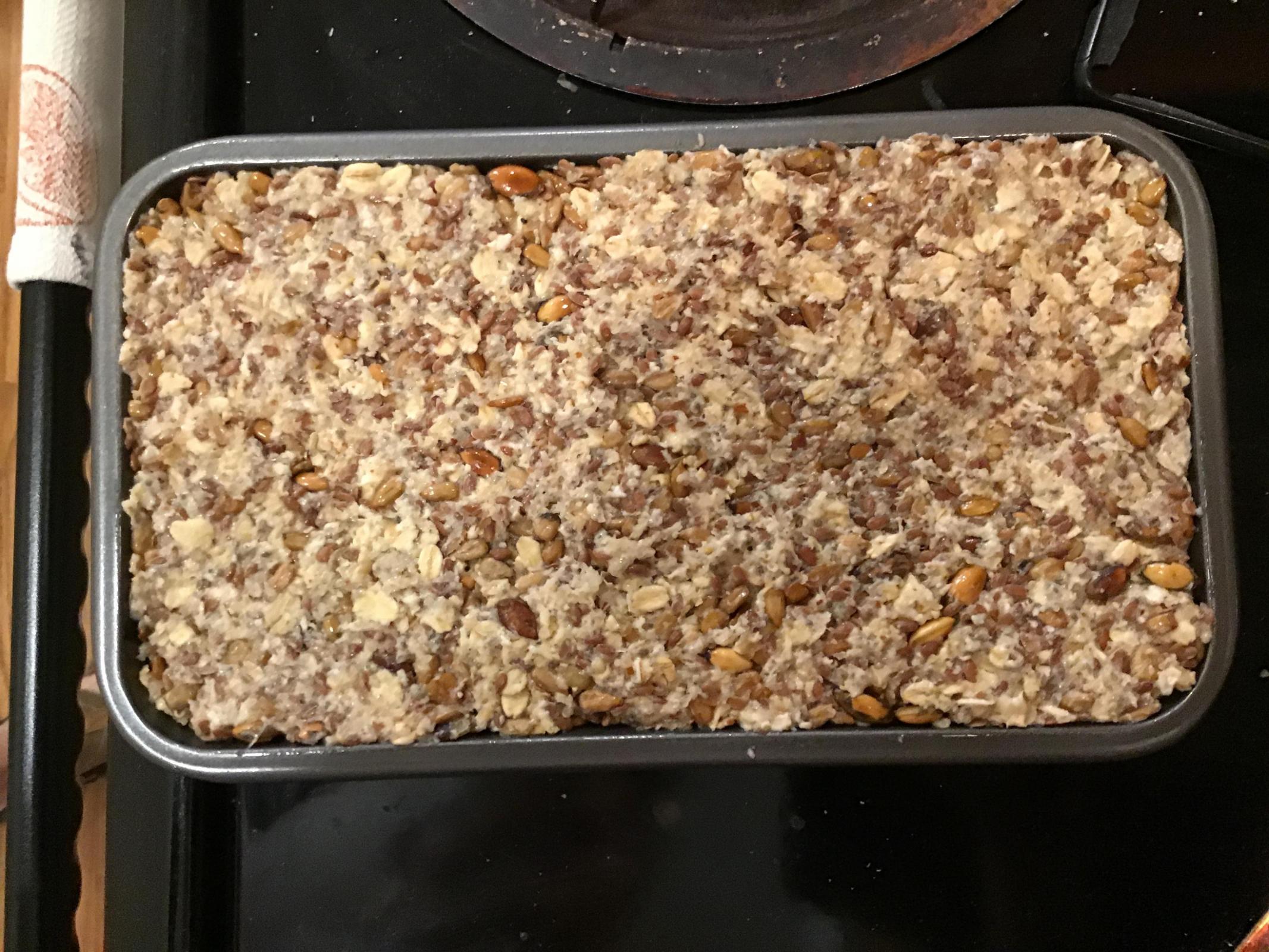 After bake, top: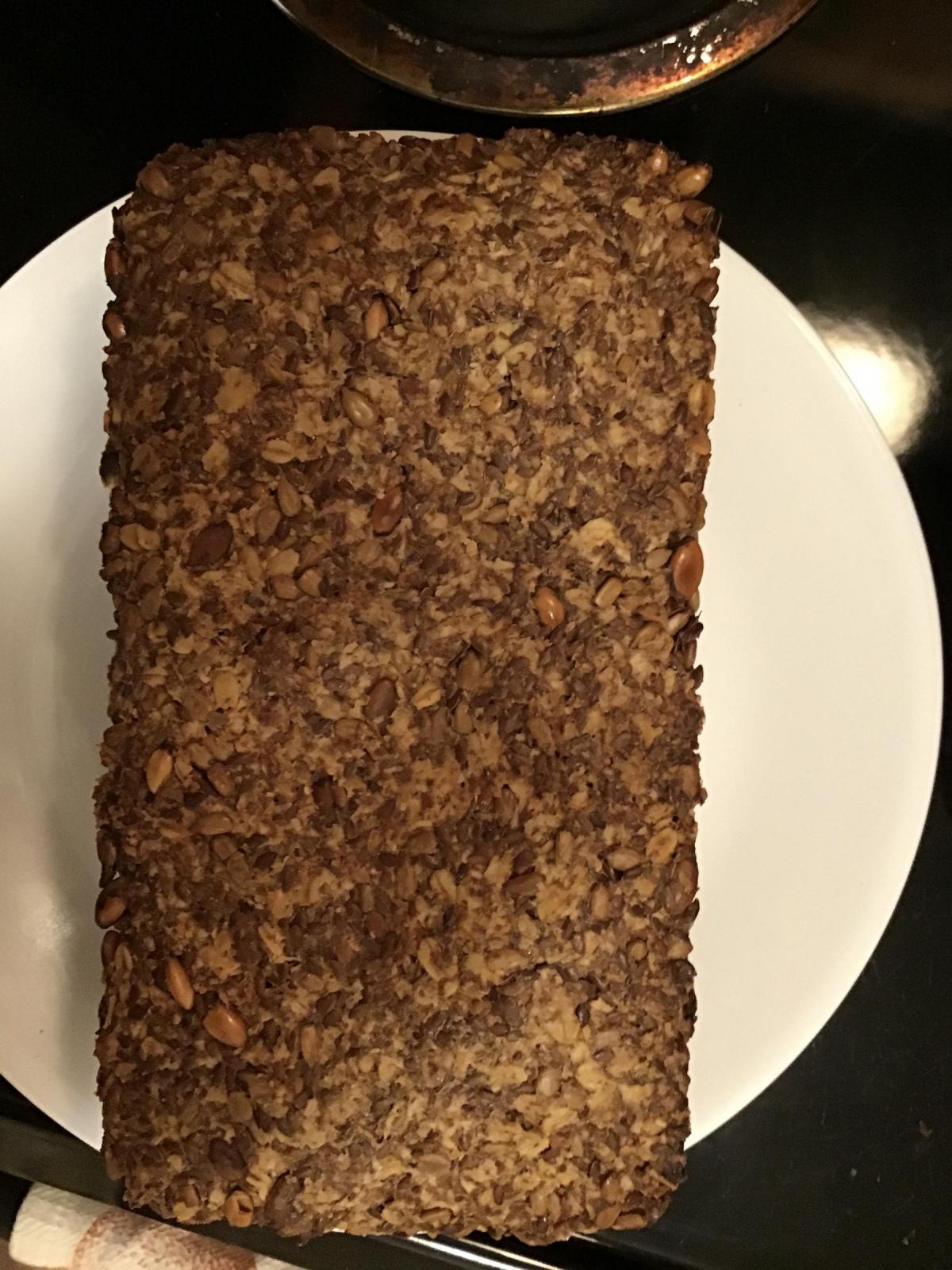 After bake, bottom: