November 19, 2020 - 5:48am
Tartine bread please help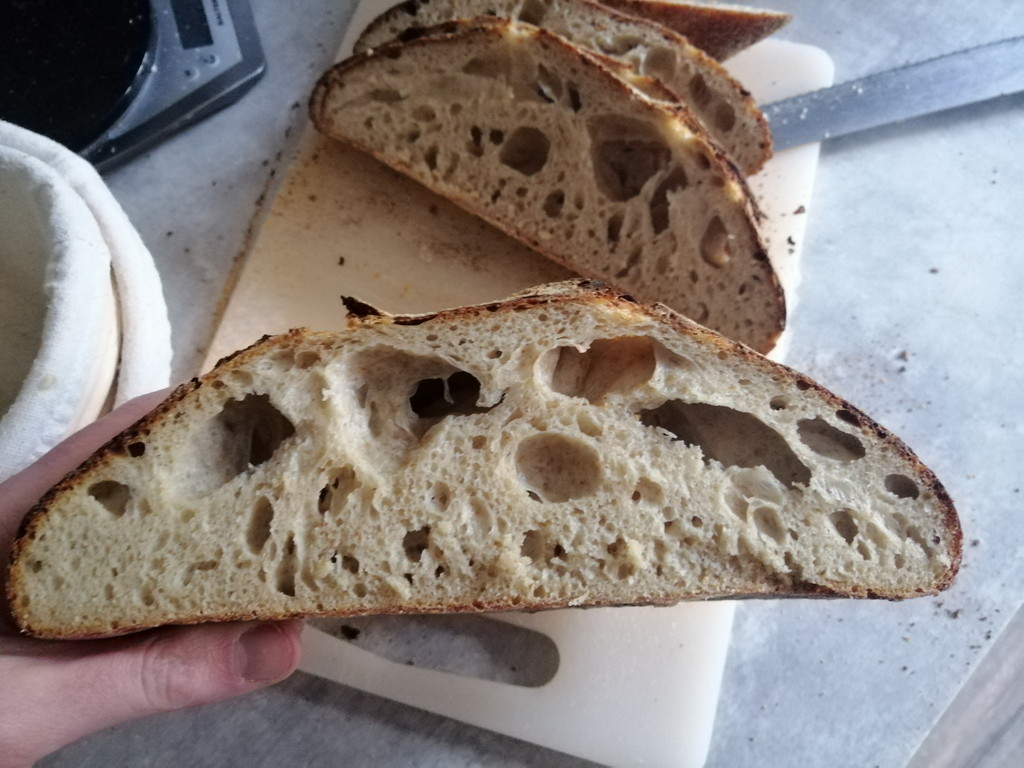 Tartine Bread
I am new to sourdough bread baking. I have had a couple of dozen attempts at Tartine Bread as per the Chad Robertson book. I have tried to adhere to the quantities and temperatures quoted within the book but as the attached picture shows, I keep getting large and inconsistent holes.
I have tried a variety of bulk proving times between 2 hours - 4.5 hours and I always get some large holes throughout. I know this technique but I'm at a bit of a loss as to whether this is over proved, under proved or solely poor technique. The attached picture had a bulk prove time of 3 hours and a final prove in the fridge of 11 hours.
Would anyone with an experienced eye be able to tell me if they believe this is under/over proved or poor technique?
I appreciate any feedback at all
Thank you