November 16, 2020 - 1:10pm
I was able to get a nice photo of the "window pane" of the dough I mixed for yesterday's bake. Questions about this sign of complete gluten development come up from time to time, so I thought others might enjoy seeing this.
This is a yeasted, enriched dough. It was machine mixed in a KitchenAid Professional at speed 1 for 2 minutes. Then the salt was added, and it was mixed at speed 1 for 2 more minutes. The paddle was changed to the dough hook. Then it was mixed at Speed 2 for 9 minutes.
It is the "Medium Vienna Dough" from "Inside the Jewish Bakery." I use this dough for sandwich rolls.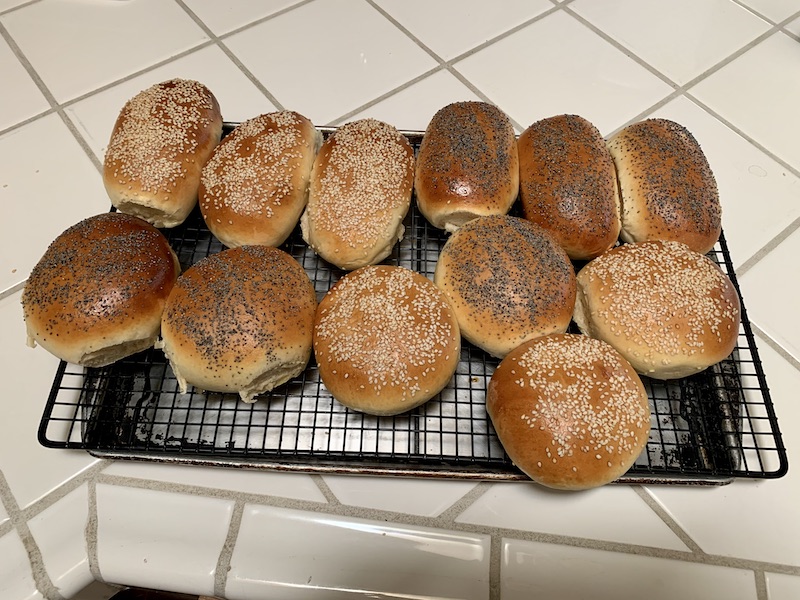 Happy baking!
David