October 27, 2020 - 7:50pm
What can I learn from this bake?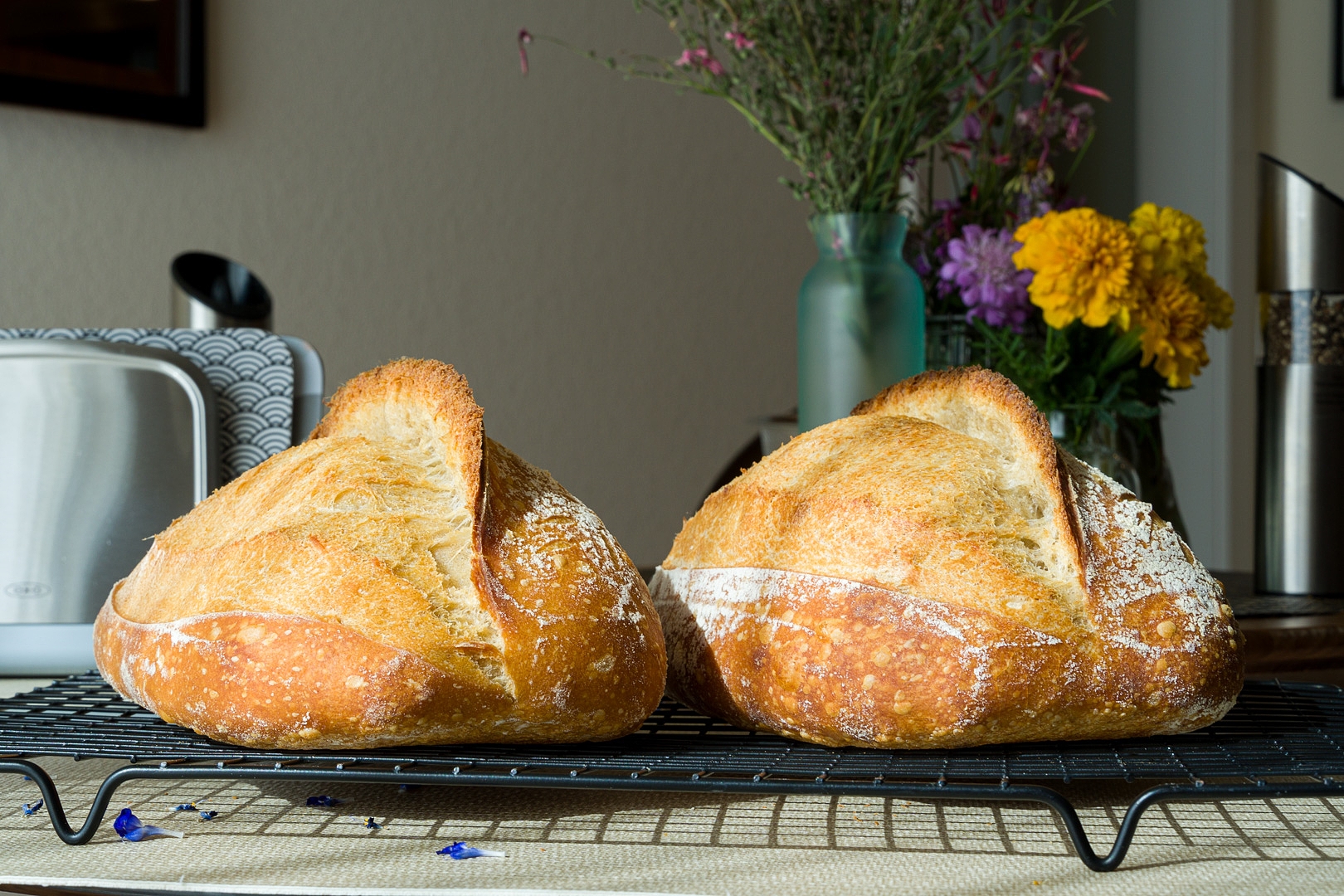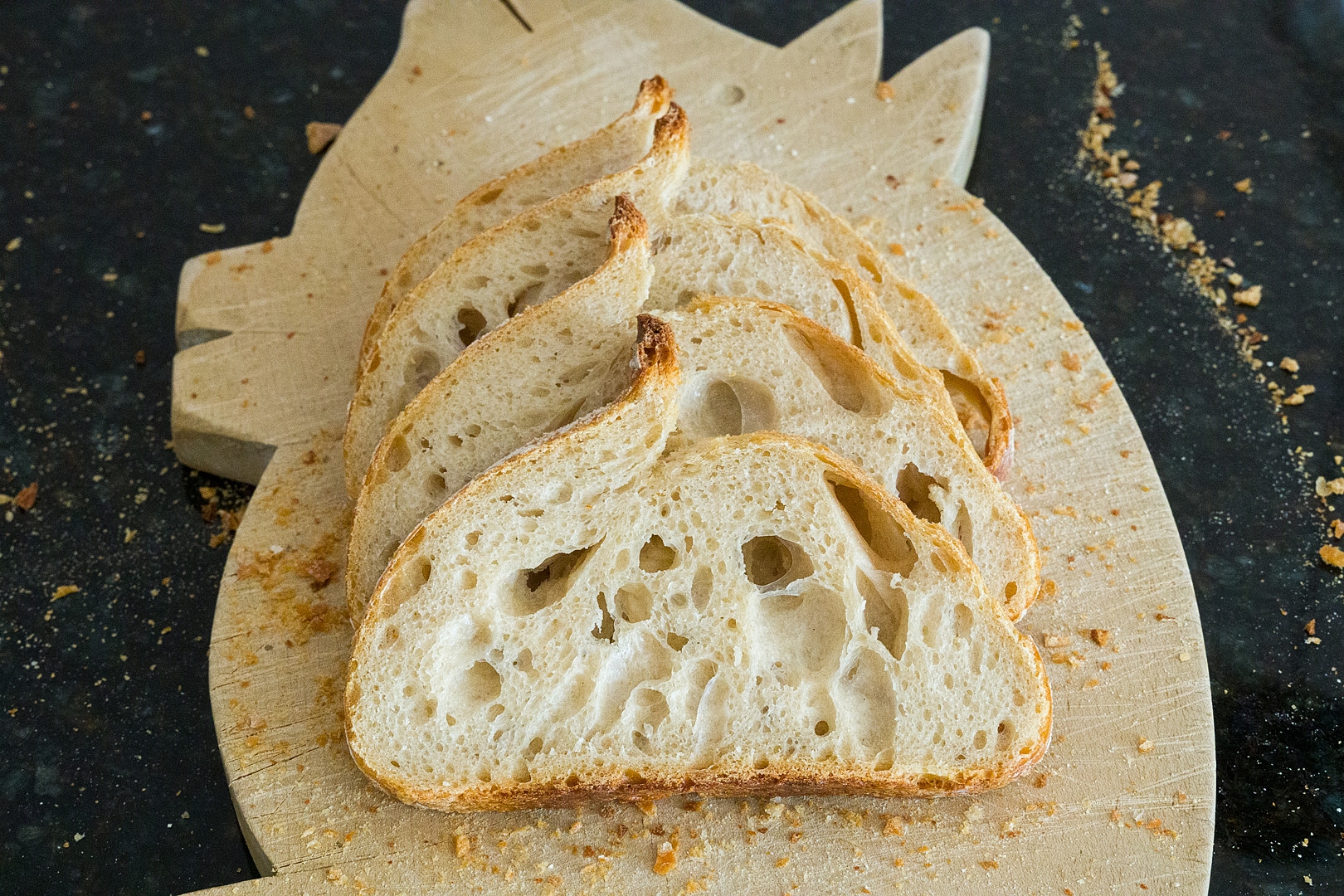 I would like some feedback from the experienced bakers here: These loaves were 80% KA-BF 20% KA-WhiteWW. 76% hydration. A bulk fermentation w/3 stretch & folds + shaping + bench time of about 6 hours. Temp was 72-75 in oven w.light on. Overnight retard in the refrigerator. Took it out and baked right away.
I was using the Sourdough School book by Vanessa Kimbell as a rough guide on process. The loaf on the left was baked as she suggested at 360F covered w/a dutch oven for 1 hour and then uncovered for 10 minutes. The loaf on the right was baked like Bake w/Jack suggests (I have good luck with his method) covered for 15 minutes at 460F & about 25 minutes uncovered at 400F. The latter loaf has a better oven spring.
The crumb is from the loaf on the left (I gifted the other loaf).
What feedback can you give me based on these pictures?
- I know I can go much darker on the crust and have in the past
- Am I slashing too deep?
- Why is the crumb looser in the center than the perimeter? Am I making the outer layer too taught when shaping?
- What is causing those large holes? Air bubbles introduced during shaping?
- What is causing the hole right below the crust?
Never having baked with an experience bread baker, I'm still guessing when my bread is properly proofed. The dough was slightly jiggly and had a nice sheen to it before I preshaped (rested 20 minutes) and shaped.
The bread tastes good with a slight sourness to it (I made the leaven the night before).
I know there is a lot that I'm asking for here. Thanks in advance.