October 23, 2020 - 2:36am
Hi folks - do you have any advice about this latest effort, re compression (or... lack of expansion) of the crumb on the top?  Pictures below,  and further details of baking recipe/process below that.    Thanks!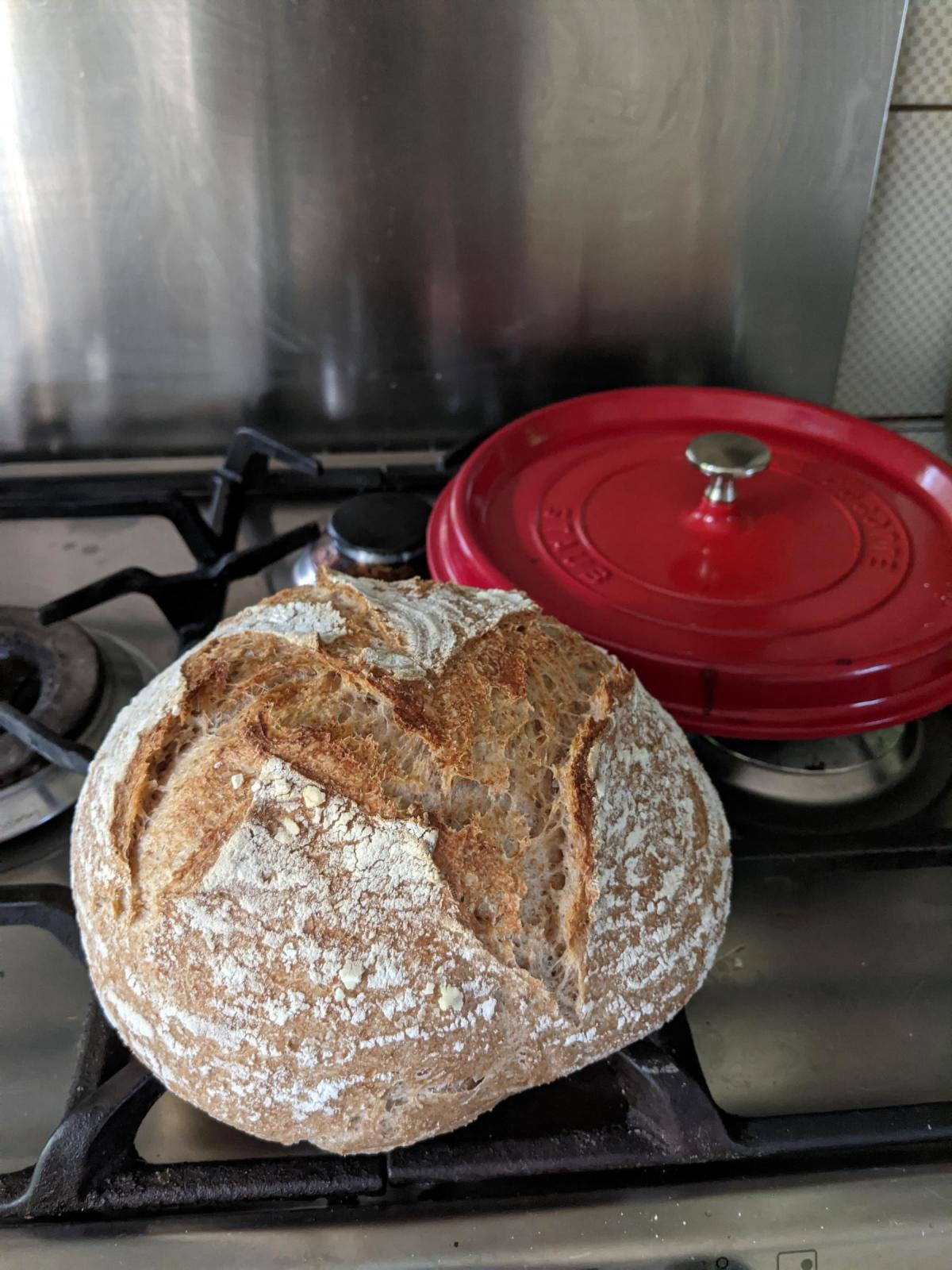 The finished loaf (above) looked pretty good.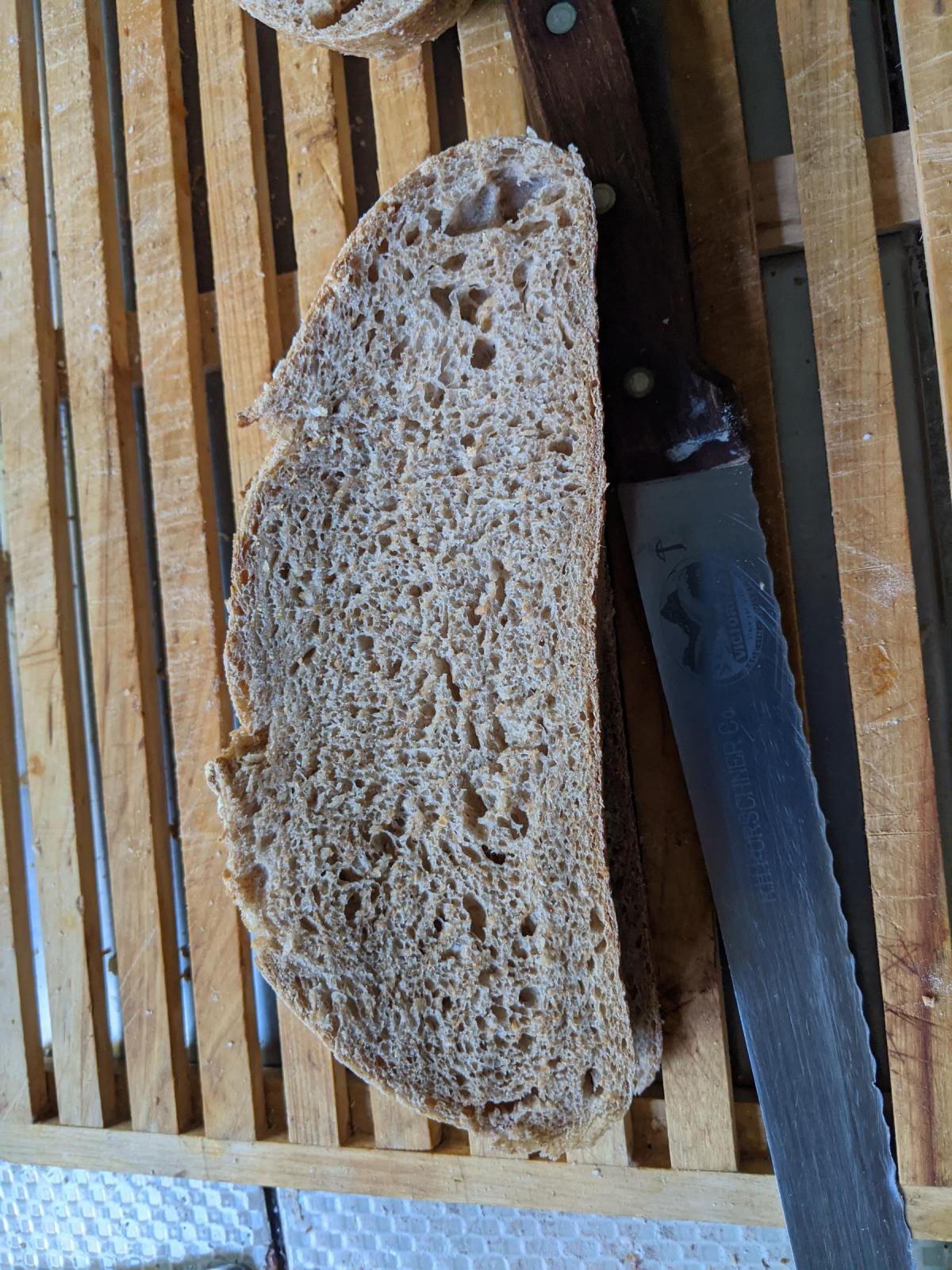 The crumb (above) seemed a bit compressed at the top.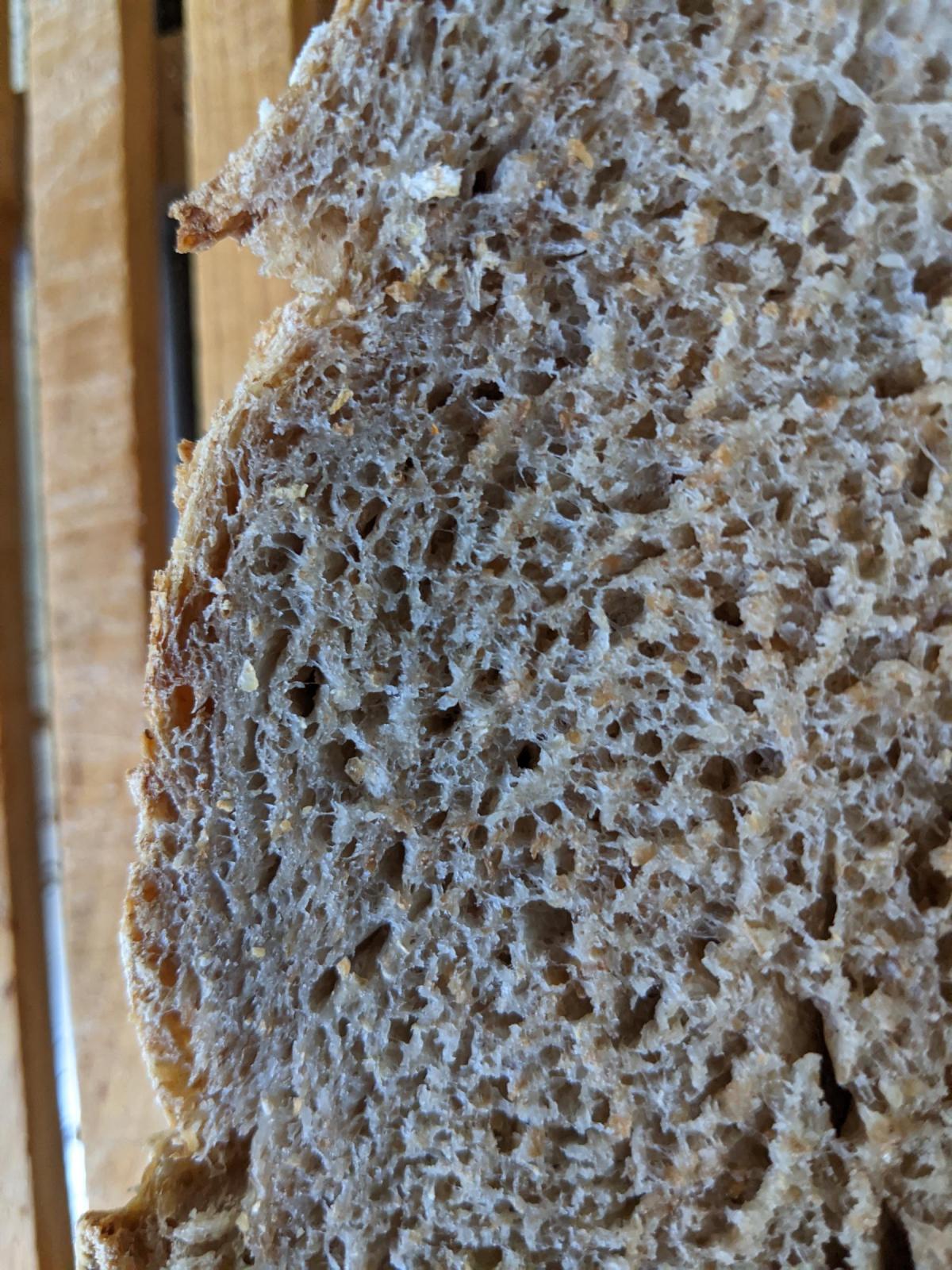 In close up (above), it was a bit gummy.
This was a rye-fed starter fed with strong white bread flour to make a levain overnight, remainder of the flour 80% strong white bread flour 20% whole wheat, autolysed for an hour or so, 63% total hydration, several hours stretch and fold at room temperature, cold proofing overnight, baked in pre-heated dutch oven at 250C for 35 minutes.   
I've got a few theories about what might have been going on:
not scored deeply enough, so the crust was impeding rising in the oven?
not cooked quite enough - would have been better to leave it in the oven for another 5-10 minutes?
[your favourite theory here....]
Any ideas about what's what?
tx!
p.s.  it's very tasty - quite light and soft in texture - but not as elastic as some other efforts