October 21, 2020 - 9:45pm
In reviewing a few month's worth of baguettes, I found that a batch from 9/21/20 that had a nice open crumb and an unusually long and high energy mix.  It was made with high gluten flour, 68% hydration, long mix time (5 min @speed 0 [low speed], 18 min @4 [high speed]), and 78.6°F dough temperature at end of mix.


9/21/20 (high gluten flour, 68% hydration)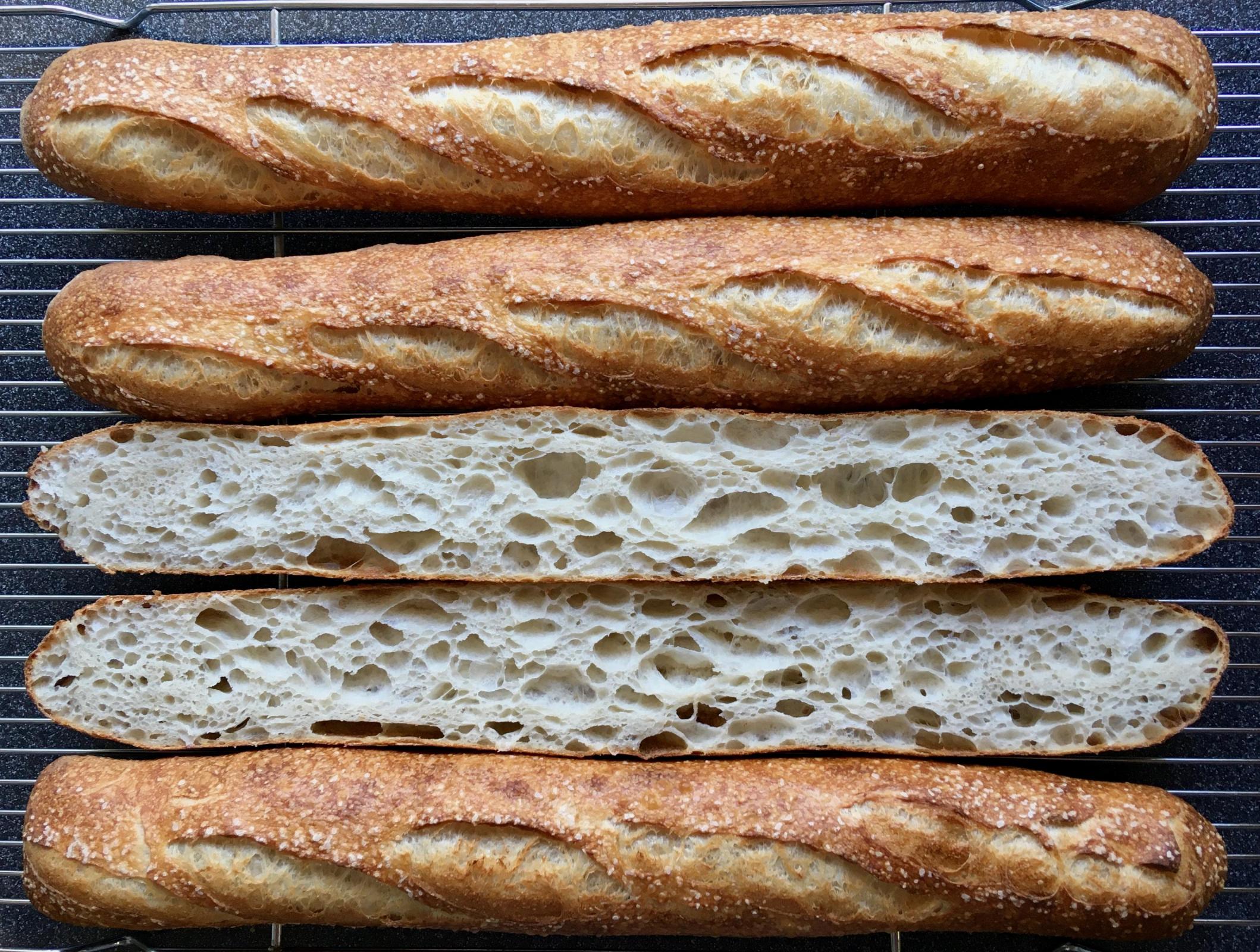 To explore the territory, a test sequence was designed to bake three batches, with two (10/18/20 and 10/19/20) using AP flour at 66% and 68% hydration respectively, and one (10/21/20) using high gluten flour at 75% hydration.

10/18/20 (AP flour, 66% hydration)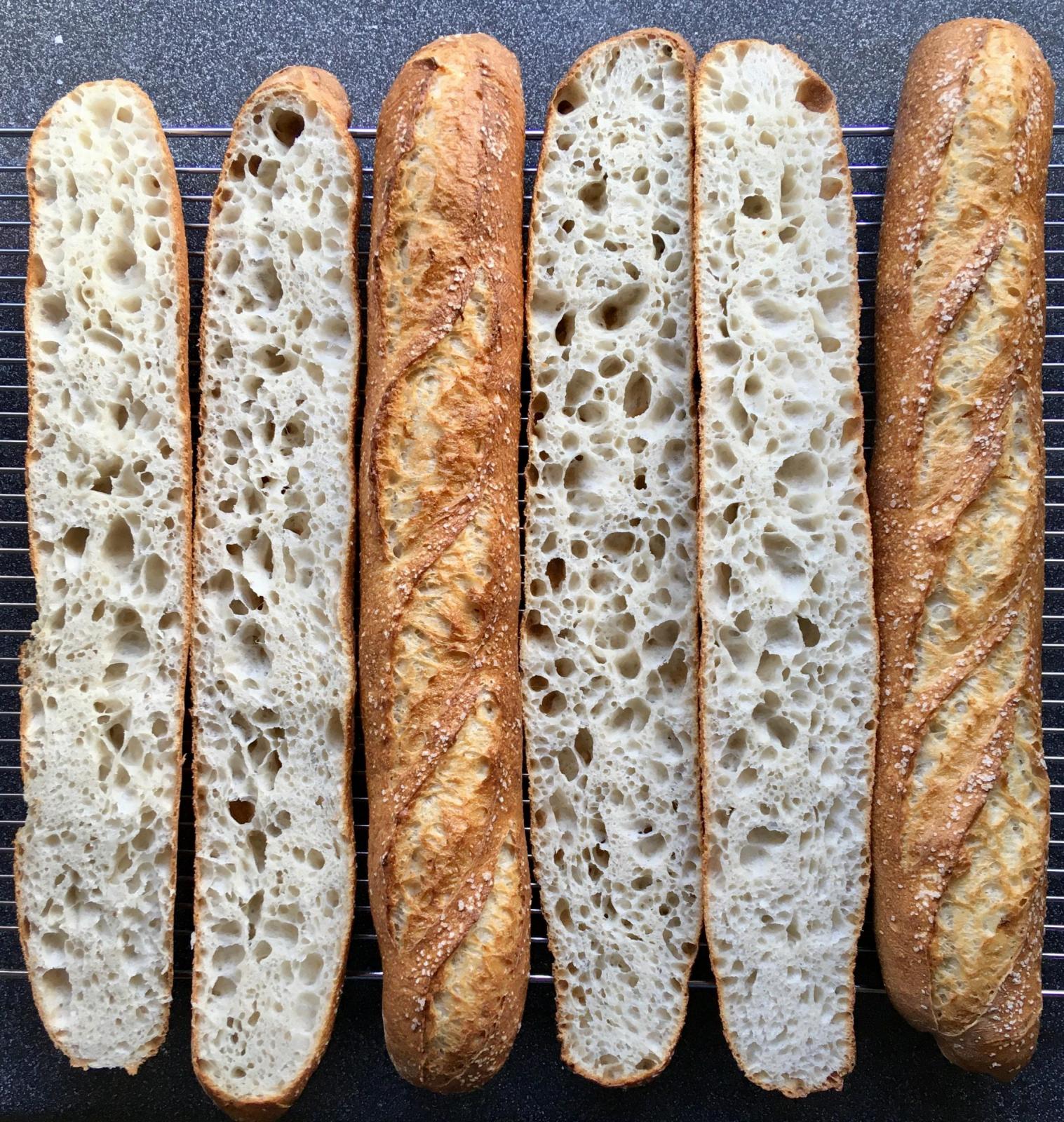 10/19/20 (AP flour, 68% hydration)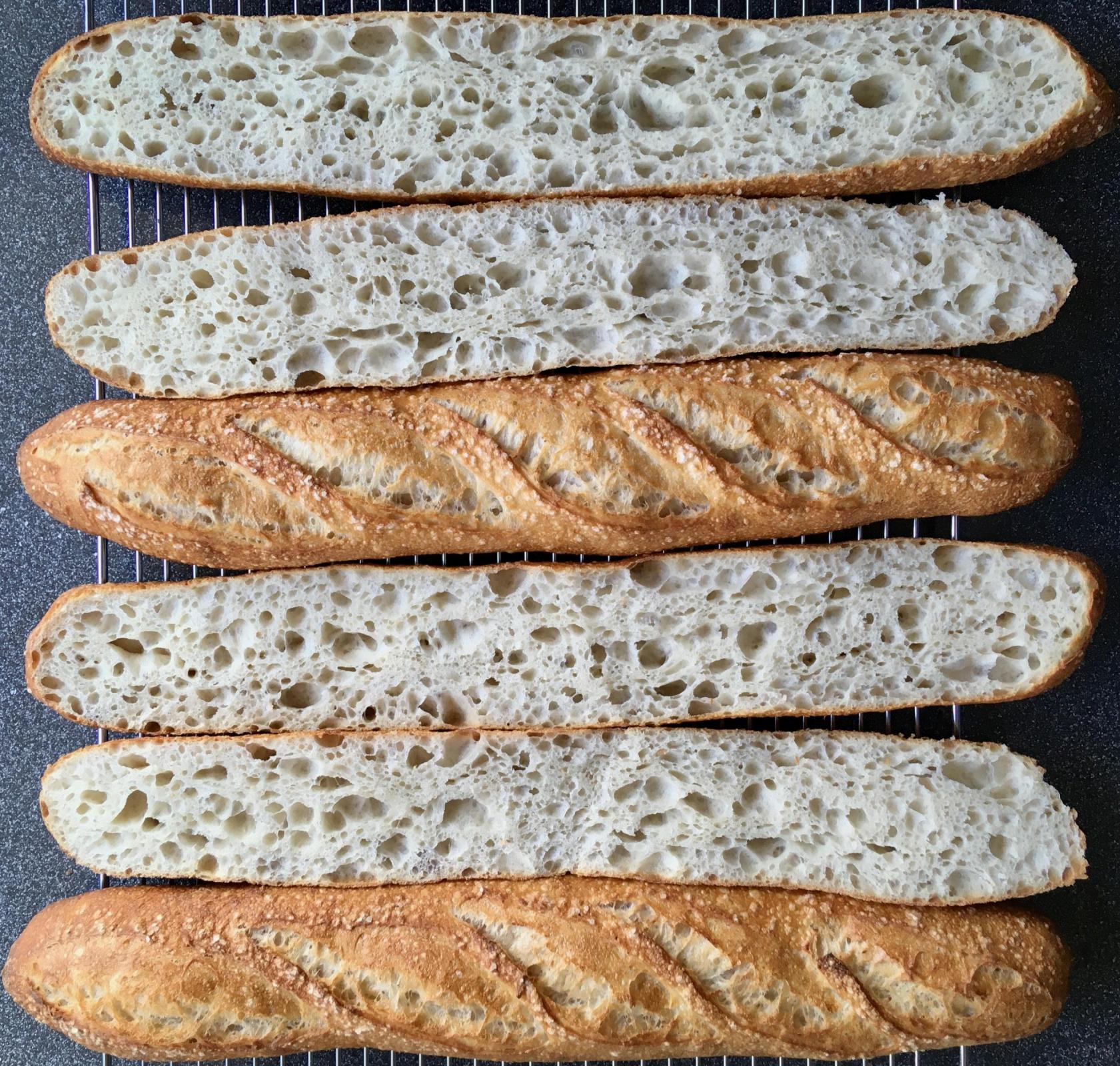 10/21/20 (high gluten flour, 75% hydration)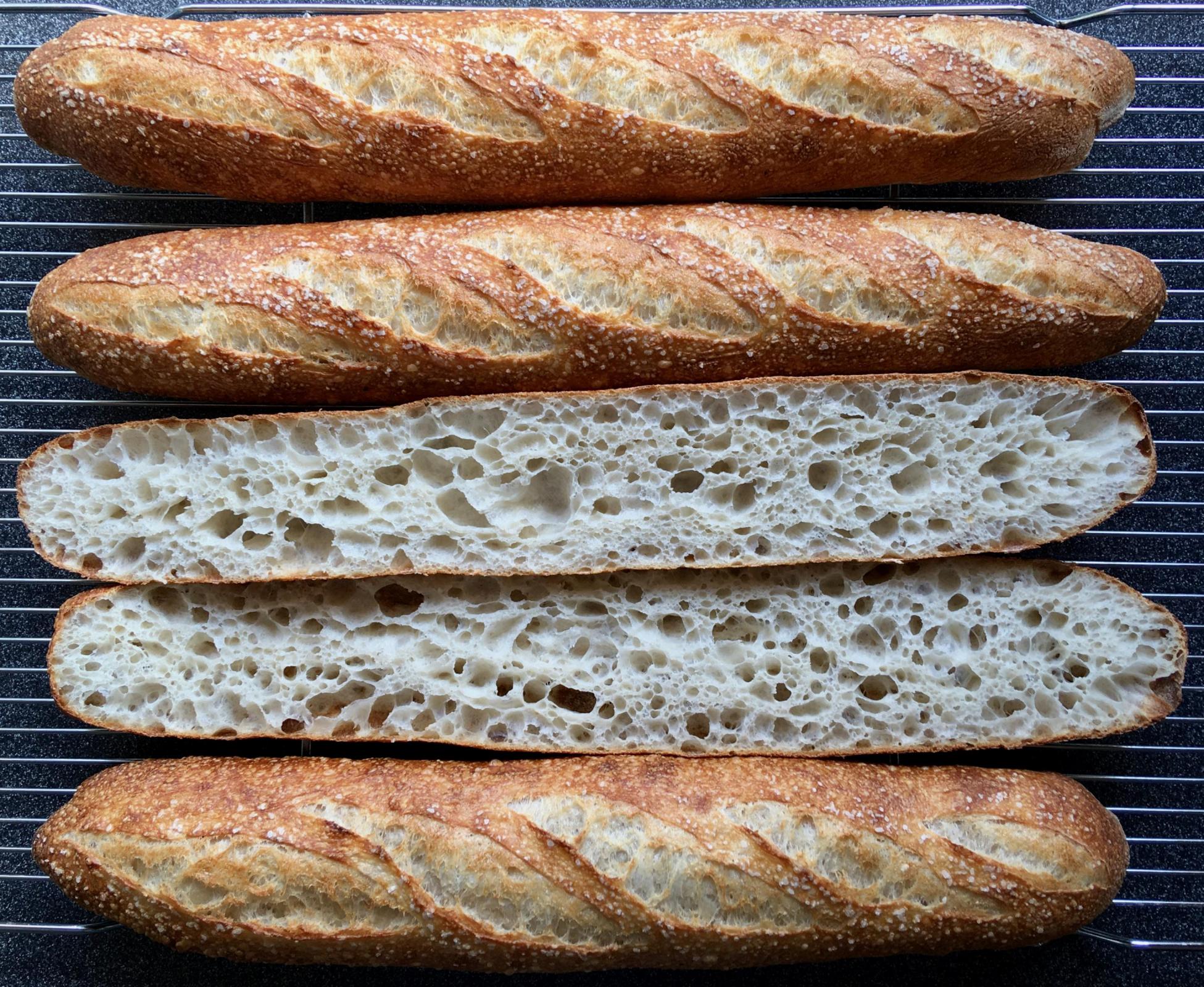 The low protein flour and lower (66%) hydration responded well to the long mix times and yielded a reasonably open crumb.  Slightly increasing the hydration (to 68%) did produce a slightly more open crumb, and presented some minor handling issues which were accommodated. While the high gluten flour with a bigger jump in hydration (to 75%) produced an even more open crumb (in keeping with the expectation that higher hydration should open up the crumb if everything else is equal) but at a cost in terms of ease of handling.
Mixing:
All of these were mixed in a Famag IM-5S with an initial stage (10 min) of mixing at speed 0 to combine the cold autolysed dough with the 12% pre-fermented flour in the levain, followed by 2 minute increments of mixing at speed 4 with total times at speed 4 of 10, 12 and 12 minutes respectively. Final dough temperatures were 78.8°, 79.1°, and 80.1°F.
So the conclusion seems to be that you can get an open crumb baguette using either high gluten flour or AP flour when you use high intensity mixing for an extended period of time and enhance the open crumb even further when you add more water via bassinage after gluten development.