October 21, 2020 - 9:11pm
Whole Wheat Bread from BBA with some modifications
Unlike many bread that are called "Whole Wheat," the one in Peter Reinhart's "Bread Baker's Apprentice" is actually 100% whole wheat. This is a delicious bread that I have made many times but not for several years.
Today, I altered my usual ingredients in several respects.I have usually made it with a soaker of bulgur and fine milled whole wheat flour. This is the first time I have made this bread with home milled flour. The recipe calls for a soaker of coarsely milled wheat but gives the option of using other grains. For this bake, I used rye chops. I had been wanting to make this bread with white wheat flour for some time, and for today's bake I used freshly milled White Spring Wheat.
With the exception of those changes in ingredients, I followed Reinhart's formula and procedures as written. Fermentation and proofing were done in a Brød and Taylor Proofing Box at 76ºF. Bulk fermentation was for 1 hr, 45 min. Proofing was for 90 min.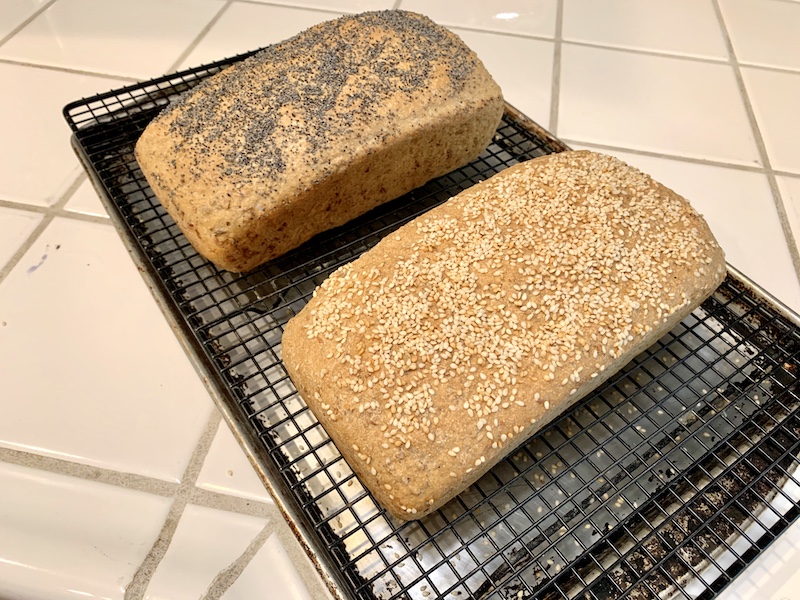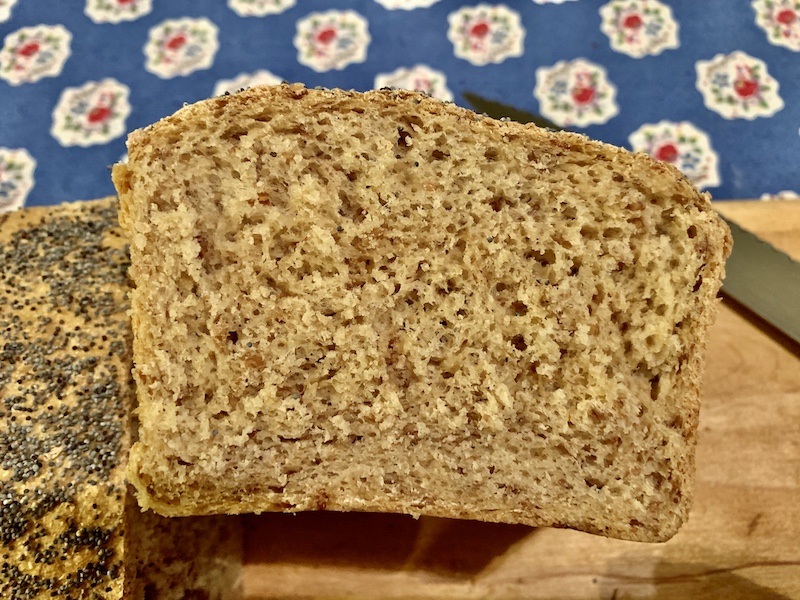 The crust was slightly chewy. The crumb was very tender - almost cake-like. The flavor was delicious. It was wheaty and sweet, with none of the grassiness found sometimes with whole wheat breads made with red wheats when freshly baked. There was no identifiable rye flavor except maybe a bit of earthiness. 
I can't say my modifications improved on past bakes of this bread, but this was was certainly delicious, and I would not hesitate to make it this way in the future.
Happy Baking!
David