October 18, 2020 - 1:21pm
Bagels Do Not Retain Shape When Proofing (Retarding)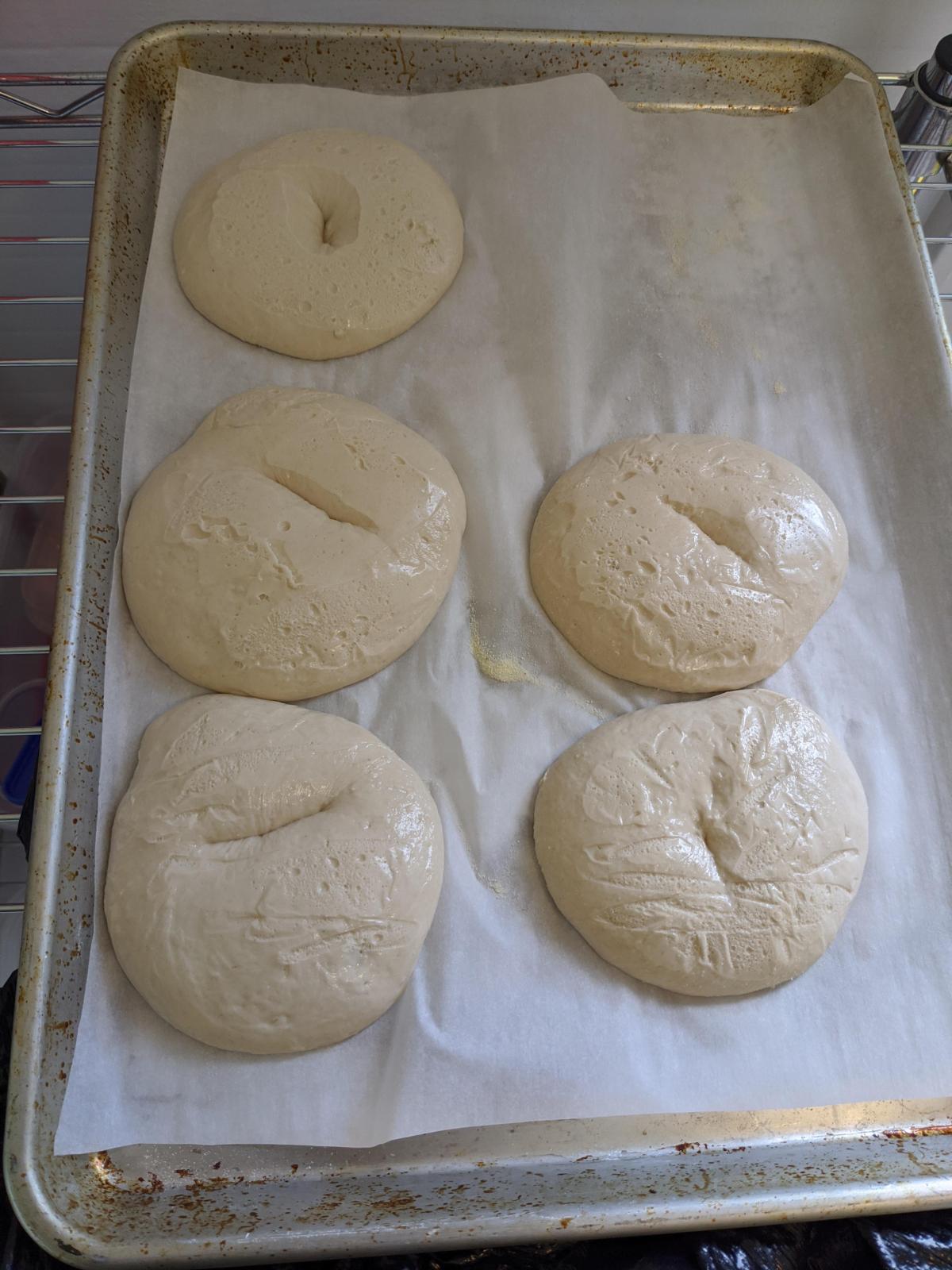 I have been obsessively making NYC style bagels since April and I feel really close to achieving an a bagel that style of bagel perfectly. I use all the ingredients used in New York (high gluten flour, malt powder, malt syrup, salt) and I use pre-ferments (Poolish). I have the taste right, and the bagels look good enough in appearance.
This all said, I can't get the look of the bagel quite right. It's not quite as big in size of the bagels I've seen in the shop, and more importantly, I cannot seem to get that uniform, even shape that the hand-roll shops have.
The roadblock I encounter is in the proofing and retardation process. In all the NYC bagel shop videos I watch, I see bagels retain their shape that was formed in the handrolling process, no matter how long it is proofed. My bagels on the other hand continue to expand and somewhat flatten out when proofed. This doesn't affect me in having a delicious bagel to eat since I can just quickly re-roll it before boiling it in the kettle. That said, it doesn't look quite as presentable as the store bought NYC bagels, and I am striving for that end product.
Does anyone know what I'm doing wrong and how I can fix this?