October 15, 2020 - 12:16am
My second attempt at a sourdough - need help!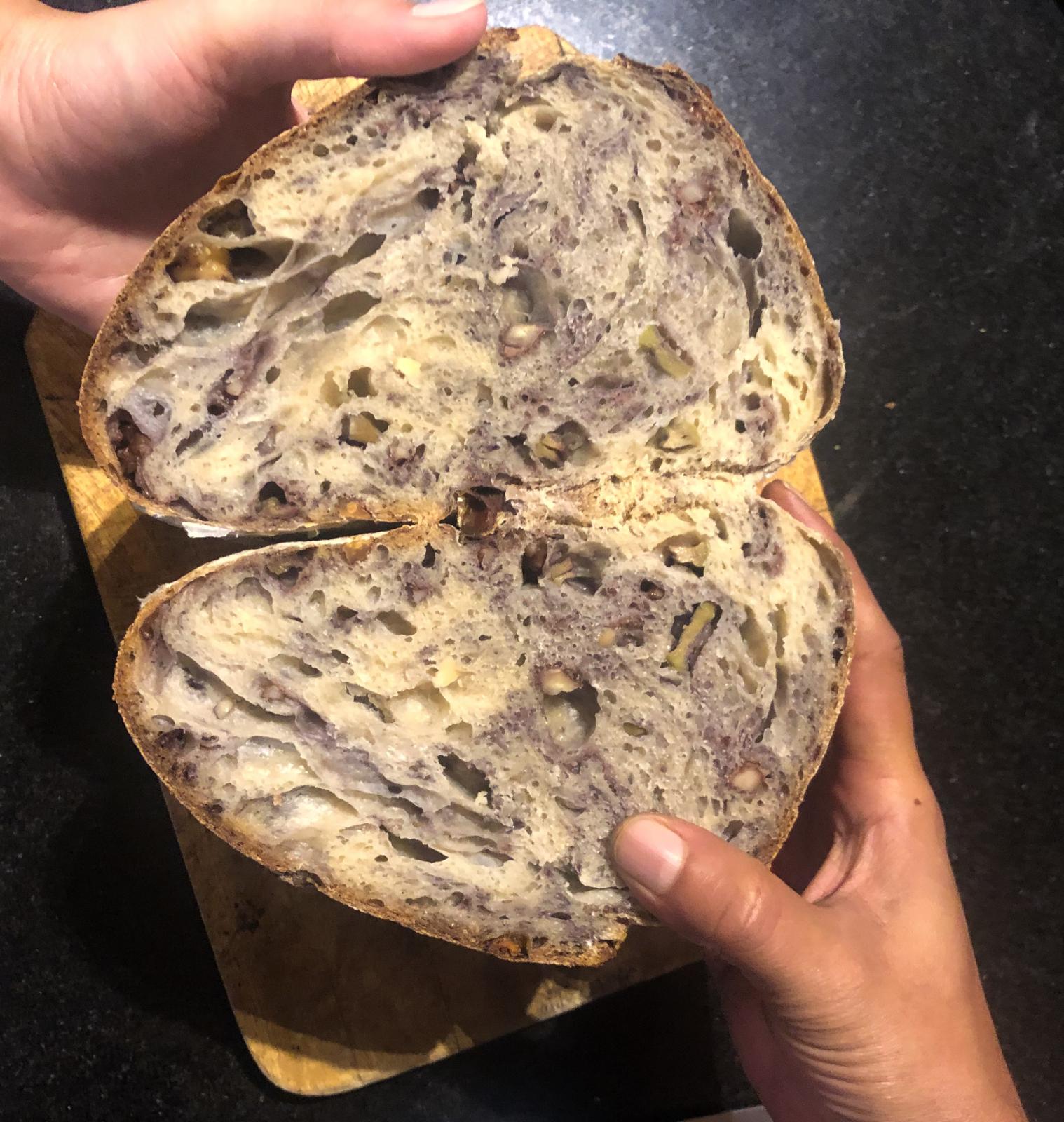 I pretty much followed the Tartine Olive & Walnut bread recipe with two changes (due to schedule constraints);
1) Bulk fermented for 2 hours at room temperature (4 S&Fs) and then for 22 hours in the fridge.
2) Final proof was an hour at room temperature and then 3 hours in the fridge.
I baked it on a Baking Steel as I don't have a dutch oven.
-> I am happy overall as it is my second attempt. However, I wasn't able to achieve a good 'burst' or 'ear'. I also felt like the bread was rather dense from the middle.
Looking for useful tips please!