October 14, 2020 - 6:55am
Descending into Sourdough Cavern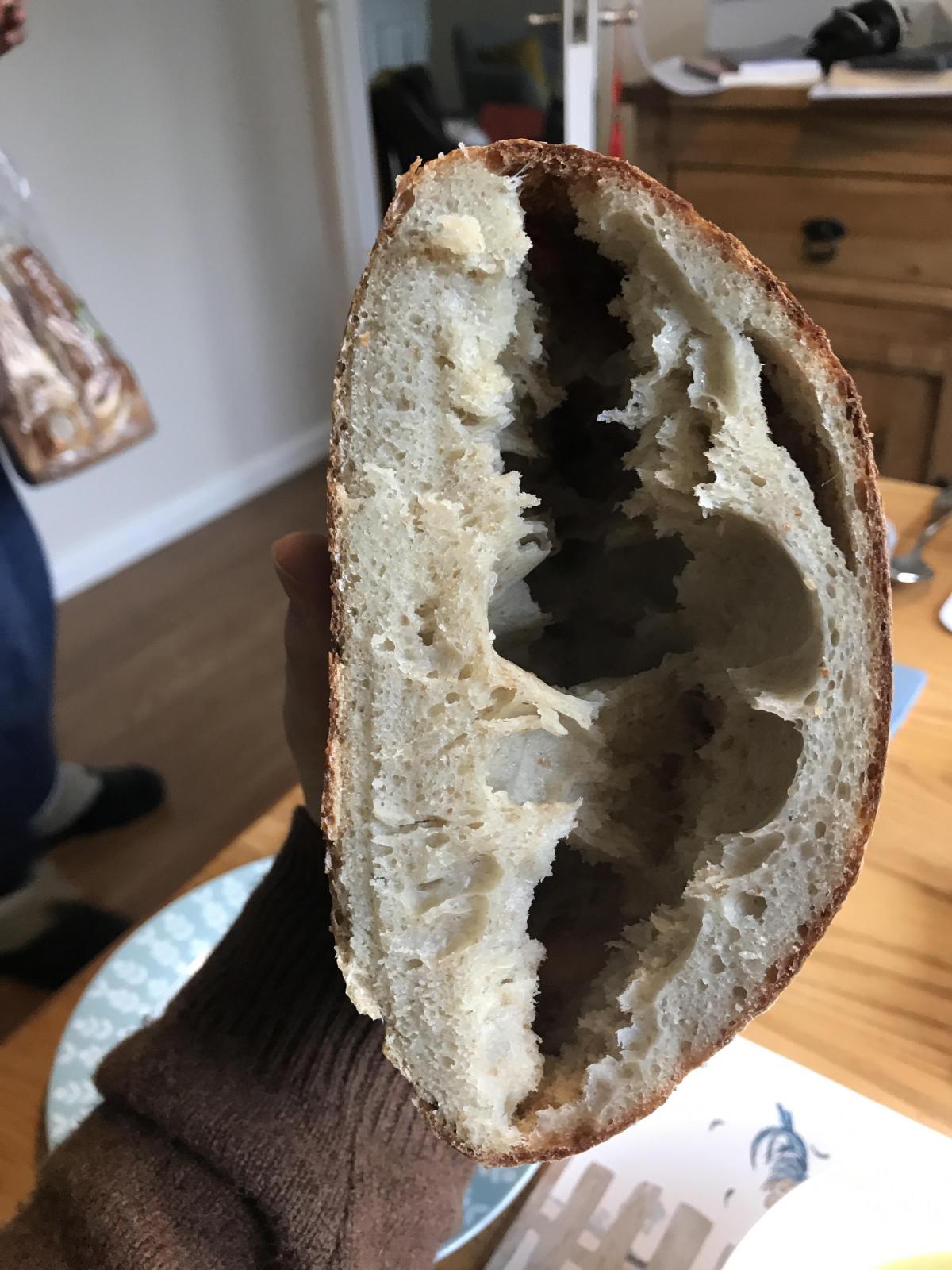 Hi All,
I started to make sourdough in August and am generally having a blast, but my most recent attempt left me baffled once I cut into it. It looked deceptively fine from the outside, but as you can see, there's a huge cavern that runs pretty much through the entire loaf, and everything around it is collapsed and gluey.
This is pretty much the Tartine Country Bread recipe with the 3h bulk ferment they recommend and 4x stretch and folds during that, although I tried a 90 minute autolyse this time because my wholemeal flour is pretty coarse and bran-y, and after that I added in the salt and starter. It's also a slightly lower hydration - 70% as I'm in the UK and have found that flour here doesn't like as much water as US recipes use.
I'm a bit stumped, as my other attempts have turned out pretty well. The only thing I can think of is that would have caused it is a change in the weather: it's been very cold and damp here lately, so it might not have fermented properly, or my levain might have been off. Any ideas?
Thanks!