October 11, 2020 - 10:39am
Boule bulging either side of the score line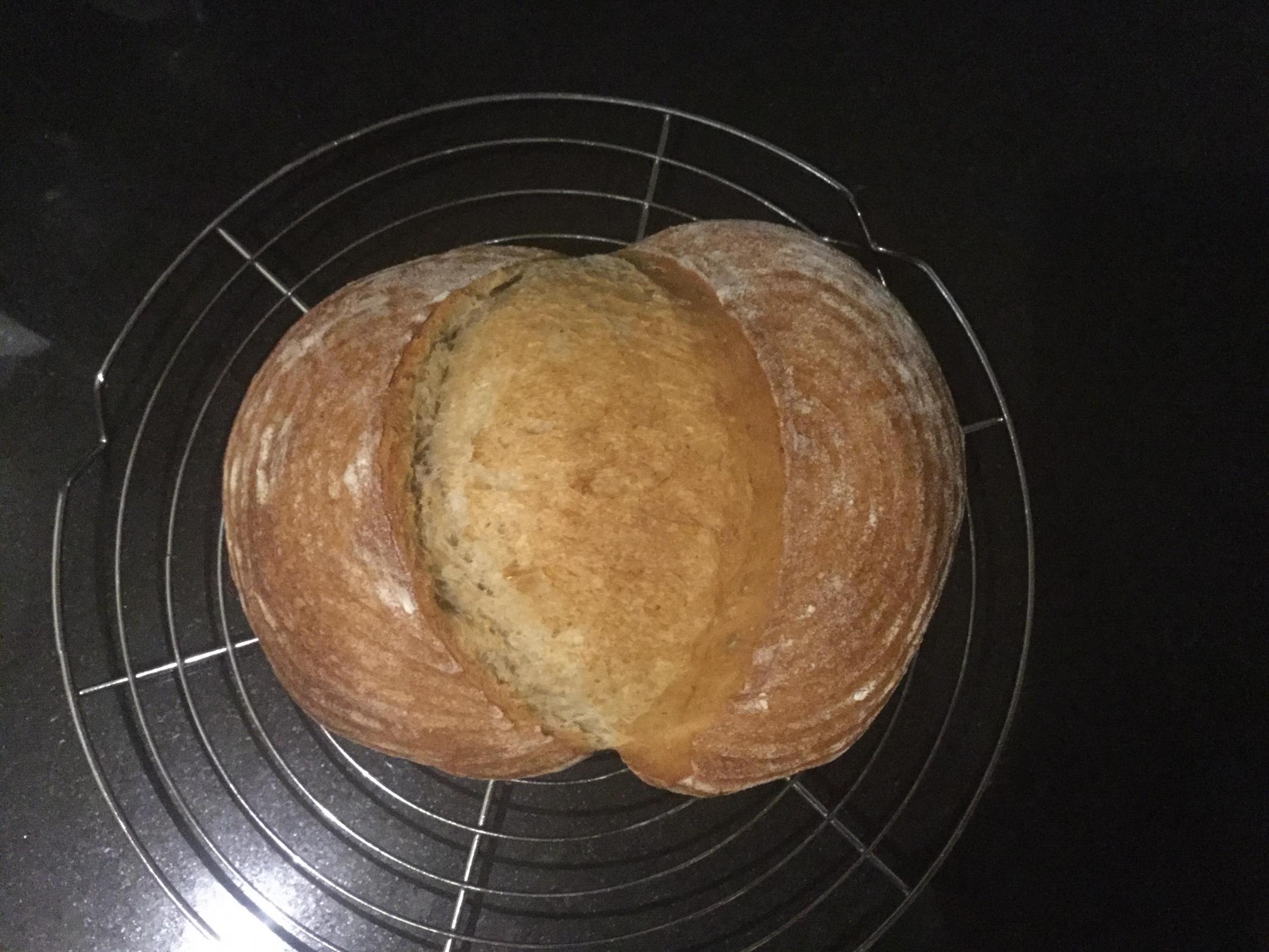 Hi, I'm new here - I joined because I read this forum so much and now I have an issue that I can't get to grips with and I hope someone can help! As you can see from the picture my boule is bulging too much either side of my scoring and pinching in the middle. I'm happy with the great amount of oven spring I'm getting but I wish I could get the ear while keeping the boule shape. Recipe/method used is as follows:
400g SWBF, 50g white rye, 10g salt, 100g levain, 325g water (75% hydration)
2 hour autolyse; 7.5 hour bulk ferment (at about 19°C/64.4°F - I'm in the UK it's cold!) with one stretch and fold, one lamination and 4 hourly coil folds; 1 hour pre shape; shape and overnight uncovered banneton proof in fridge for 13 hours
Baked straight from fridge 15 mins @ 230°C/446°F with steam (cast iron baking stone and tray with water), 25 mins at 180°C/374°F no steam
More pictures: https://imgur.com/gallery/VkkUFtr
Thank you!