September 14, 2020 - 11:09am
Newbie assistance on crust and internal temp appreciated.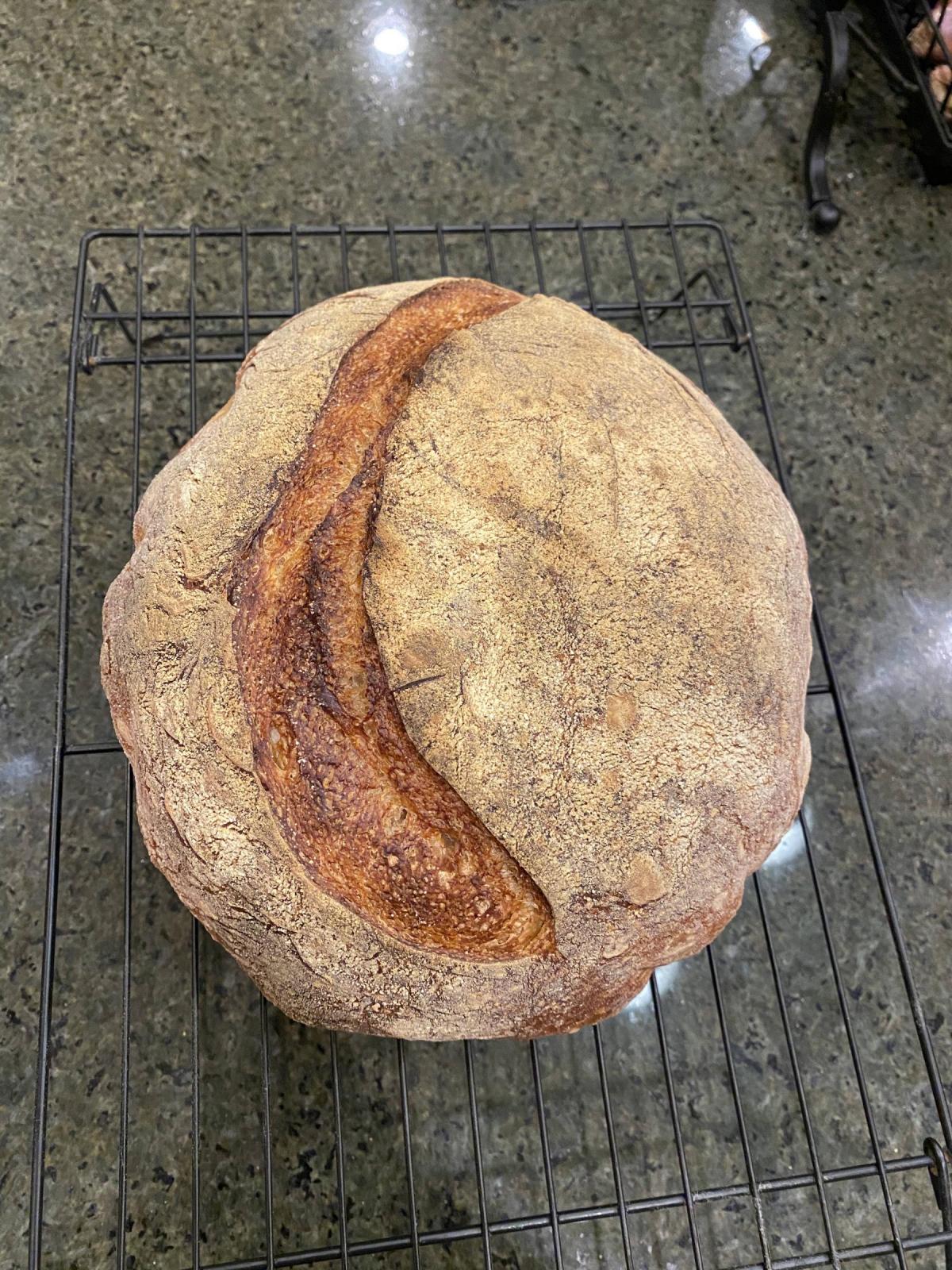 Hi everyone, very new to sourdough baking, had a few failures early on just following a few youtube vids and finally decided to try and get a bit more serious. I followed the Tartine Country Loaf recipe. The flavor of the bread is fantastic but my two loaves got this solid dark crust on the top and I'm trying to figure out why.
Cooked in a dutch oven, preheated to 500 degrees, waited for the dutch oven to get to 500f with the lid right next to it but not on it to help it get up to temp faster. Checked with an oven thermometer inside the dutch oven to make sure it was a solid 500f
Loaf in, dropped to 450f, 20 min. Bread very pale but risen. Took lid off for another 20 min, noticed the really dark solid crust ontop. (It does not taste burnt at all).
I checked the internal temp, it was 206 and had a little dough when I pulled out the thermometer, I read it should be 212f(100c), so I put it back in the oven with the lid on for another 10 min, it never went over 206f so I pulled it out, thermometer came out clean that time at least.
When I floured the banneton I used brown rice flour mixed in with some breadflour, could the brown rice flour have caused the top to take on that color/look? I'm wondering if maybe I put too much in as well, I did try to brush some off before I put it into the dutch oven.
Also, is the 212f rule pretty strict for the Tartine Country loaf?
Inside Pic: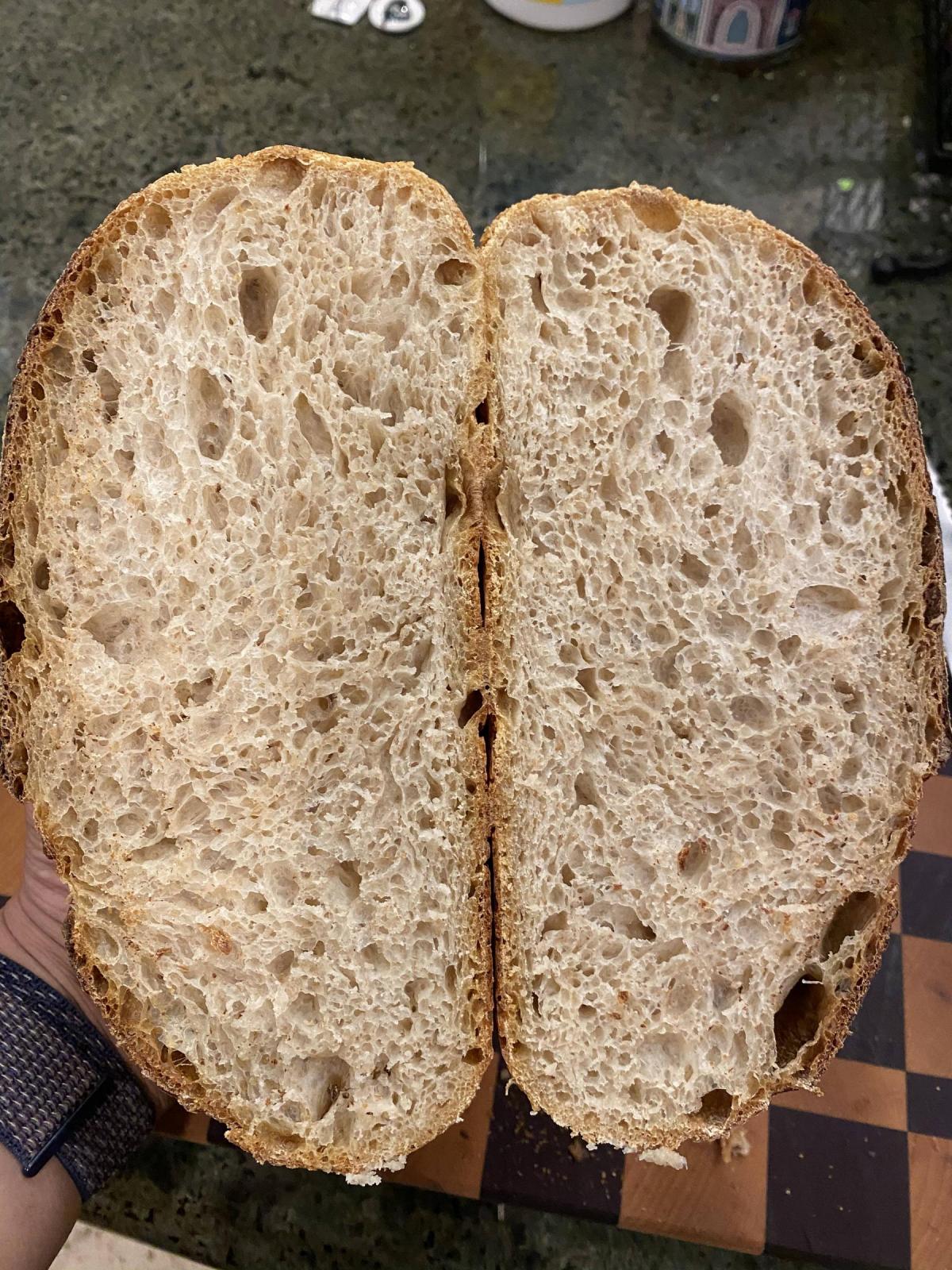 Thanks everyone for your help/guidance!