September 13, 2020 - 10:33pm
Shape Failing and Gummy Crumb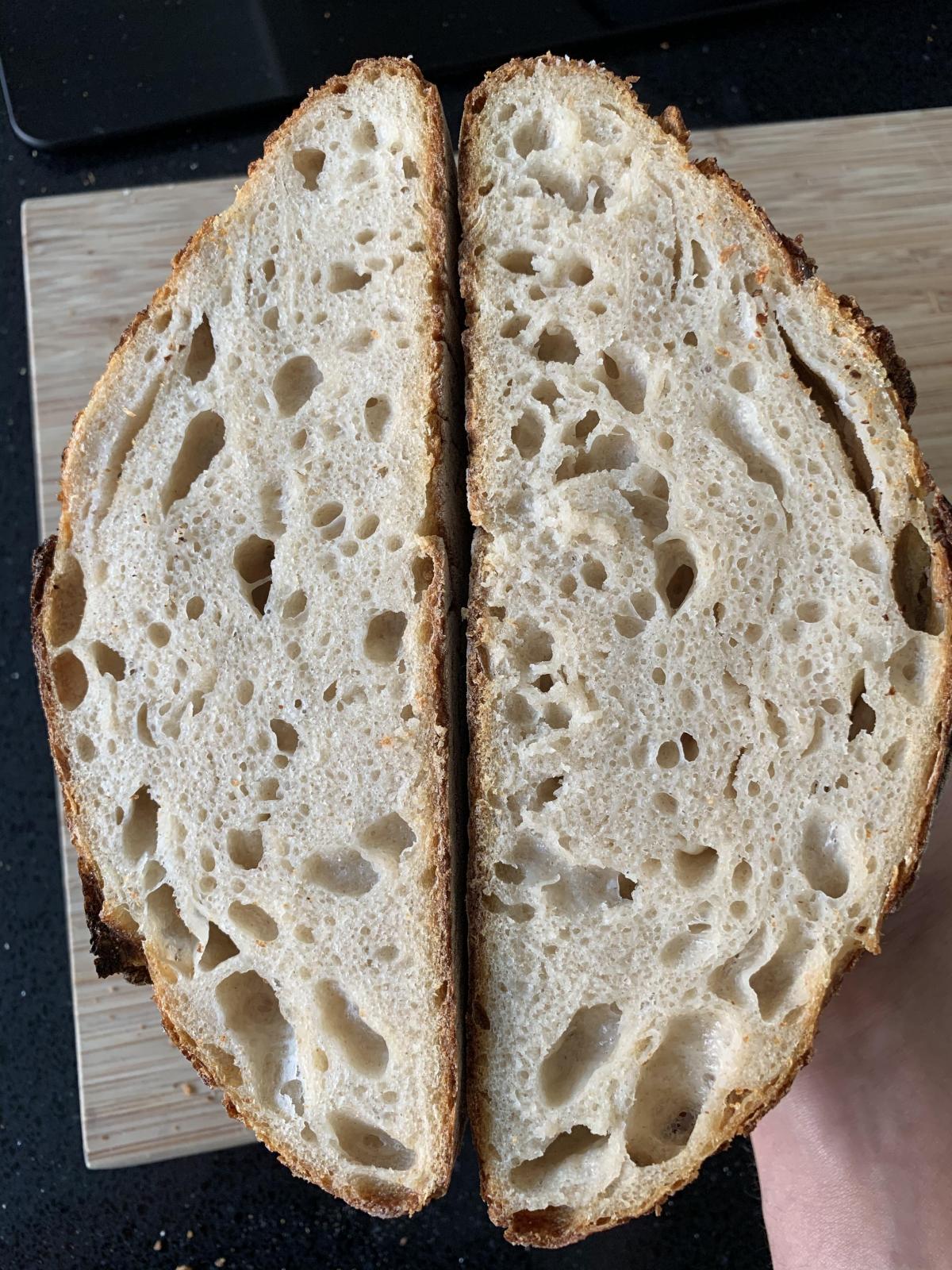 Not sure what I'm doing wrong. 
I'm doing the FWSY overnight country blonde recipe. 
The last two times I have made it, when I turn the dough out of the proofing basket right before baking, it goes completely flat and loses its shape. I decided last time to just "re-do" the shaping step right before baking and that seemed to at least give me a slightly "taller" loaf with a more expected shape. If I baked it without doing that, it would have been completely flat. 
Loaf looks ok on the outside and tastes ok but the crumb is really gummy. Any ideas what I should do differently?