September 13, 2020 - 5:43am
Enriched Sourdough Buns with Fillings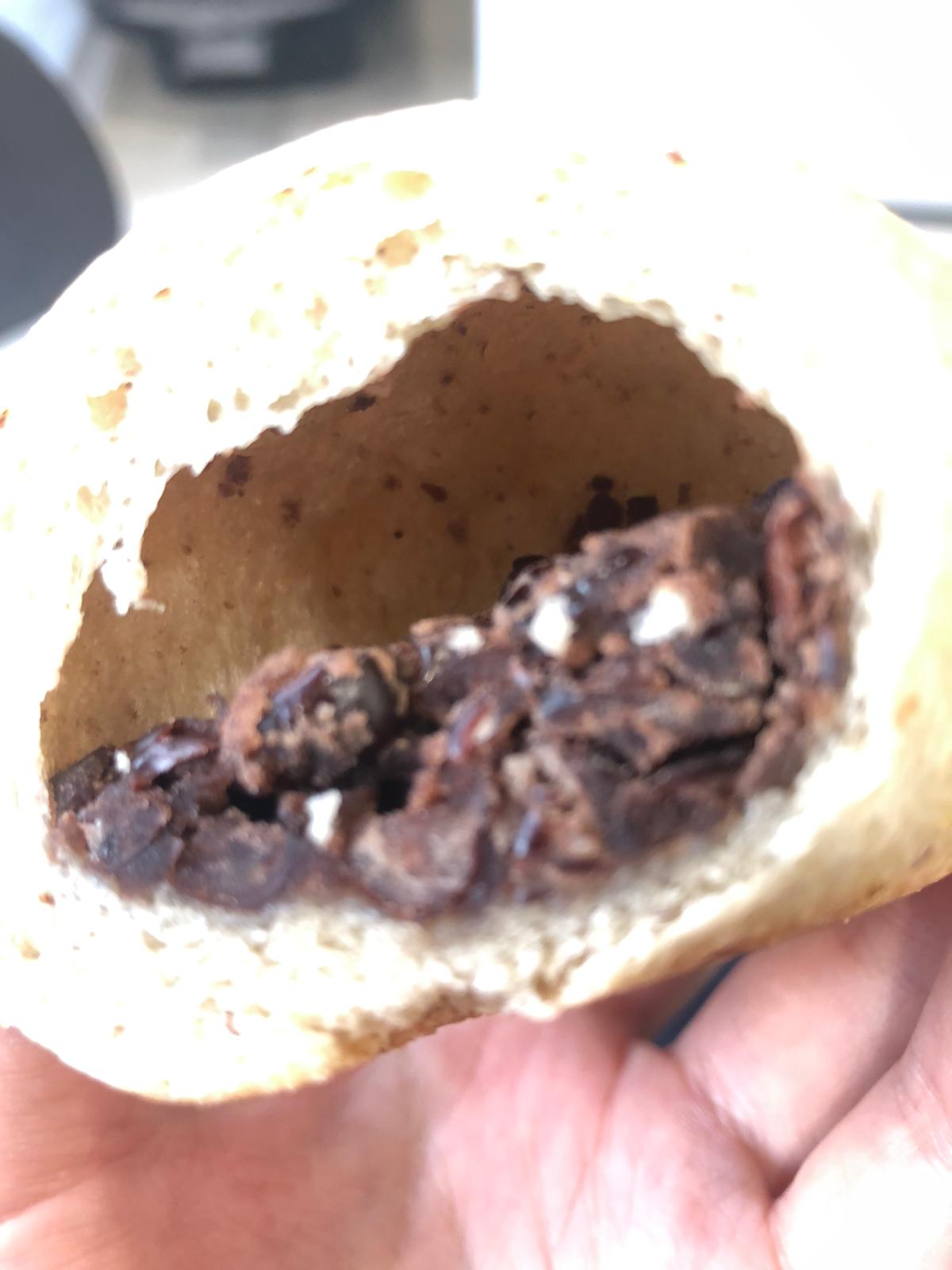 Long story short, not sure If i posted in the right section, I've thus far convert the bakery that I work in for 8 months breads that were hybrids/yeasted into pure sourdough base, baguettes, country loafs, soft loaves & pizza dough.
There's 2 left in my check list, Croissant which I will probably take months to figure that out and Sweet buns.
Specifically talking about sweet buns or Chinese bakery buns with fillings, such as red bean paste, custard, curry whatever that I can fill it in.
My room temperature usually would be 29-30, occasionally 25-26 degrees C. 
The most efficient way would be avoiding the overnight bulk ferment in chiller, bulk in room temperature, round the balls, fill them up and let it ferment overnight at 10 degree C until next day, switches proofer to 28 degree C and let it ferment until desire sizing before baking. 
Here's my issue, the picture of that occurs usually and occasionally there is no huge pockets of air bubbles.
Any advise is gladly welcome. on the top of my head I'm thinking of several ways to try to fix it.
1) More kneading while rounding, perhaps the gluten is not strong enough.
2)Flattening more on the sides/circumference much like how you would wrap fillings in dumplings, that way the weight of the dough in center could weight down the filling? idk gotta try.
3)Puncturing in the middle of the dough before proofing, perhaps it would degas the air in the middle or let it flow around better?
4)Puncturing in the middle of the dough after proofing and put a weight in it, for example, an almond? idk, gotta try.