September 9, 2020 - 2:33pm
Abel's Semolina V2 w/a few twists
Last week I posted about Abel's Semolina with pistachios, and I wasn't all A-Ok with my results, so back to the drawing board for me.  MTloaf correctly pointed out that I had miscalculated the overall hydration at 70%, rather than the 75% it would seem to be.  The correction to the formula sheet was made.  
I still stubbornly stuck to my tritordeum T150 levain but decided that the pistachios weren't the ticket for me.  Pistachios were subbed out and replaced by an equal weight (not percentage) of toasted pine nuts.  While reliving the occasional problem child my parents found in their stead, I also went whole hog and added both fennel seeds and soaked (and drained) golden raisins.  Also decided to roll the two baguettes in sesame seeds for the coupe de grâce.  The third in the line-up is a batard.  Still filled with the same internal goodies but no sesame seeds.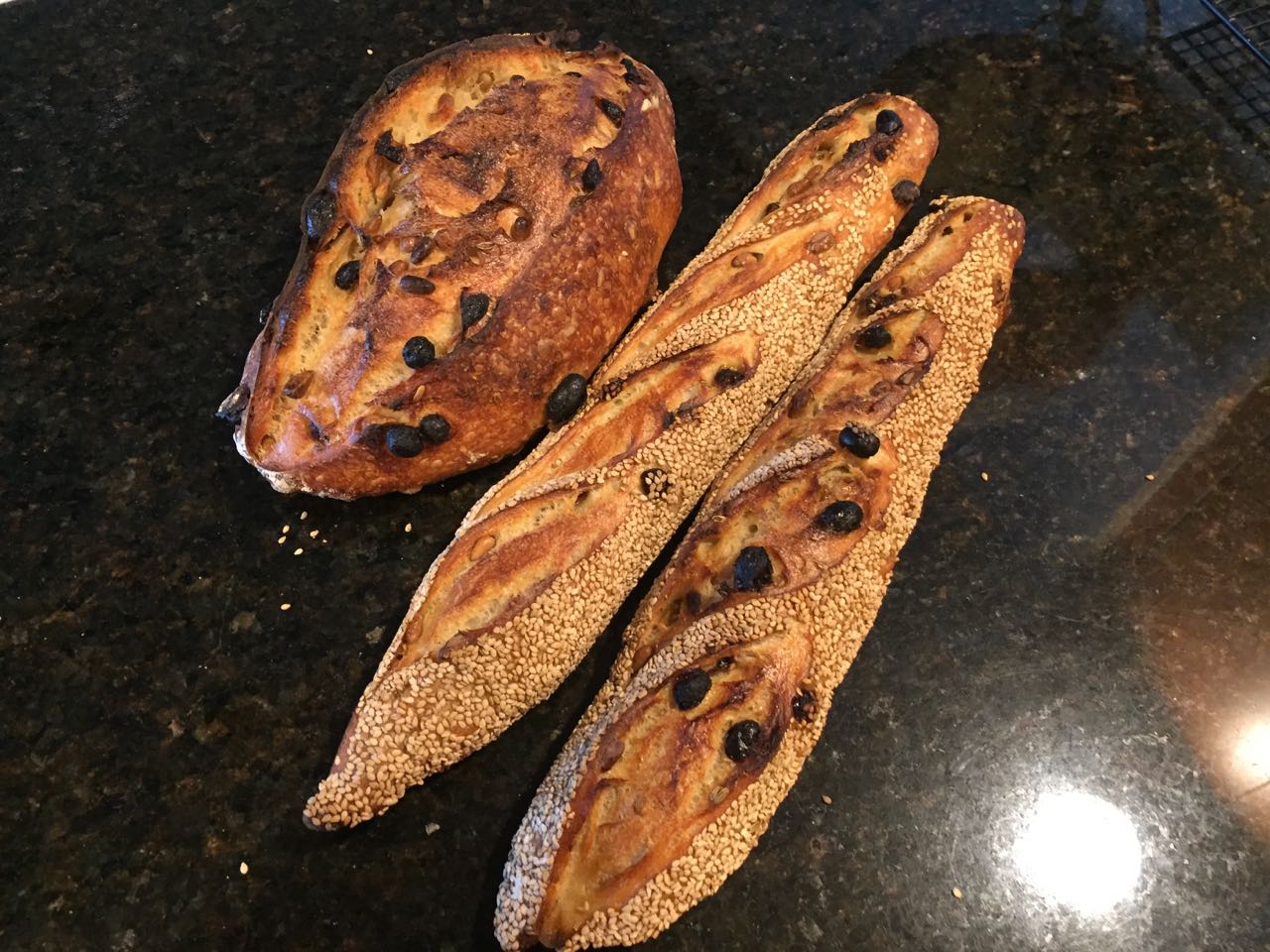 The baguettes are somewhat flat, potentially from the amount of fruit and nuts.  As before, the additions create a problem however minimal, for getting a straight barrel on the baguette.   Minimally open crumb, again the suspected culprit may be  the amount of additions.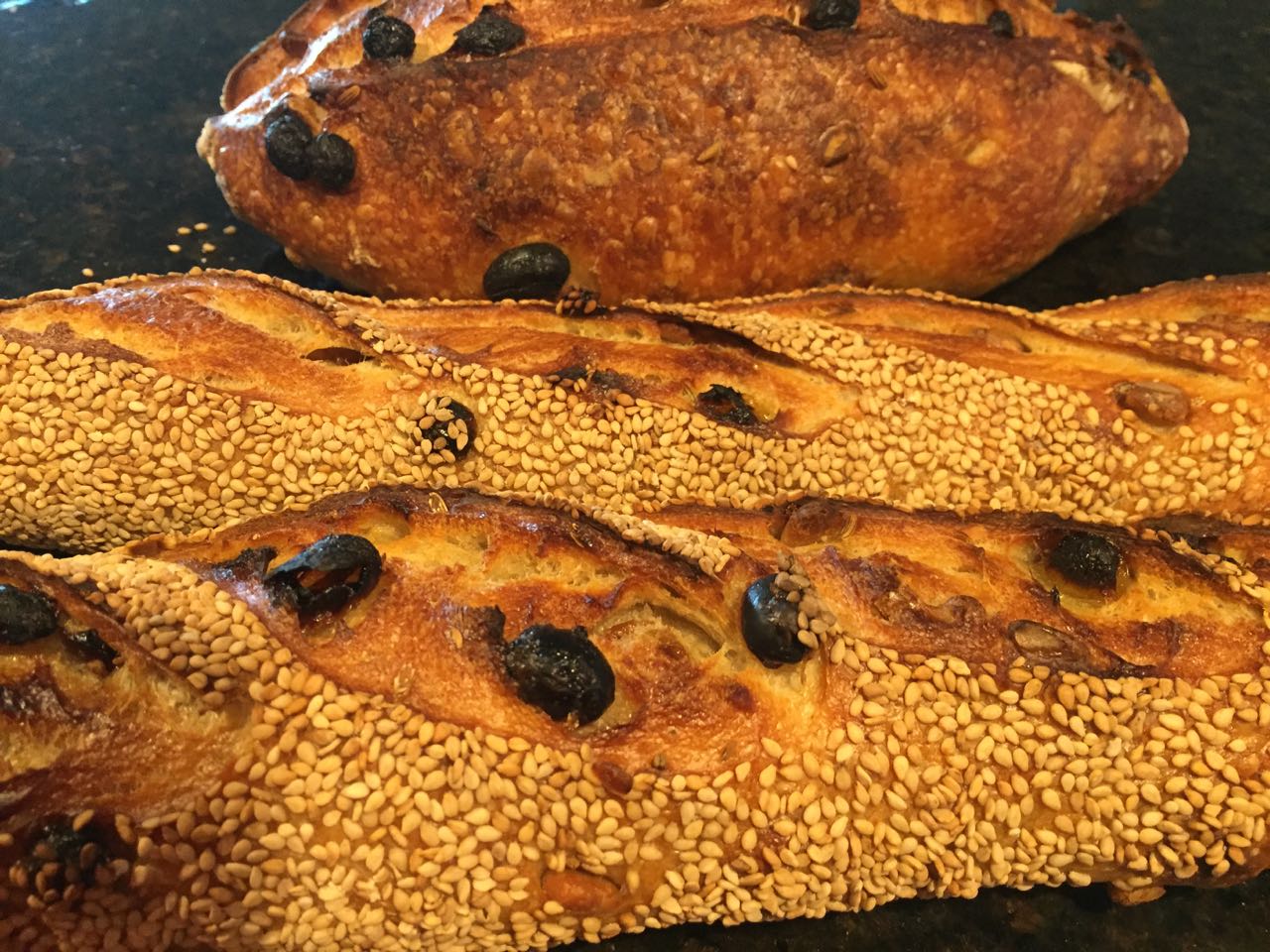 Regardless, this is one delicious bread, a fantastic combination of seeds nut and fruit with a great flavor profile, almost like a dessert.  A perfect bread to slather a soft cheese across and break out a bottle of wine.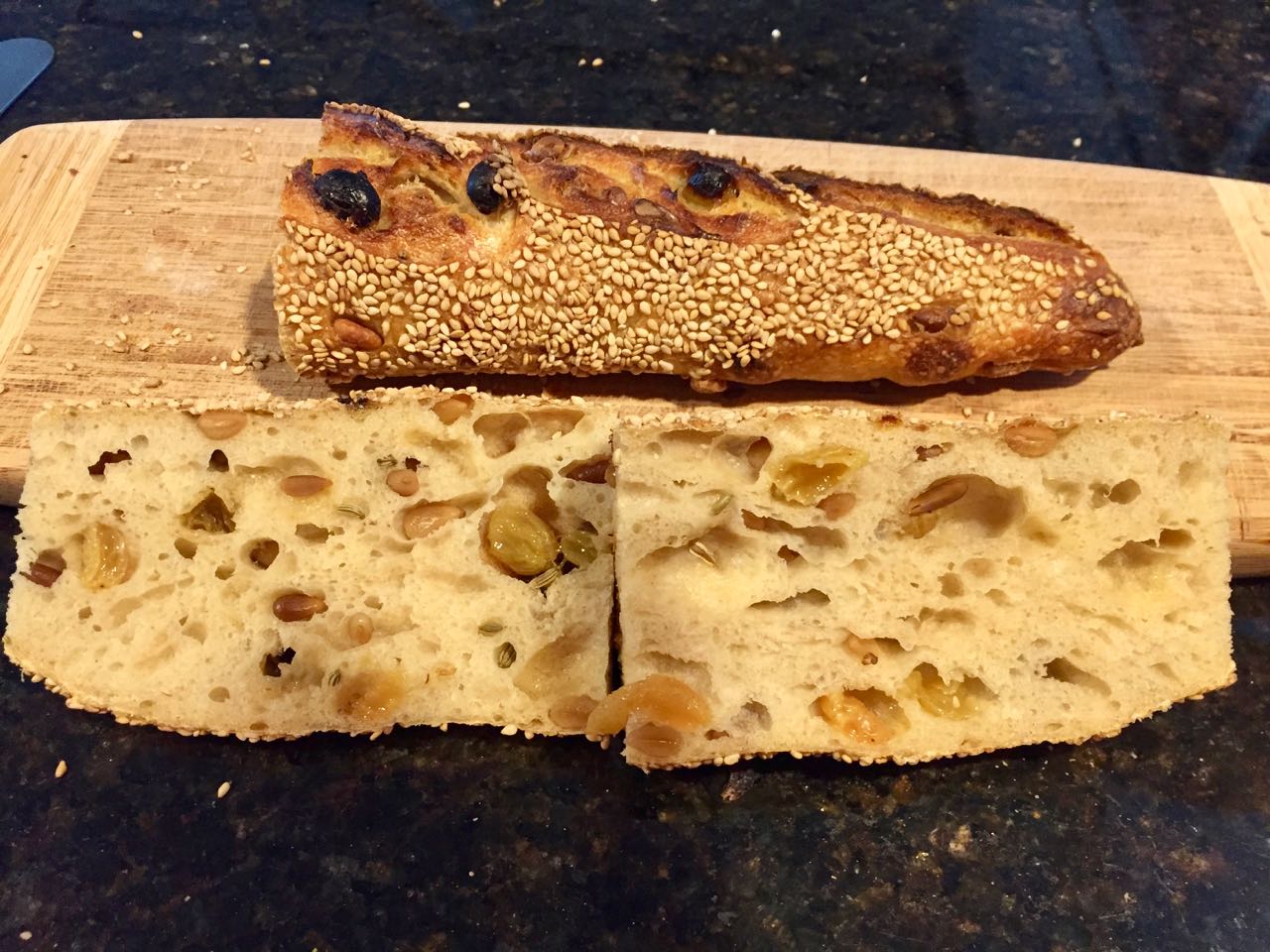 As of now, I still haven't cut into the batard to review the internal workings.  I've been on and off experimenting with proving the dough on the couche seam side up, something that I've virtually never done until very recently.  As promoted by Abel and a few baguette compatriots here.  So far I'm not sold on the change.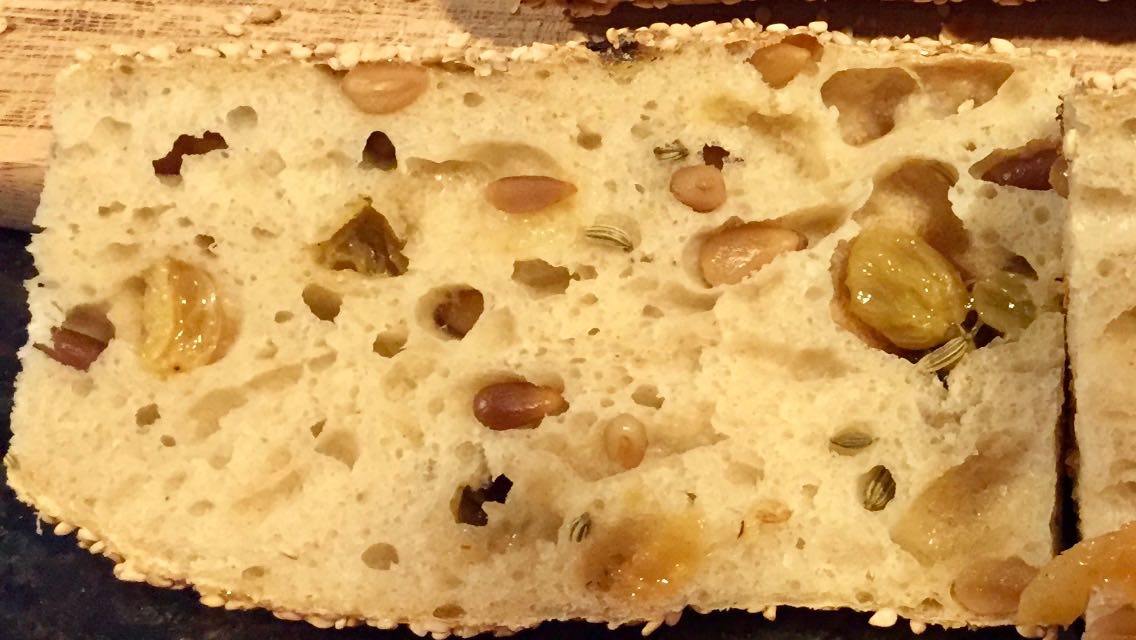 340g x 2 long batards, 720g x 1 batard.